One software company is rolling out the perks to attract and keep staff in Cork
Teamwork is even installing a slide as it tries to lure developers to work for it in the southern city.
WITH BOTH THE global tech giants and domestic aspirants competing for the same, limited talent pool of recruits, companies are going to great lengths to attract and retain their top staff.
At the rapidly expanding, Cork-based Teamwork, which develops project-management tools, those measures are taken to the next level when it comes to in-demand software developers.
Each coder at the company gets their own office and, once the firm's new facilities have been revamped, they will have access to other amenities like in-office libraries, quiet places, games rooms and, in a very Silicon Valley touch, a slide.
Teamwork co-founder Dan Mackey, who heads up the tech team, said new offices to cater to a growing workforce are one of the most significant investments the company has made to date and the aim was to make it a "special" place for staff to work.
"The biggest thing we need to do down here is attract talent. We're up to 68 people now and aiming for 100 people shortly – and that will fill out that new office," he said.
"We've also made the decision that we're going to keep the offices we have right now because it is hard to get work space down here and we'll need even more space soon.
"We want to make developers feel appreciated and special. Not only the developers actually, but we are a developer-led company."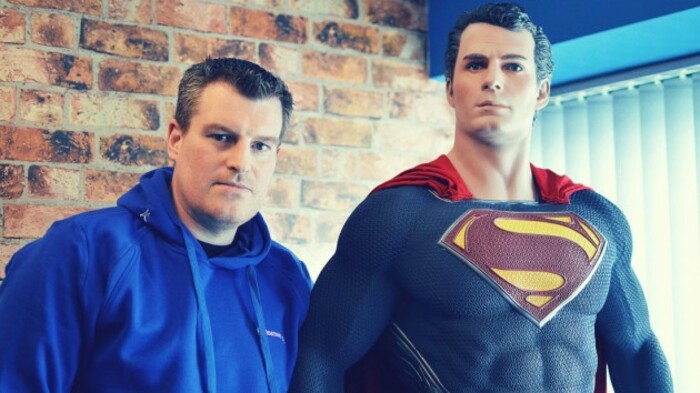 Source: Teamwork
Unlike many companies that try to supercharge their growth with heavyweight sales and marketing teams, Mackey said Teamwork was solely focused on boosting its development ranks on the current recruitment drive.
"It will always be developers (we're after). We have a sales team put in place, which we never had before. We took on one sales guy, he needed a team so he took on two. That's the limit of what we're testing at the moment and we'll see at the end of this year how that played out."
Organic growth
Teamwork was launched by Mackey and co-founder Peter Coppinger in 2007 as a spin-off from the pair's web development firm, Digital Crew, which they started together in the late 1990s.
It now has around 18,000 paying customers, according to Mackey, and clients include household brands and Fortune 500 companies such as PayPal, Pepsi and Disney.
He said when he looks up at the dashboards in the office that track network activity, there is usually half a million users worldwide logged in at any given time.
Mackey said the company was initially slow to build its user base, but everything picked up once the company rebranded its site from TeamworkPM.net to Teamwork.com after it acquired the domain for the healthy pricetag of $675,000.
"The inflection point was getting the Teamwork.com domain name. That paid for itself within a month and our numbers have shot up and they're going up at the same angle since we got the domain name."
One of the company's three products, Projects, which helps businesses manage workflow, will take in €15 million in sales this year, Mackey said.
Meanwhile, its year-and-a-half-old customer support product, Desk, is currently taking in €50,000 in monthly revenue, with that figure growing by about €5,000 again each month.
"(Desk) is breaking even now which is good to see. It took Projects three years to get to that level," Mackey said.
In 2014, co-founder Coppinger said the company was aiming to hit $100 million in revenue in the coming years, but Mackey said the company has since scaled back that goal to a more realistic figure.
"We could have put €1 billion up there. It's not so much the numbers we're trying to hit, we're trying to set something that is reachable if we really break our bollocks. But it's not guaranteed and we don't really in our heart and soul think that we could make that €100 million.
"I think we could make €50 million by the time we said. That €100 million in hindsight was a bit ambitious."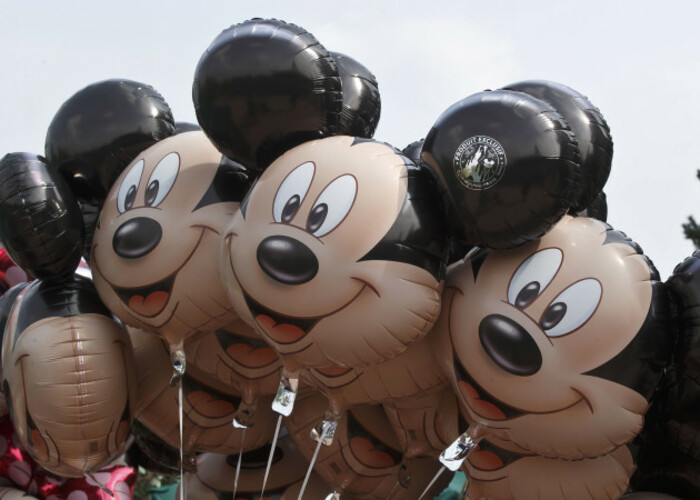 Source: Michel Euler
While the most recent accounts for the company don't break out its revenue, they do show the firm is running solidly in the black. Accumulated profits stood at just over €2 million at the end of 2014 after it posted a €1.3 million net return for its owners during the previous 12 months.
VC-free zone
Differently to many other software companies, Teamwork's growth so far has come without outside investment – and that situation isn't likely to change any time soon.
"We don't need funding and if we did have it, what would we do with it? I mean it might be nice for Peter and myself to take some money off the table, but we're not really motivated that way," Mackey said.
That attitude hasn't stopped some would-be backers trying to get a slice of the pie. Mackey said a recent suitor offered to throw €10 million on the table to help expand the business.
"I suppose on one level we don't understand that whole game and it's easier not to get involved in it.
"We look at other companies out there and, without naming any of them, you see them taking massive money and if you do the maths on the amount of customers they say they have and on the price plans … it's a long time and a lot of plans to even get that money back. It just doesn't add up."