Sales at a Cork software firm that counts Disney as a customer have passed the €10m mark
Blackpool-based Teamwork more than doubled its workforce in 2016.
SALES AT CORK-BASED software firm Teamwork surpassed the €10 million mark last year, new documents show.
Recently filed accounts for the Blackpool-headquartered outfit – which provides web-based project management tools – show that revenues at Teamwork swelled to more than €10.7 million in 2016. That's nearly €3 million more than 2015′s tally.
The company also reported an operating profit of €3.6 million for 2016, a €188,000 increase on the year previous.
Teamwork was founded in 2007 by Peter Coppinger and Dan Mackey. The company was spun out from a web development firm called Digital Crew, which was set up in the late 1990s.
Unusually for a software firm, Teamwork has so far been entirely self-funded and has not taken on any venture capital investment.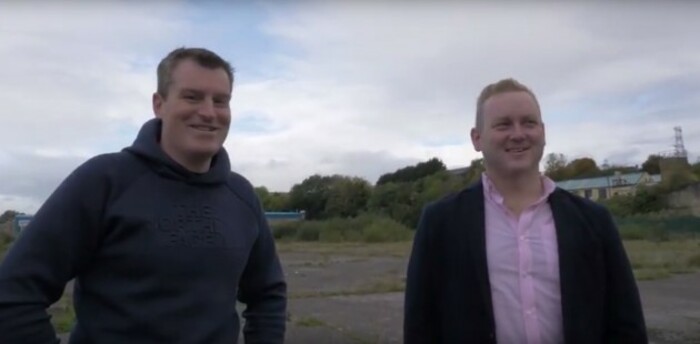 Today, it provides three main products: a project-management software programme called 'Projects', a staff chat service that's pitched as an "alternative to Slack" and a customer support tool called 'Desk'.
The Cork firm's customer base features a number of big-ticket companies such as PayPal, Spotify and Disney.
Growing workforce
Last year, Teamwork moved into its current headquarters in Blackpool Retail Park, located north of Cork city's River Lee, to accommodate a surge in employee numbers.
Company documents show that it employed an average of 67 people last year, double 2015′s workforce, and wages and salaries were worth about €52,400 per head.
Teamwork last year launched a recruitment drive and it's expected that 120 people will be on the books by the end of this year.
The directors' report accompanying the 2016 accounts stated that Teamwork operates in "an exceptionally competitive marketplace globally".
About 97% of its revenue last year was generated outside Ireland. A note attached to the accounts showed that Teamwork's home market generated sales of just €315,800. The bulk of its revenue – some €8.2 million – was attributed to the 'rest of the world' category.
According to the directors' report, the company's research and development costs quadrupled in 2016 to €470,300.
The report identified a number of risks that Teamwork is managing, including a declining number of customers trialing its products "due to competition" and potential security risks that could damage its reputation.
Sign up to our newsletter to receive a regular digest of Fora's top articles delivered to your inbox.
read more on