This Cork firm is going on a hiring drive - and new developers can all expect their own offices
Teamwork has announced plans to hire new coders, sales and support staff.
CORK SOFTWARE COMPANY Teamwork has revealed plans to hire 50 new staff for its headquarters – and it will give each of the new developers it recruits their own offices.
Founded by Peter Coppinger and Daniel Mackey in 2007, Teamwork has specialised in developing cloud-based software that helps companies improve productivity and counts Fortune 500 companies such as PayPal, Pepsi and Disney as customers.
At the start of this year, Teamwork leased three floors in Blackpool Retail Park in order to accommodate the planned surge in employee numbers at the company.
Speaking to Fora earlier this year, Mackey said they like to make developers at the company feel "appreciated and special", so it gives every engineer their own office, which means the office space fills up quite fast.
The hiring drive will see employee numbers at Teamwork increase from 70 people to the 120 mark – a sharp increase on two years ago when only 20 people were on the books.
The majority of the roles on offer at Teamwork are for experienced web developers. The firm is also looking for 10 people to fill positions in its sales and support division.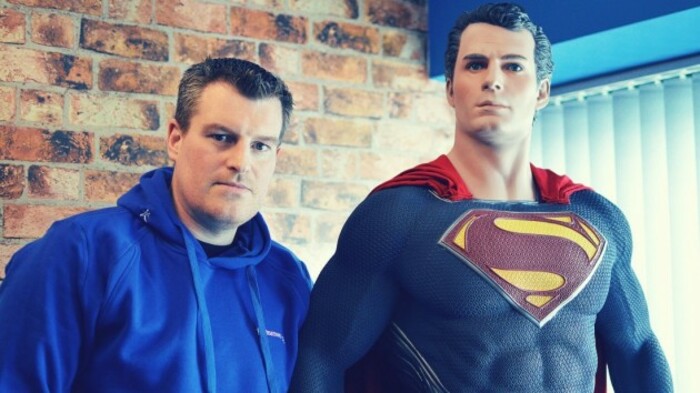 Source: Teamwork
Separate to this hiring drive, the Irish company is also looking for a senior software engineer in Sofia, Bulgaria.
Teamwork already has a small presence in the country and the job description on the company's website states that it has plans to build out its team in the Bulgarian capital.
Storied past
Since setting up as a consultancy company, Teamwork has never taken on any venture capital investment.
All growth at the company has been self-funded, according to Mackey, with the development work on the office in Blackpool Retail Park "one of the biggest investments" the company has made so far.
In its early days, the company slowly built its user base, but expanded at a faster pace after it rebranded its site from TeamworkPM.net to Teamwork.com when it purchased the latter domain name for $675,000.
The company has three core products. One of these is a software programme called Projects, which helps businesses manage workflow, and will take in €15 million in sales this year.
Another core product is its new customer support product, Desk, which is taking in €50,000 in monthly revenue. That figure is growing by about €5,000 each month.
In 2014, the company said it was aiming to hit €100 million in recurring revenue by 2020, however, it has scaled back on that aim since then and now plans to reach €50 million in the same time frame.
The accounts most recently filed for the company don't break out its revenue but do show that accumulated profits stood at just over €2 million at the end of 2014 after it posted a €1.3 million net return for its owners during the previous 12 months.