Tayto's parent fined €2,000 for contaminated gluten-free crisps
Largo Foods blamed the incident on a production line malfunction.
THE HSE FINED Largo Foods, the company that makes Tayto crisps, for breaching food safety laws.
Annual data from Ireland's food safety watchdog, the FSAI, showed that Largo Foods in Ashbourne, County Meath, was fined €2,000 last month for contravening European food safety regulations. It was also ordered to pay costs of €2,300.
A spokesman for the company told Fora that the firm was fined after a factory malfunction caused a gluten-free crisp production line to be contaminated with gluten.
"The malfunction arose when a gluten-containing snack produced on a line adjacent to the gluten-free O'Donnells production line, overflowed onto the O'Donnells line. This resulted in a gluten-containing snack accidentally being packed in a bag of crisps," Largo Foods saud in a statement.
As a result, an 11-year-old boy with coeliac's disease experienced an allergic reaction after he ate a packet of contaminated O'Donnell's gluten-free crisps, according to a report in the Irish Independent last month.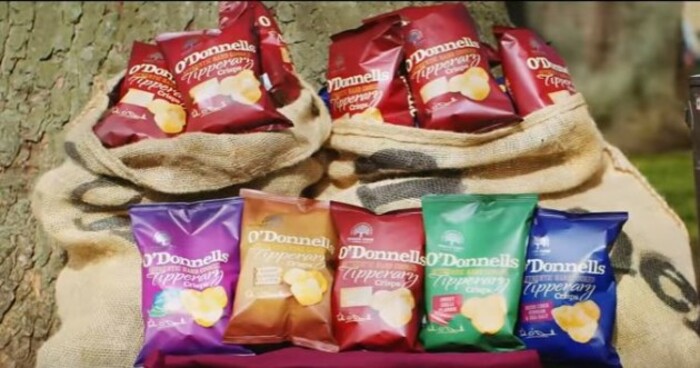 Investment
The incident occurred in May 2015 and Largo was brought before Navan District Court in December 2016.
The company said it had "worked closely with the HSE to implement the recommendations arising from the action plan which resulted in a significant investment in the complete segregation of production lines".
It said that after an inspection on 4 November 2015, "the HSE approved the corrective actions that had been taken".
In addition to the court fine, Largo said it made a donation to the Coeliac Society of Ireland.
As well as Tayto, Largo produces a number of well-known brands including King, Meanies and Hunk Dorys.
Fora contacted the HSE for comment on the incident, but nobody was available at the time of publishing.
In total the FSAI said that 2016 saw food inspectors serve 94 closure orders, three improvement orders and nine prohibition orders on food businesses throughout the country.