Things move fast in the Irish taxi industry, adaptation is key to what's NXT
Vincent Kearns explains the driving forces behind the deal to merge Xpert Taxis and National Radio Cabs.
THE FIRST FLOOR of Xpert Taxis company's offices was a little busier than usual on Thursday morning. The company is rolling out a new tech system for bookings that its staff is just getting used to.
"On a scale of one to 100, one being dreadful and 100 perfection – on Monday we were working at 10, Tuesday 50, Wednesday we were 70 and we hope to be up to about 100 tomorrow," Vincent Kearns, the chief executive of Xpert Taxis, told Fora at the company's office in Ballymount.
Things move fast in the Irish taxi industry, with ride-hailing apps like Free Now and Uber, disrupting the way things used to work. If you're not adapting, you get left behind.
Xpert Taxis has certainly been adapting – Kearns maintained the company has made huge investments in technology since first launching back in 2005. Tech won't do it on its own though and for the company to continue to grow it decided to merge with National Radio Cabs, one of Dublin's oldest taxi companies.
Kearns told Fora the merger has been in the works for the past two-and-a-half years. Back in September after both companies had fully agreed on a deal, National Radio Cabs moved into Xpert's office.
The office was filled with some of the new company branding, which is called NXT – and pronounced "next". Daily calendars were spotted on desks upstairs with the navy and blue logos – featuring the letters surrounded by a hot air balloon – and in the entrance hall downstairs new business cards lined a desk.
"Now we are in the process of a gradual roll-out of our new branding, a gradual branding of our cars and driver uniforms," he explained.
The Dubliner said he reckons it will take another six months for NXT to be working seamlessly. He's not too fussed on getting the message out to the public that the two have merged, as both have a loyal customer base who continue to call for cabs every day of the week. 
Xpert carved a market out for itself among corporates and holds accounts with Intel, Three, Vodafone, large banks and legal firms while National Radio Cabs had accounts with the likes of the HSE.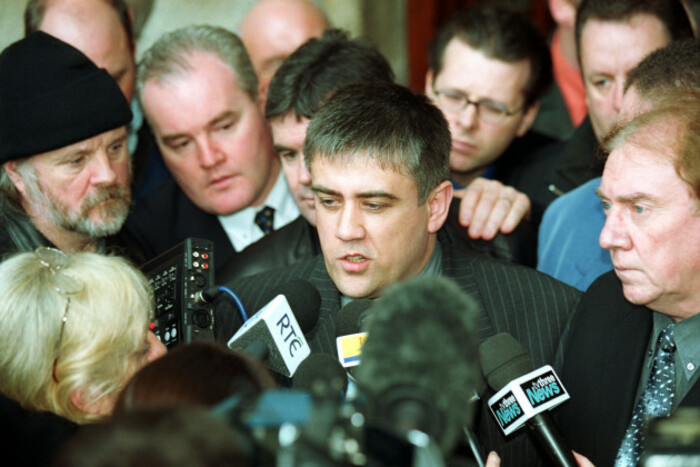 Source: Gareth Chaney/Photocall Ireland!
Striking a deal
Under the deal, Kearns remains chief executive, with Xpert Taxis owning 49% and National Radio Cabs owning 51% in the company. It has grown the fleet size to 700 cars.
"If you look at it overall, I think both sides had to concede on certain issues, otherwise it never would have happened," Kearns said when asked how both sides reached the deal.
One issue that they had to work around was that of executive directors, but Kearns explained both sides did reach a middle ground.
"When it came down to positions, National Radio Cabs had three executive directors, whereas we only had one executive director – me, I'm not a big believer in executive directors because if your board are also executive directors it leaves you nowhere to go if at management you can't agree on something," he explained.
"I said I wouldn't agree with that structure so we have three executive directors now but we have agreed to have six people on the board, so there are three others that aren't working in the company," he said.
"If there's a dispute among ourselves, their input can help make a decision on what path to take."
Another issue that had to be worked out was regarding redundancies. With 52 employees now working for NXT, Kearns said the company was faced with the prospect that some former employees didn't want to make the transition to the new company. 
"Certain members of staff decided they weren't willing to see change and didn't want to move with it. A very small number opted for redundancy but the majority came along with us," he explained.
Nevertheless, Kearns explained that he and Liam Brady, managing director of National Radio Cabs, knew each other for many years and had a good relationship and trusted each other, so felt comfortable going into talks together.
Growing market share
For Kearns, the merger was an organic one. He explained that over the past five years, he had begun to acquire the smaller taxi companies around Dublin that weren't able to keep up with the changes in the industry.
"We acquired the likes of A to Z taxis in Walkinstown, Local Cabs in Dundrum, Near Cabs in Drumcondra, Finglas Cabs, Ashbourne Cabs and Terenure Taxis," he explained.
"In Dublin, we cover north, south, east and west Dublin and we have expanded that to include Kildare, Wicklow, Meath, so by acquiring these companies we are getting local drivers who are familiar with the areas," he said.
In the past five years, he estimated the number of taxi companies has been reduced by 60%. This is predominantly because they haven't had the funds to adapt to new technologies and change as the taxi apps have come along.
Kearns got a taster for how the company could grow through acquisitions but decided it was time for a bigger deal.
"I was thinking about what's the next best thing I could do for growth. It's about looking at cost and efficiencies so it seemed natural to move towards a merger," he said.
"In the last 15 years, two major companies have never merged in this industry. There were meetings with various companies but the talks would break down," he explained.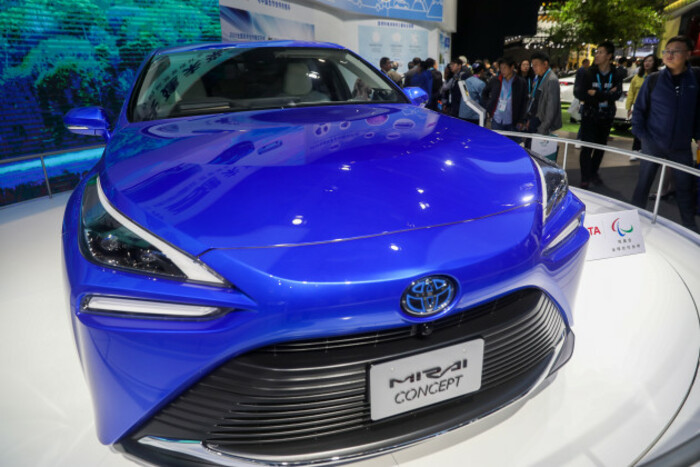 Source: Xinhua News Agency/PA Images
The future of green
Going forward, Kearns said the company is looking to launch a fleet of hydrogen cars. 
"We will be the first taxi company in Ireland to have a fleet of hydrogen cars by hopefully 2022," he explained. 
With corporate clients making up the majority of NXT's client base, Kearns explained they are beginning to focus their attention on climate matters.
"A lot of companies are serious about their corporate social responsibility and they are looking at our ethos to see if it's the same," he said.
Kearns said he is in talks with Toyota and other international groups on delivering a fleet of hydrogen cars. Because they have not yet been tested in Ireland, he said the company will be acting as a test bed.
"Sometimes it's foolish to be the test pilot because we will have to tease out all the issues with them and the later adopters who get the real benefit," he said.
Nevertheless, he is optimistic about the results, referring to the fact he trained as a mechanical engineer and has a large interest in hydrogen cars.