How Table4One is creating business opportunities from 'otherwise wasted time'
As part of our weekly Startup Spotlight series, we profile the Dublin company.
CIARAN HAUGHEY ENCOUNTERED a common issue during his travels on business.
Working with large multinationals like Dell, Elavon and Barclays, Haughey was frequently on the road and regularly found himself dining alone while on trips.
"I was in a restaurant in Manchester a couple of years ago. At the time there were 10 people in the same restaurant, all eating alone," he recalls.
The situation got him thinking of ways to connect business travellers that may want to talk shop and even make deals.
While there's a swathe of networking apps out there, Haughey doesn't feel there is anything adequately targeted at business travellers.
"I actually tried to find some way of connecting with people. I couldn't find it so I deemed there was a gap in the market."
Haughey sat on the idea for a while before deciding to take the plunge and created Table4One, which connects business travellers for meetings.
He enlisted help from his brother, Ronan, a business development professional, and an outside app development firm to get the first version of the Table4One app up and running.
After a nine-month process, the app was launched at Web Summit last November and in its first six months reached 50,000 downloads.
"It's about creating business opportunities from otherwise wasted time."
Networking
Table4One bears a lot of the hallmarks you would see in a networking or social media app.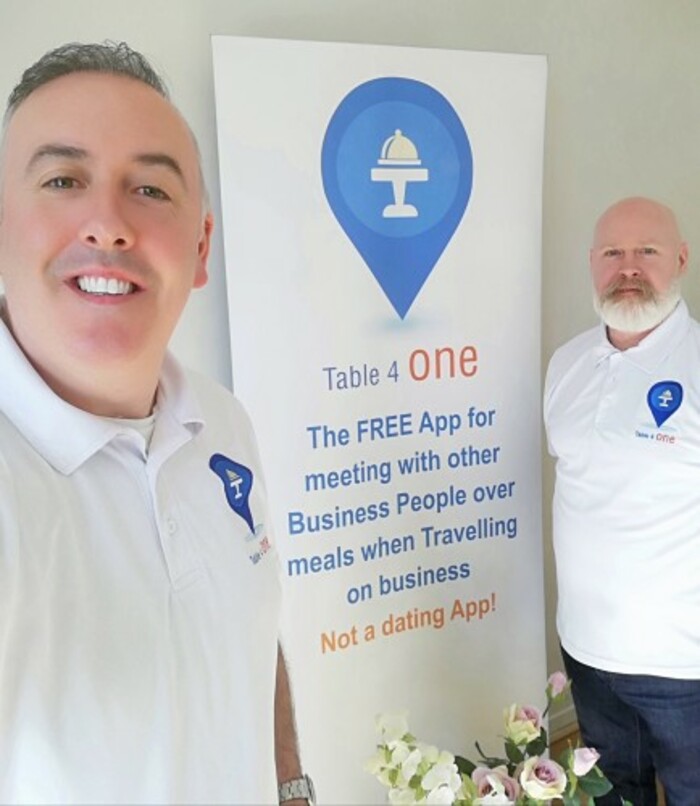 Source: Table4One
Users sign in and upload their information via LinkedIn to create a profile and show their interests and business objectives. It then helps professionals select a time and a place for dinner.
"For example I'm going to be in London next Tuesday and the app will show you the other business travellers who are also going to be in London next Tuesday," Haughey explains.
Under the bonnet, an algorithm matches people up based on their location, industry and the sort of business opportunities they're looking for.
Haughey says he has been a little surprised by the users that have taken up the app so far.
Initially he expected business development professionals to have the most interest in it but Table4One's users, more often than not, tend to be C-suite professionals and top decision makers in a company.
"There's varying degrees of usage," he adds. "There are about 2,000 people who are regularly using it and about 10,000 people who are using it sporadically."
The mixed usage comes down to people travelling at different times, some more frequently than others.
"Some people absolutely love (the app) and they're travelling on a weekly basis whereas there are other people who are travelling on a bi-annual basis or whatever the case may be so. It tends to be the more senior people in organisations that are using it."
Business model
The startup is exploring a few revenue models including in-app ads and subscription deals and affiliate programmes with restaurants and hotels with an offering that would fill seats at tables.
"Restaurants can subscribe to be a recommended restaurant in the area where people are meeting," Haughey says. "From a restaurant point of view, they can attract more business travellers with a higher spend and turn a table for one into a table for two or three."
After Web Summit, Table4One starting doing the rounds at tech events from CES in Las Vegas to Collision in Toronto and meeting organisers to put the app on their radar.
"A number of event organisers have approached us about potentially white labelling or using the app for their attendees. It does actually work really well."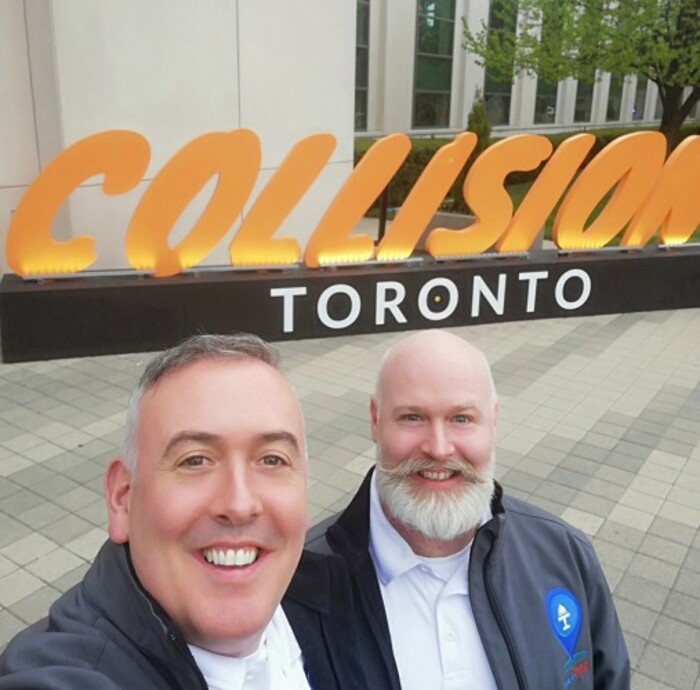 Source: Table4One
For now, the startup wants to achieve a critical mass of users before it dives into monetising the service.
"We're going to look at potentially some paid premium features with richer functionality and potentially access to more C-suite people and the like," Haughey adds.
Next on the immediate agenda for Table4One is raising investment to finance its growth plans.
"We're looking to raise seed funding at the moment and we're actively involved in that and speaking to a number of potential investors."
It is aiming to close a seed round of €300,000 within the next two months.
For now, the startup has a team of three with a marketing director joining Haughey and his brother. Development of the app remains outsourced.
"We'll see what happens with the investment round," Haughey adds.
Get our Daily Briefing with the morning's most important headlines for innovative Irish businesses.