Sales jumped by more than €20m at Supermac's last year – that's a lot of snack boxes
The Galway-founded fast-food business made a profit of more than €13 million.
IRISH FAST-FOOD CHAIN Supermac's recorded a massive increase in sales last year as its revenue spiked by more than €20 million.
New accounts filed by Supermac's Ireland Limited showed that the firm's sales fell just short of €136 million last year, up from €116 million in 2015.
Supermac's, which set up its first outlet in 1978 in Ballinasloe, County Galway, is owned by Pat McDonagh and his wife Una. It also operates the Papa John's Pizza and SuperSubs brands within a number of outlets.
Last year the company registered a profit of €13 million, a €1.4 million increase on the figure recorded for 2015.
The firm currently has over 108 stores spread across the Republic and Northern Ireland. The latest outlet was opened in Headford, County Galway last week.
As the company continued its expansion plans across Ireland, staff numbers at Supermac's also swelled.
An average of 1,533 people worked for the fast-food firm last year, compared to 1,336 during 2015. This resulted in staff costs rising from roughly €27 million to just over €32 million.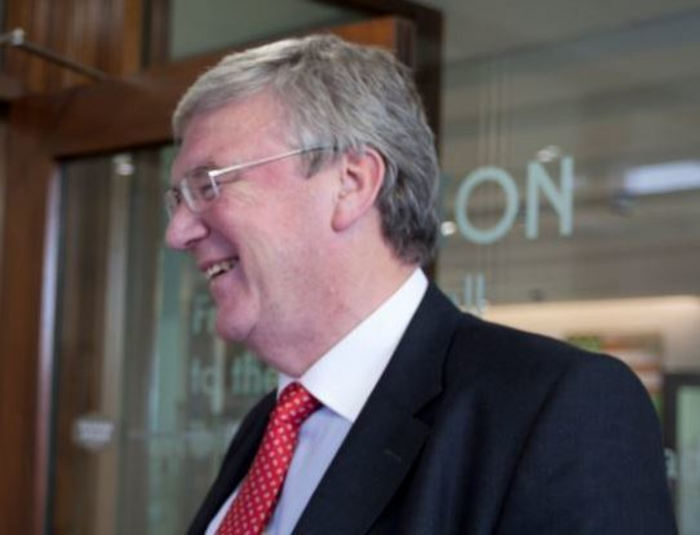 Source: RollingNews.ie
In addition to his 100 Supermac's outlets, McDonagh owns a number of motorway petrol stations including the Barack Obama Plaza in County Offaly.
He also has a stake in several hotels, including Castletroy Park Hotel in Limerick, Loughrea Hotel & Spa in Galway and the Charleville Park Hotel in Cork.
Expansion
Despite its successful expansion plans in Ireland, the company's growth plans for mainland Europe and Australia have been slowed down by American fast-food giant McDonald's.
[embed id="embed_2"]
The US company filed a 41-page complaint with the EU's Office for Harmonisation in the Internal Market (OHIM) about Supermac's pending bid for a Europe-wide trademark.
In its decision, OHIM partially upheld McDonald's complaint and rejected Supermac's trademark application.
Closer to home, the company is still plotting further expansion in the Republic with a new Barack Obama Plaza-style development in Longford Town at the pre-planning stage.
Sign up to our newsletter to receive a regular digest of Fora's top articles delivered to your inbox.