Food firm Strong Roots has raised over $18m to become a 'household brand' in the US and UK
The company recently rolled out its frozen vegetable products in 3,000 US stores.
FOOD COMPANY STRONG Roots has closed a multilmillion-dollar funding round to fuel its growth in the US, UK and home market Ireland.
The company, which makes healthy frozen vegetable products like kale-and-quinoa burgers and sweet potato fries, announced today that it has secured $18.3 million in series A funding.
The funding round was led by New York-based private equity firm Goode Partners, which has previously backed the likes of clothing brand Supreme and coffee company La Colombe.
The firm's past investments in the food industry includes US bakery business Dave's Killer Bread, which was acquired by New York Stock Exchange-listed Flowers Foods in 2015 for an estimated $275 million.
The Strong Roots investment comes at a time of growing consumer demand for vegan and healthy food products, a box the Dublin-based firm ticks with its gluten-free and vegan frozen vegetable products.
The company recently launched in over 3,000 stores in the US, supplying Target, Wegmans and Whole Foods Market with eight products including root vegetables, veggie burgers and cauliflower hash browns.
Its products are also stocked in major supermarkets across Ireland and the UK, where it is listed in Tesco, Asda, Sainsbury's and Marks and Spencer. It also exports to Singapore, Iceland, the UAE, Bahrain and Qatar.
Founder and CEO Sam Dennigan set up Strong Roots in 2015 with money he was saving for a down payment on a house.
Speaking to Fora, he said the money raised will be used as a "reserve tank for growth", especially in the UK, US and Ireland.
"We've done the self-founded, shoestring thing for the last four years. Nine months ago, we decided we wanted to take the global opportunity in the growth of plant-based lifestyles and consumption," Dennigan said.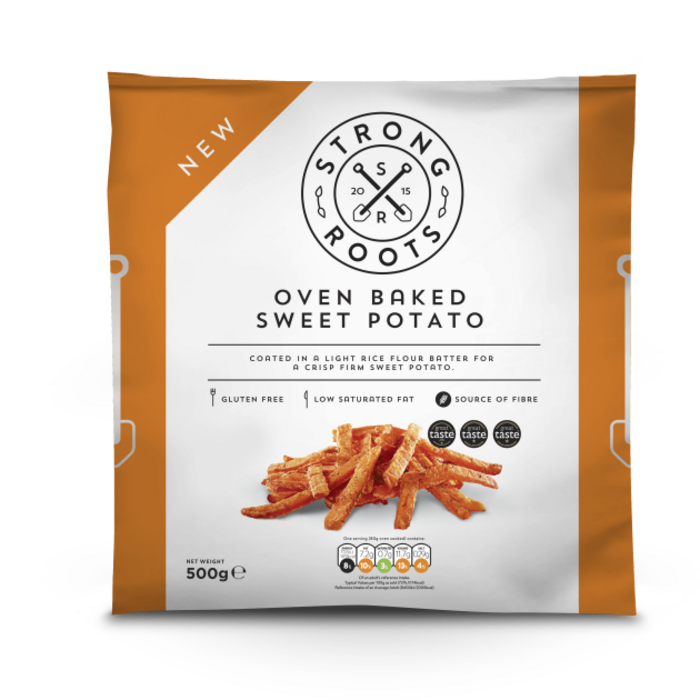 Brexit
In the UK, the Strong Roots brand has 4% market penetration among households, a figure the company plans to grow to 90%.
"In the US, we literally just put our foot in the door in June. We want to be able to compete in the traditional category of frozen and become a household brand there," Dennigan said.
Strong Roots is headquartered in Dublin and recently set up a 1,000 sq ft facility near Ranelagh.
Dennigan said the company expects to take on 15 to 20 more people this year, which would almost double last year's headcount. Its US team will consist of 10 staff.
Asked how Brexit will impact Strong Roots' plans, Dennigan said falling consumer confidence is the biggest concern. The company is also preparing for potential customs checks and regulatory changes and any further currency fluctuations.
"We're trying to simplify (the supply) process as much as possible and have given ourselves a bigger buffer of stock for a worst-case scenario in October or whenever Brexit happens," he said.
"The same with currency. We've hedged and prepared for the highs and lows and are doing anything that anyone can do."
Strong Roots expects retail sales to reach $50 million this year and aims to increase that figure to $300 million by 2023.
Additional reporting by Conor McMahon.
Get our Daily Briefing with the morning's most important headlines for innovative Irish businesses.