Irish-founded Stripe is worth over $9bn after a huge funding round
The online payments company was started by Limerick brothers Patrick and John Collison.
STRIPE, THE ONLINE payments company founded by Limerick brothers Patrick and John Collison, is estimated to be worth over $9 billion after taking on another huge funding round.
According to the Wall Street Journal, US-based Stripe has just raised about $150 million in a new fundraising effort.
The paper said that the new equity injection nearly doubles the company's estimated $5 billion valuation. The firm is now estimated to be worth $9.2 billion (€8.7 billion).
The round was led by US venture capital companies CapitalG and General Catalyst. Existing investors such as California-based venture capital firm Sequoia Capital were also said to be involved.
It is thought that the new cash will be used so that the company can expand more quickly and focus on new areas of software development.
Funding rounds
Stripe has now raised a total of about $460 million through several funding rounds. The company designs software that makes it easier for website owners to accept online payments.
Last month it was revealed that Japan's Sumitomo Mitsui Card Company, the country's largest credit card provider, had joined Visa and American Express by investing an undisclosed sum in the startup.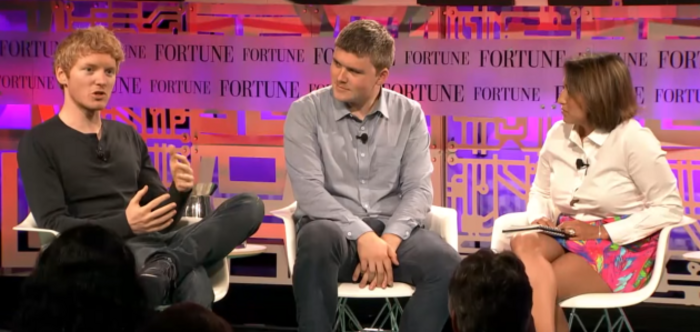 PayPal founders Elon Musk, Peter Thiel and Max Levchin took a stake in Stripe as part of a previous funding round.
Collison brothers
Stripe was founded by Irish brothers Patrick and John Collison in 2010, when they were 22 and 19 respectively. It was valued at $5 billion on its last fundraising round mid-last year, when it raised money from investors including Visa.
Earlier this year, before the latest company valuation, the brothers' combined fortune was put at nearly €1.4 billion in the Sunday Independent Rich List.
Stripe is based in Silicon Valley, where the tech scene's voracious appetite for skilled staff has led the company to try recruiting whole teams at once from rival firms when hiring.
It currently has customers in more than 110 countries and employs about 500 people. It has previously said 100 of its workforce would be located in Dublin.
read more on