This startup with a new approach to jobs listings has just bagged its biggest funding round so far
Jobbio has raised €5 million in series A investment and plans to double its workforce.
IRISH JOBS MARKETPLACE Jobbio has raised a fresh €5 million in series A funding, which will be pumped into growing the company in its existing hubs in Dublin, London and New York.
This new round of funding will also be dedicated towards an expansion into Canada later this month and help bankroll the company's plans to double its workforce over the next 12 months.
Since setting up in 2014, the platform, which allows businesses to create profiles to showcase job opportunities and the perks of working for their company, has been used by over 3,000 companies to hire new talent. Clients included Stripe, Ryanair, eBay, Uber, Airbnb, Intel and Paypal.
The fresh round of funding in the company brings total amount of money invested in the startup so far over the €7 million mark.
Speaking about the investment, Jobbio co-founder and chief executive Stephen Quinn said the company is not like other players in the jobs market and wants to develop a platform that represents the reality of how people find jobs nowadays.
"We are not a jobs board, we are not a recruiter, we are not a professional social network – nor do we aspire to be. We are a careers marketplace that makes it easy to discover companies and apply for job opportunities."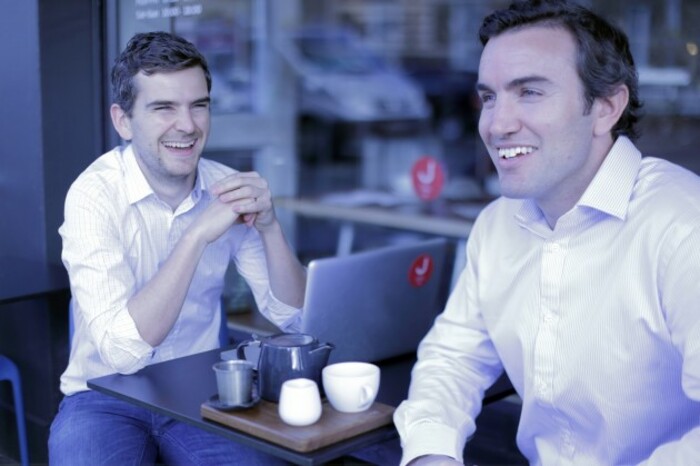 Source: Jobbio
A year on
It's nearly a year since Jobbio, which was founded by brothers Stephen and John Quinn, raised its last round of investment.
Leading the latest funding round in the company was NJF Capital, which had a major payday over the summer when one of its portfolio companies, men's shaving startup Dollar Shave Club, was acquired for $1 billion by consumer goods manufacturer Unilever.
NJF Capital founder and partner Nicole Junkermann said Jobbio peaked her firm's interest when it saw how scalable the Jobbio model has become.
"We invest in internationally scalable tech companies – it's our business. Jobbio is now one of these," she said.
"We are impressed, in equal measure, by the Jobbio platform that connects talent with employers in a fresh way and with the talented management team running the business. We look forward to helping the team further scale their international expansion in the UK, US and Europe."
Other investors included Barberton Capital, whose founder Barry Maloney sits on the board at the company, and Grafton Group chairman Michael Chadwick, both of whom have returned to invest in the startup for a second time. The Smurfit-Kappa group also participated in the round of investment.