Cork city is taking Starbucks to court to close its 'unauthorised' Patrick Street café
The US coffee giant argued it didn't need planning approval for the new outlet.
CORK CITY COUNCIL is taking coffee giant Starbucks to court to try to shut its shop on Patrick Street.
In a statement, the council confirmed that the case had been referred to the courts after Starbucks refused to comply with a closure order.
The outlet started trading in 2015 and is one of three Starbucks cafés in Cork city to open without planning permission.
In March 2016, An Bord Pleanála ruled that the three developments – the others are in Opera Lane and Princes Street – amounted to a change of use, meaning they needed planning approval.
Starbucks has since been denied several applications to operate the cafés as per its other outlets. The US-based coffee chain also tried removing tables seats and toilets in a bid to make it no longer necessary to get planning approval, An Bord Pleanála noted.
Nevertheless, the planning body declared Starbucks still needed the go-ahead – ruling in March that the Patrick Street site was not an "exempted development".
It said: "The board was also satisfied that the change of use from the former retail use to the use as a 'coffee shop', as proposed, raises external matters that are material in planning terms, and that therefore the change of use in this instance constitutes development."
In its statement, Cork City Council said it was "actively pursuing enforcement action in this instance".
"Following confirmation in March 2017 from An Bord Pleanála that the use is not exempted development, the planning authority issued an enforcement notice with the requirement to cease the unauthorised use and restore the premises to its former condition by 29 June 2017.
"In cases where enforcement notices are not complied with the matter is the referred to the council's law department for prosecution through the courts."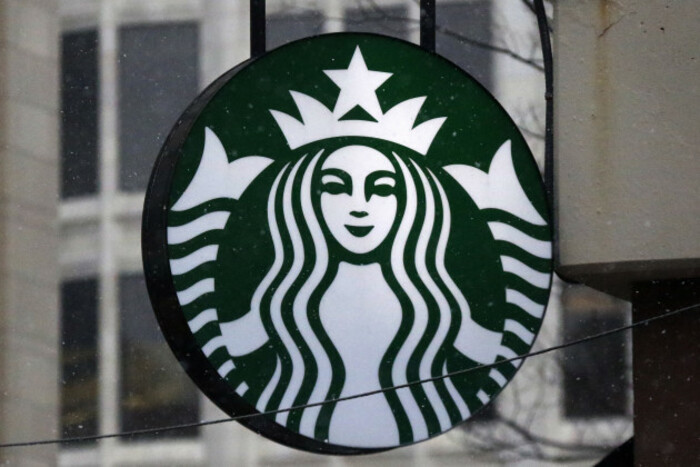 Source: AP Photo/Gene J. Puskar
Precedents
Local councillor Sean Martin said that there are already plenty of coffee shops in the area and cited the case of a Caffé Nero outlet that was denied planning permission nearby in recent weeks.
"We need to make sure our planning laws work," he said.
Cork is not the only area in which Starbucks has opened new premises without planning permission.
Last September, the multinational conglomerate opened a store in Waterford city without planning permission, prompting Waterford County Council to lodge an enforcement case.
In general, planning permission must be sought when changing the use of a building from a shop or retail store to a restaurant or café.
Starbucks has argued in many of the above cases that its outlets didn't change the use of the buildings in question.
For Howth in north Dublin, and the outlets in Cork, the company said that the service provided in its store didn't constitute a restaurant or café and therefore planning permission wasn't required.
Starbucks hadn't responded to a request for comment on the Cork case at the time of publication.
Written by Sean Murray and Cormac Fitzgerald.
Sign up to our newsletter to receive a regular digest of Fora's top articles delivered to your inbox.