Stampify wants to turn your loyalty to coffee shops into social good
As part of our weekly Startup Spotlight series, we profile the Dublin company.
A STARTUP CAN be a huge commitment on a full-time basis but Conor Leen is still managing to juggle his main job with new venture Stampify.
The business has created a loyalty card for cafes, shops and restaurants where instead of a free coffee at the end, a donation is made to charity.
While running the startup with four others, Leen also works full-time at Google and recently switched to a new role at the tech giant's Dublin headquarters.
"It's quite tough to be honest. I changed jobs at the start of April. It was fine before then but getting to grips with a new job again while trying to manage something like (Stampify) can be a bit difficult," he says.
"To have the ambition that we have there's a lot of proactive work that has to be done, which can be hard to balance when you're busy in work," he adds.
Leen says he hopes to someday venture into the world of startups full-time. For now, Stampify, which was founded last year, has gained some early traction – it scooped up an award from Ireland's Best Young Entrepreneur in Leen's native Offaly – but still has some more ground to cover.
Loyalty
Stampify is a loyalty card system that connects cafes and shops with social enterprises so rather than get a free item at the end of a loyalty card, users can turn their affinity for a particular business into a charitable donation.
The startup's first charity is Mary's Meals, which provides meals to hungry children, via schools, in third world countries.
Leen came up with the idea one evening when he popped into a burrito bar on the way home from work.
"I looked into my wallet and saw that I had a loyalty card. She swiped it and said you have this one free," he says.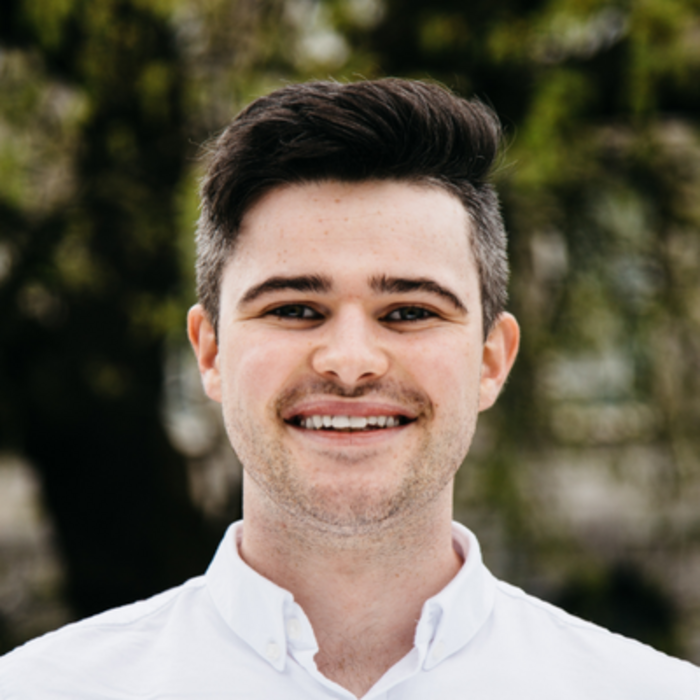 Source: Stampify
During the trek, he noted the familiar sight of homeless people on the streets.
"When I sat down to eat it, I thought I didn't need this burrito for free. I could have easily have paid for it. I paid for the nine or whatever it was before then, it would be no hassle to pay for this. It was a bonus for me," he says.
"On the flip side, you have someone who, not to make assumptions, could probably do with the burrito or something a lot more than I could."
This was the spark for his startup, he explains, adding that people use loyalty cards a little flippantly – "you're not going to pull your hair out if you lose them" – so there could be a way to turn that into a more positive solution.
While it sounded like a nice idea on paper, the idea that would become Stampify would need to convince stores of the economic value of such a loyalty card.
Leen claims that the card can achieve the same ends of a regular loyalty scheme but without as much of the lost revenue.
Under the traditional model, if a customer goes to a cafe say nine times, they get the 10th cup of coffee free.
"The cost to (the cafe) isn't just making the cup of coffee and the actual physical cup, which might be 20c or so," Leen explains.
"There's lost revenue there where I the customer would have paid the €3 or whatever it was but because of the loyalty system I was now getting it for free.
"Whereas with Stampify the user pays for every cup of coffee or meal. The partner donates a percent to charity and keeps the revenue so it's a win-win model."
He adds that it creates good publicity for the business too.
Revenue and funding
Stampify's business model involves taking a percentage of the donation while the startup is also looking at potential subscription options in the future.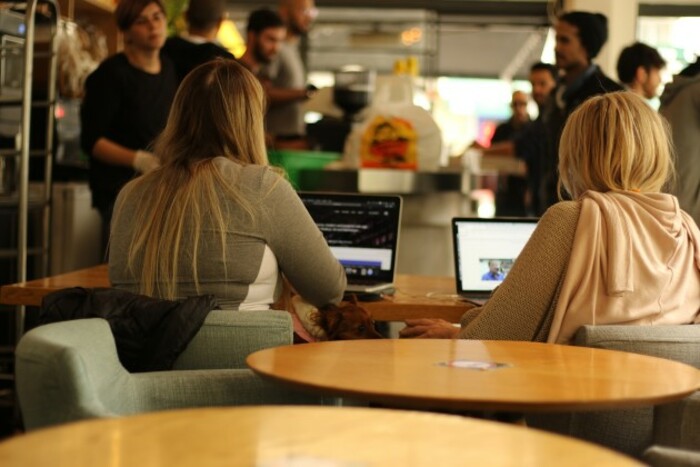 Source: Pixabay/OrnaW
"For every stamp that a partner returns to us, we charge them (a percent) at the moment."
That fee has increased a little since it first launched and may alter again as Stampify firmly nails down its revenue model.
"We didn't know how to value ourselves at the start and we just wanted to trial it and make sure it works."
Leen says that the current revenue model just about lets the startup cover its operational costs but will need to raise funding later this year to get a mobile app up and running.
He admits that it's been hard to get cafes and shops to sign up: "A lot of places said come back when you can prove it can work but that's a real chicken and egg thing because how can you prove it will work?"
However the startup has now signed up 29 businesses to use Stampify and is "starting to pick up a bit of pace".
"I believe in the idea and think it's something that could be scaled nationally and internationally. I just feel that it would be one of those things that if I didn't do it, I'd look back and kick myself."
Get our NEW Daily Briefing with the morning's most important headlines for innovative Irish businesses.