Cork startup Solo Energy wants people to sell renewable power to their neighbours
The company is creating a blockchain-powered system for trading energy.
CORK STARTUP SOLO Energy is banking on a future in which people trade energy with their neighbours – and it thinks blockchain will be the technology to make that possible.
Co-founder Killian O'Connor said the firm started with a plan to install battery systems, like Tesla's Powerwall, in people's homes and businesses to store and redistribute energy and reduce strain on the power grid.
"What currently happens is if you've got solar panels on your roof, electricity gets spilled out on to the grid during the day when you're at work and there's no one to consume it," he said.
"You come back home in the evening, you turn on all your appliances and you have to buy energy back from the grid. If you've got a battery you can store that energy that was generated during the day and use it in the evening."
Solo Energy has been providing battery systems to homes for free – although the company retains ownership of the hardware.
The company is in the midst of a pilot with Electric Ireland in Kerry, where it's equipping 20 homes with batteries. It also has a number of installs around the UK.
The company's software platform then manages the flow of energy in these systems, which the company dubs a "virtual power plant".
Solo Energy believes its networks can support different business models, such as responding to demand from grid operators.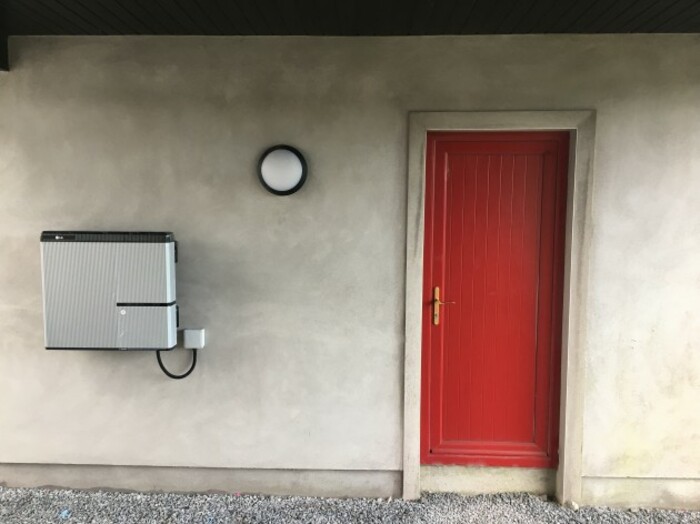 Source: Solo Energy
"When there are peaks on the energy grid in the evening time, we can effectively switch all of those customers to battery supply and not pull from the grid," O'Connor said.
"The grid can actually pay us for delivering a service like that because it helps to reduce the overall stress on the system."
Peer-to-peer trading
The ultimate goal, however, is to create a system that would cut power companies out of the equation, allowing households to trade excess energy with one another.
"If you've got a battery and solar panels on your roof and your neighbour doesn't, you could essentially sell energy directly to your neighbour," O'Connor said.
This "next evolution" is already technically feasible, he said, but there is a lack of protocols available to verify these transactions.
"It's logging it in a way that's acceptable and can't be falsified (that presents a challenge)."
The Cork company is turning to blockchain technology – a digital ledger managed by a network of distributed computers to record transactions – to accomplish this.
"We're essentially setting up a marketplace for people to buy and sell energy among themselves.
"The blockchain side of it is about logging those transactions in an immutable fashion. We know exactly when it happened, how much energy was transferred from you to your neighbour, and that will be geo-stamped so we know exactly where you're located on the grid."
The company is building this with the NEM blockchain, one of the larger platforms that has emerged around the technology in recent years. However, regulation presents another hurdle to its peer-to-peer (P2P) energy trading model.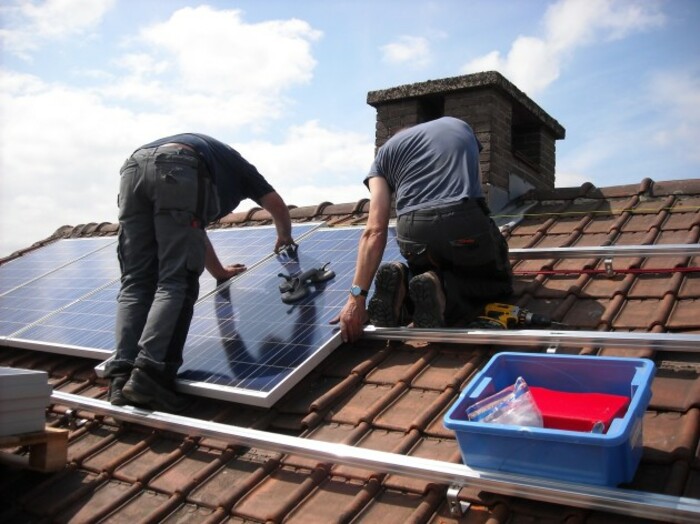 Source: Pixabay/MariaGodfrida
In the UK, energy regulator Ofgem has run a regulatory sandbox with another firm called Verv, which connected solar panels in 40 homes to a blockchain-based energy trading system.
"(The UK is) looking at legislation now that will allow you to purchase energy from multiple suppliers throughout the day and that includes individuals and neighbours or P2P markets," O'Connor said.
The idea has also gathered some steam in the US, where Siemens is backing a project called Brooklyn Microgrid that's building energy trading systems for the New York borough.
Funding
Solo Energy has been financed by investors including energy firm DP Energy to date, raising about €660,000, according to company filings.
But like many blockchain-based projects, it's now looking to raise funds through a crypto token sale.
Unlike many token sales, or initial coin offerings (ICO), that sell tokens for use on their services, the token will be "quasi-equity" representing a stake in the company and entitlements to any profits.
"It's very similar to doing an IPO. We're tokenising equity in the business and we're using the bulk of those funds to purchase assets (such as battery systems)," O'Connor said.
The token sale is currently private as the company talks with venture capital firms and corporate funds that have expressed interest.
It wants to raise €50 million by early 2019. It has raised just under a million so far and may open up the sale to the public to reach that target, he said.
"It's a complete change from ICOs in the past that raised crazy amounts of money to create a software platform. No one needs 50 or 100 million to build a software platform. We've done that, we have our software," he said.
"With a security token, there are a lot of rights attached to that token and it's essentially equity in the business.
"There's something to back it up, not just pixie dust as a lot of the projects might have been in the past."
Again, regulation is a concern. Token sales are largely unregulated in Ireland and the UK, although lawmakers have begun to take notice of their growing popularity.
O'Connor said the company, which is working with a legal firm, is structuring the sale like a traditional IPO as much as possible to avoid falling foul of the law.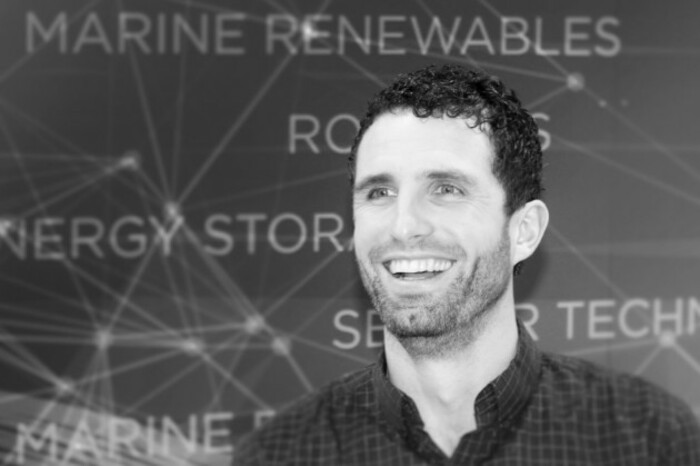 Source: Solo Energy
De-risking
While the company is taking a significant risk on a future where people routinely trade renewable energy with their neighbours, Solo Energy has received validation with its Electric Ireland pilot and by bringing on ex-Tesla EMEA VP Ben Hill as an advisor.
O'Connor said the token sale and initial roll-out is about proving its model to any sceptical potential backers.
"Once that's done, the likes of asset financiers will invest more heavily in this space because they see that model can work," he said.
"Basically we're going to do a bit of hand holding with these asset financiers right now to show that the model works."
Sign up to our newsletter to receive a regular digest of Fora's top articles delivered to your inbox.