An Irish developer will splash out €100m on solar farms across the country
Solas Éireann plans to look at projects in the east and south of Ireland.
IRISH ENERGY DEVELOPER Solas Éireann has partnered with a UK rival in a commitment to spend at least €100 million developing solar farms here.
The Dublin company has entered into a joint venture with UK developer Golden Square Energy (GSE' to develop up to 250 megawatts (MW) of solar energy, although this hinges on the government introducing a subsidy for the sector in the near future.
Together the firms have already developed over 400MW of solar farms across Europe. GSE, which is itself a joint venture between UK companies Ingenious Infrastructure and AGR Power, currently has around £150 million of projects built or in construction.
Solas said that it has identified a potential pipeline of more than 250 MW of solar energy in the Republic. The country currently has about 1MW of installed solar capacity, enough to power between 150 and 300 homes.
The company, which has a small team based in Dublin, will lead development of the sites while GSE's 35 staff will support the projects from its base in the UK.
Solas said it will continue to develop its pipeline during the rest of the year before looking to build out its sites in 2017.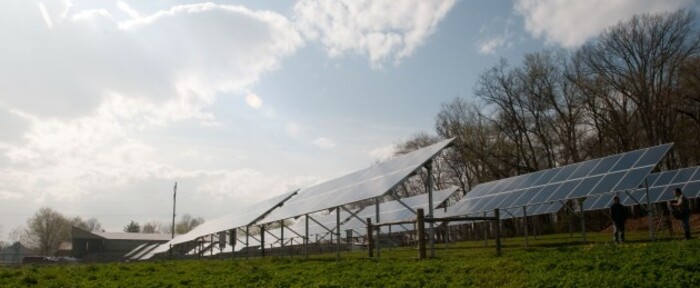 Build costs
Speaking to Fora, Solas director Jason Murphy said that the firm has a "decent spread" of projects, adding that the most likely areas for development are in the east and south of the country.
He said he expected the capacity of the individual solar farms would range between 5 MW and 30 MW.
At current prices, 250 MW of solar farms would cost about €300 million to build. Murphy said he expected some "attrition" on the 250 MW figure, although he added that the company and its partner GSE could commit more money to the Irish market in the future.
"We would expect there to be some attrition. It would cost more than €100 million to develop 250 MW," he said.
"If we feel that there viable sites that will cost over €100 million we will look to see where we are at that time."
Murphy did not reveal where the companies received their finance from, although he said the joint venture was a 50:50 split.
[embed id="embed_2"]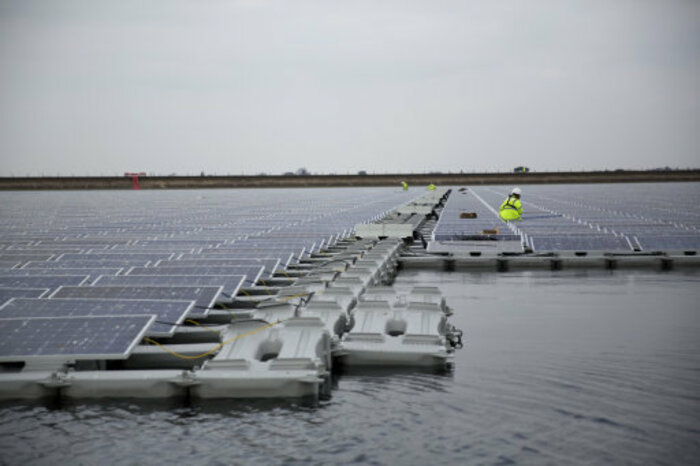 Source: AP Photo/Matt Dunham
Subsidy
He added that much of the development is likely to be dependant on the government introducing subsidies to help make the technology financially viable.
"A subsidy needs to be announced, if a subsidy doesn't arise we will have to reassess at the time. When more announcements are made we will decide accordingly," he said.
However, he said he was confident that the government will likely announce some form of solar support within the next 12 months.
Then Energy Minister Alex White told the Dáil in April that it was expected a new support scheme for renewable energy, which could include solar subsidies, would be announced "towards the end of 2016″.
The recently published, five-year programme for government also included a pledge to "facilitate the development of solar energy projects", although it didn't include any information on what steps would be taken.
Solas's announcement makes it one of a number of companies eyeing the nascent Irish solar market.
There are currently no commercial solar farms in operation in the country, although Fora recently revealed state power supplier ESB was planning to construct dozens of solar farms and Dublin-based BNRG Renewables is planning to build up to 250 MW of solar capacity.