An Irish-owned firm has bagged the contract to install and maintain the World Cup final pitch
SIS Pitches has also fitted its patented synthetic and real grass hybrid at five other Russian venues.
AN IRISH-FOUNDED LANDSCAPING firm has installed several pitches that will be used at the upcoming World Cup finals in Russia.
SIS Pitches, which was set up over 16 years ago, currently employs more than 300 people at bases in Ireland, the UK, Holland, the Middle East, Russia, Turkey and Angola.
The business was established by Sligo businessman George Mullan, who runs the company from his home county.
Mullan's firm has developed a patented hybrid between synthetic and real grass, as well an underground heating and cooling system.
The company was selected to design, construct and install pitches at half the venues that will be used to host games at this year's World Cup in Russia.
SIS Pitches has already completed the installation work at the venues, one of which is the Luzhniki Stadium in Moscow – the venue that will host the opening game, a semi-final and the World Cup final.
The firm's part-synthetic pitches were also installed at the Otkritie Arena, Rostov Arena, Kaliningrad Stadium, Samara Arena and Saransk Arena.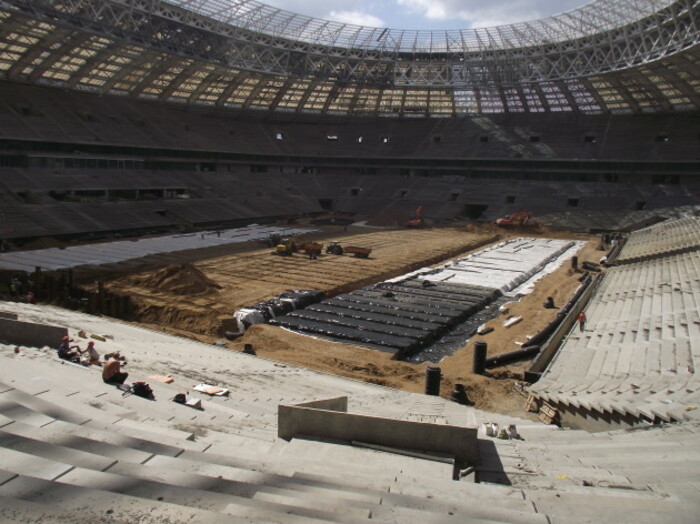 Source: SIS Pitches
SIS Pitches has also developed three training pitches at the Luzhniki venue, one at Samara and one in Tolyatti. The latter will be used by the Swiss national team for training purposes.
Currently, each of the pitches that were installed are being independently certified by Fifa's quality standards team.
After this process, SIS Pitches will hand over the pitches to stadium management at each venue, who will oversee the maintenance.
However, as part of the arrangement with tournament organisers, SIS Pitches will maintain the Luzhniki Stadium throughout the World Cup. A five-person team will be based at the venue for the duration of the competition.
This is the first time that a World Cup final will be contested on a pitch that isn't all natural grass.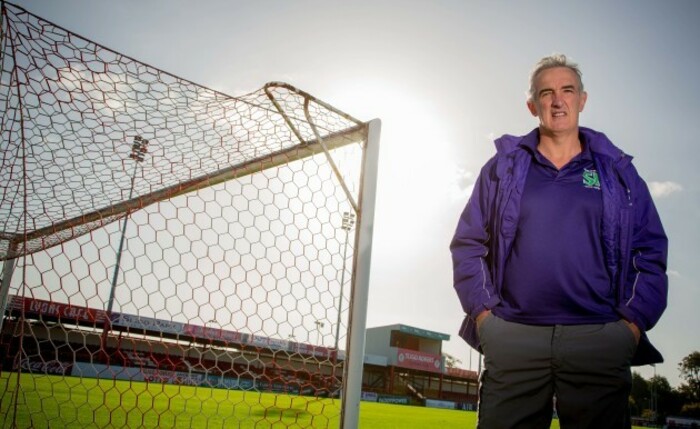 Source: James Connolly/PicSell8
Irish set up
Last year the firm announced plans to open its first Irish facilities in Wicklow, Tyrone and Sligo.
Past projects the firm has worked on include the Bernabeu stadium in Madrid and Camp Nou in Barcelona. The firm's hybrid grass has been installed at training facilities for Chelsea FC and Hull City.
SIS Pitches claims to be the largest pitch-laying business in the world, booking sales of €53 million in 2016.
Sign up to our newsletter to receive a regular digest of Fora's top articles delivered to your inbox.