The Irish-owned firm that laid the World Cup final pitch is setting up its first offices here
SIS Pitches will open facilities in Wicklow, Tyrone and Sligo.
AN IRISH-OWNED company that installed grass on football pitches for FC Barcelona and Real Madrid will open its first facilities in Ireland.
SIS Pitches announced today that it will open warehouses and offices in Wicklow, Tyrone and Sligo, where its founder and chief executive George Mullan hails from.
The Irish division will be headed up by operations director Mark Barry and sales director Darren McGeehan.
It will initially hire eight people here with the intention of recruiting more "as we expand on the island", according to Barry.
The company plans to offer its services to rugby, football, GAA and hockey clubs around the country.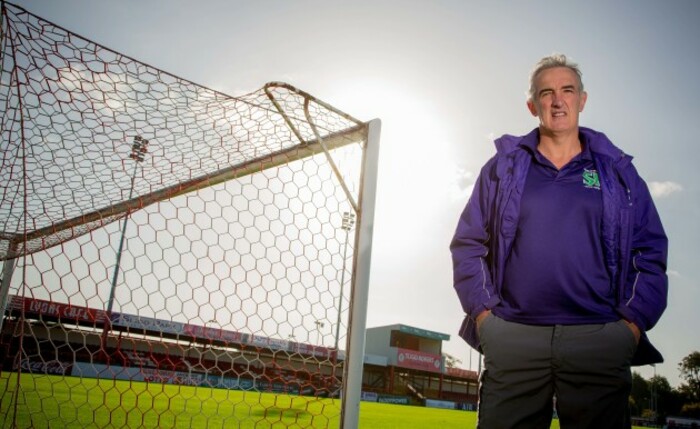 Source: James Connolly/Pic Sell8
World Cup
Founded 16 years ago, SIS Pitches currently employs 245 people at bases in the UK, Holland, the Middle East, Russia, Turkey and Angola.
It designs, manufactures, installs and maintains both synthetic and real grass on football, rugby and hockey pitches.
The firm has also developed a patented hybrid between synthetic and real grass, as well an underground heating and cooling system.
The technology has been used on half of the 2018 World Cup stadia in Russia, including Moscow's Luzhniki Stadium, which will host the final.
SIS Pitches has laid surfaces for schools, universities and sports clubs around the world.
Past projects include Bernabeu stadium in Madrid and Camp Nou in Barcelona. The firm's hybrid grass has been installed at training facilities for Chelsea FC and Hull City.
SIS Pitches claims to be the largest pitch-laying company in the world, booking sales of €53 million in 2016. It expect to report a turnover of about €63 million this year.
In 2016, Manchester University commissioned the company to complete a £2.2 million installation that featured two hockey pitches, a rugby pitch and a football field.
The project was given a trade award by Sports and Play Construction Association, a UK body that represents the sports facility construction sector.
Last year, SIS Pitches upgraded the pitch for English and European rugby champions Saracens in London.