Sam McCauley Chemists delivered a tidy profit before its €50m takeover
The 64-year-old company recently sold a majority stake to a private investment firm.
IRELAND'S LARGEST INDEPENDENT pharmacy chain, Sam McCauley Chemists, recorded climbing turnover and profits in the year before it was taken over by a major investment firm.
New accounts for the company show it had turnover of €78.8 million for the year to early October 2016 – up from €74.8 million the previous year.
The rise in sales helped push the firm's operating profits above €5 million, while its net income was €3.8 million – an increase on the €1.95 million it made in 2015.
Sam McCauley Chemists started as a family-owned shop in Wexford in 1953, however it since expanded to become the third-largest pharmacy group in the country.
Earlier this year it was revealed that Carlyle Cardinal Ireland had bought a majority stake in the firm in a deal worth more than €50 million. The deal was cleared by the state's competition watchdog last month.
Sam McCauley remains a shareholder and on the firm's board of directors, while Tony McEntee, the former CEO of the Allcare Pharmacy Group and finance director of Lifestyle Sports, recently became the company's chief executive.
The company's accounts show its net assets stood at €31 million with no significant debts.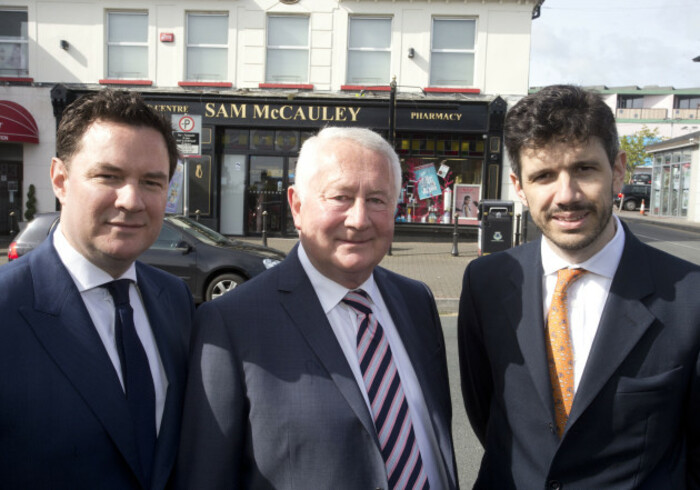 Source: Colm Mahady/Fennells
Expansion plans
In a statement last week, McEntee said there was "a collective ambition among the management team and investors to double the size of the company over the next few years".
The company currently operates 30 stores across Ireland and has almost 600 staff. It plans to expand its retail footprint, while McEntee said it also intended to grow its online and mobile presence.
Carlyle Cardinal Ireland was set up by Nasdaq-listed private equity giant The Carlyle Group and the Dublin-based Cardinal Capital Group.
It has previously made major investments in Lily O'Brien's and AA Ireland, which it bought together with Carlyle Global Financial Services Partners for nearly €157 million last year.
Sign up to our newsletter to receive a regular digest of Fora's top articles delivered to your inbox.
read more on