How Ryanair's loudmouth approach helps them find 'fun, irreverent and cheeky' staff
The HR department says the company's colourful media profile acts as a sort of recruitment filter.
RYANAIR IS RENOWNED for its loudmouth, straight-talking antics, but it's not just a ploy to drum up free publicity – it apparently helps them attract the right kind of employees too.
That's according to Darrell Hughes, the airline's deputy human resources director, who said the company's no nonsense image acts as a sort of recruitment filter.
"It is good for us to have that visible symbol of our culture and values that's out there," he said.
"It helps from a selection point of view because we're such a well-known organisation that when people walk in the door … they have an impression of us – some good, some bad – but they've a good idea of what we're all about.
"You get this kind of self-selection when people are coming in for an interview."
He said the airline mainly looks for applicants that are "hard-working, dedicated, a little bit irreverent, cheeky and fun" – terms that Ryanair boss Michael O'Leary could be associated with due to his larger-than-life approach that garners media attention.
However, it's not just O'Leary that is known to speak his mind. Last year at a conference, the company's chief technology officer let loose when he quipped that big data is "wank".
Ryanair's marketing team has also leaned towards edgy ploys. Most recently, they took a swipe at Aer Lingus when two of its employees were suspected of facilitating the trafficking of illegal immigrants earlier this year.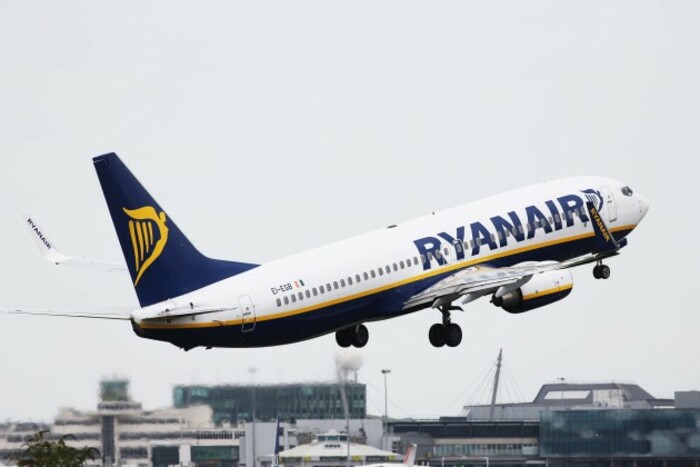 Source: RollingNews.ie
Tech environment
Speaking this week at Talent Summit in Dublin, Hughes also explained how three years ago, Ryanair adjusted its 'company culture' to accommodate its growing tech team.
In 2014, the airline launched its Ryanair Labs tech division to improve the digital side of the business.
This involved setting up a technology and innovation hub in Dublin to house staff who would work on Ryanair's new app and other such projects.
[embed id="embed_2"]
Hughes said the company recognised its traditional way of managing staff wasn't going to cut it for the techies who were coming on board.
"The culture (we have) is a fantastic way to run an airline. But when it comes to creativity, it can stifle creativity and long-term thinking sometimes.
"We recognised that having that same culture of task-driven, rapid decision-making – where you're told to do something on a Monday and it's done by the Friday – wasn't going to work in the (Ryanair Labs) kind of environment."
He said this is why the tech and innovation wing of the company has its own dedicated space to house more than 70 staff.
"We put them in a physically separate space. It's slightly different, a bit more creative, it has breakout areas, all that good stuff.
"We recognise that was now a culture that we had to think carefully about. Those people still have tasks to do but they're given an environment that allows a slightly different culture to develop."
He said the airline currently has over 14,000 staff based across 14 hubs across Europe.