Ryanair has been ordered to compensate Irish passengers for strike-hit cancellations
The Irish aviation watchdog has ruled on the first claims from customers affected by 2018′s strikes.
RYANAIR HAS BEEN ordered to recompense the first handful of Irish passengers whose compensation claims were reviewed by the aviation watchdog following strike action earlier this year.
Locked in negotiations with newly recognised trade unions, Ryanair experienced several days of industrial action this year, including five one-day strikes staged by nearly 100 Ireland-based pilots.
At least 37 claims for compensation from Ryanair were lodged with the Commission for Aviation Regulation (CAR) as of 5 December.
A spokesman for commissioner Cathy Mannion's office today confirmed that the CAR has "written to Ryanair about five separate complaints relating to flight cancellations/long delays" that occurred in March, July and August of this year. 
"Based on information received to date, in each case, the commission has taken the view that Ryanair should pay compensation. We await Ryanair's response," he said.
The remaining 32 cases are still under review, although the CAR's decision today could prompt more passengers to seek compensation.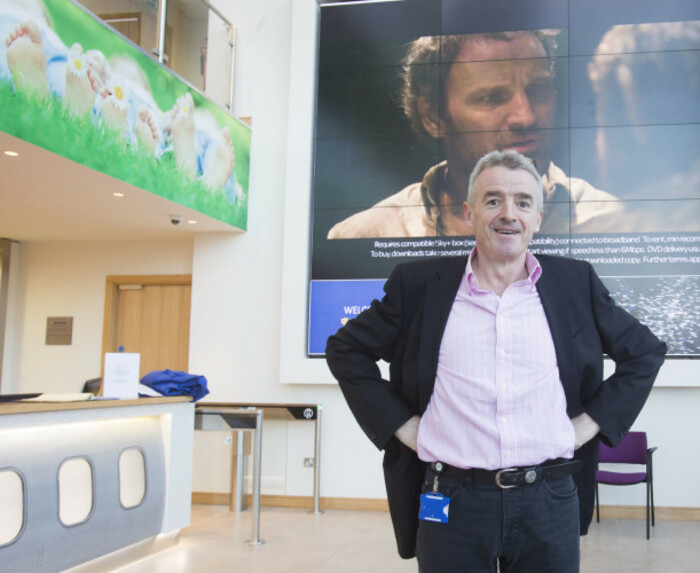 Source: Leon Farrell/RollingNews.ie
UK legal action
The decision comes weeks after the Irish aviation watchdog met with its European counterparts at a planned gathering where representatives discussed the issue of whether Ryanair owed compensation to passengers.
It is unclear whether Ryanair intends to accept or challenge the CAR's decision. The airline did not respond to a request for comment at the time of publication.
Britain's Civil Aviation Authority (CAA) has already said it will take legal action and force the low-cost carrier to pay compensation to customers who were impacted by strikes held by staff earlier this year.
The CAA ruled that UK passengers were owed compensation under European rules known as EU261 because the strikes at Ryanair were not considered 'extraordinary circumstances' and therefore didn't qualify as an exemption.
Earlier this month, Ryanair said it believes the strikes were an exemption to the rules in light of decisions made in other jurisdictions.
"Courts in Germany, Spain and Italy have already ruled that strikes are an 'exceptional circumstance' and EU261 compensation does not apply. We expect the UK CAA and courts will follow this precedent," the airline told Fora at the time.
About 100 of its 350 Ireland-based pilots staged five one-day strikes this year before the company reached an agreement with union Fórsa-Ialpa.
In July, strikes by cockpit and cabin crew disrupted 600 flights in Belgium, Ireland, Italy, Portugal and Spain, affecting 100,000 travellers.
Get our NEW Daily Briefing with the morning's most important headlines for innovative Irish businesses.