Ryanair cabin crew will be represented by a union for the first time
Fórsa also recently agreed a deal with the budget airline for Ireland-based pilots.
FÓRSA TRADE UNION has signed an agreement with Ryanair to make the trade union the sole negotiating body directly-employed cabin crew at the low-cost airline in Ireland.
The agreement was signed yesterday by Fórsa officials, cabin crew representatives and Ryanair management, the union said. It is the first time the airline's cabin crew have been represented by a trade union.
Fórsa's assistant general secretary Ashley Connolly said the agreement marked a significant milestone in the development of collective bargaining at the airline.
"This is a very positive development and we're proud to be in a position now to represent Ryanair cabin crew.
"Together we look forward to growing our membership and securing improvements in terms and conditions as the negotiating union for Ryanair cabin crew."
She added that the union will also seek to engage with agencies that provide cabin crew for the airline on a contractor basis. Ryanair is yet to respond to a request for comment.
Fórsa members are being balloted on the deal and a result is due in the next week or so, a spokesperson said.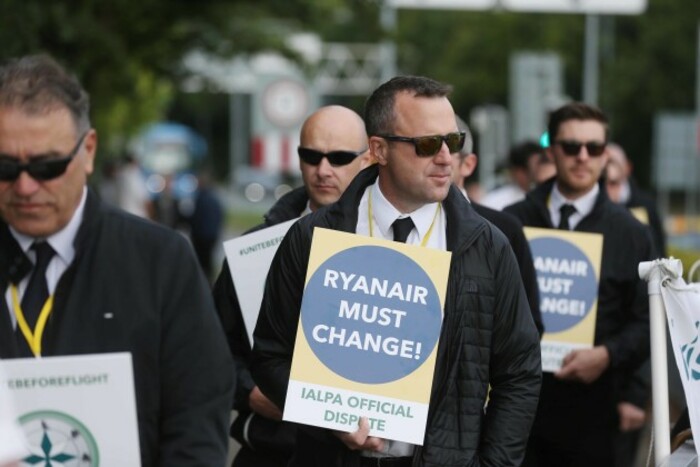 Source: Sam Boal/RollingNews.ie
Union move
The move follows an agreement being struck last week between the airline and its Irish-based pilots after a series of strikes and drawn-out negotiations. Pilots had been seeking improved terms on issues including leave, promotion and base transfers.
Ryanair announced in December that it was recognising unions for the first time in its history under threat of pilot strikes in several key markets over the Christmas period. The shift is expected to cost the airline hundreds of millions of euro in added wages. 
Fórsa, the parent of Irish pilots' union IALPA, has separately been pushing for Ryanair to be hit with bogus self-employment laws for its practice of employing pilots as contractors rather than as staff.
Reporting by Órla Ryan and Peter Bodkin.