Cash-strapped RTÉ is recruiting outside spin doctors to help manage its public image
The state broadcaster already employs a 21-person PR team.
PUBLIC BROADCASTER RTÉ is looking to recruit outside PR agencies to help it with 'reputation management' and to drum up awareness for its free-to-air service.
The semi-state recently issued a tender calling for a public relations firm to produce strategies that will "expand consumer understanding" and "brand awareness" of its Saorview platform as it competes with subscription-based rivals like Sky and Virgin Media.
According to the documents, the broadcaster is also looking to create two panels of consultants that will provide RTÉ with occasional PR advice as it "continues its evolution from a public service broadcaster to a progressive public service media organisation".
One of those panels would be tasked with providing training, "strategic advice" and "bespoke PR campaigns", among further requirements.
The other was needed for "strategic direction to digital content and engagement" and "reputation strategic management". Both panels were to be recruited for a minimum of two years with an additional one-year option.
The tender comes at a time when the organisation suffers the financial strain of falling advertising revenue and plans to cut hundreds jobs.
RTÉ recently sold a tranche of land at its Donnybrook base for €107.5 million, money which it plans to spend on both redundancies and investing in technology.
According to its most recent annual report, the broadcaster booked a loss of more than €2.75 million in 2015, and the organisation is expected to have plunged further into the red last year.
Source: Conor McCabe Photography
In-house PR
RTÉ already employs a 21-person, in-house PR team that handles communications across different parts of the business. A spokesman told Fora that it's common practice for the broadcaster to recruit outside help for specific campaigns.
"All of RTÉ's standard communications requirements – from PR and press, to events, social media and corporate affairs – are managed by internal teams," the spokesman said in a written statement.
"However, in line with best practice, from time to time RTÉ engages external PR services through a public tender process to support specific additional projects outside the scope of standard operations, e.g. the launch of products or services such as Saorview."
He added that the company recruits external PRs "where the volume of communications is such that additional focused resourcing is required or where an external perspective or expertise is deemed necessary".
He told Fora RTÉ has spent just over €8,000 on external PR services in 2015 and 2016.
[embed id="embed_2"]
'Strength-to-strength'
Saorview was rolled out in 2011 and provides access to Irish domestic television channels and RTÉ's suite of radio stations.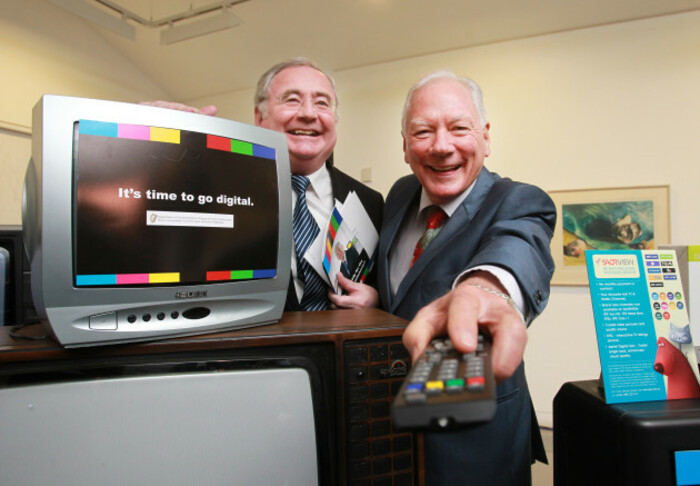 Source: Leon Farrell/Photocall Ireland
The service is described in the tender document as "Ireland's largest television platform, having grown from strength to strength since its launch".
According to the most recent set of data, the service was used by 676,000 households by year-end 2015, an increase of 10% on the year before.
Although it has in the past completed "strong marketing campaigns", RTÉ wants a PR company to help it manage Saorview's reputation by building a rapport with retailers, technology journalists and consumer affairs commentators. The tender closes next week.
Sign up to our newsletter to receive a regular digest of Fora's top articles delivered to your inbox.
read more on