Meet the Clare man who went from working for a graveyard to overseeing billion-dollar deals
Rory O'Driscoll moved to the US in the 90s with only $200 in his back pocket.
WHEN RORY O'DRISCOLL emigrated to the US in 1991, he wasn't sure he would get in.
The Clare man was broke after his small business ran out of steam, but the investor who has since overseen billion-dollar deals had a plan.
"I had the $200 you needed to get in and I cleared customs in Los Angeles on 24 December 1991 at 4pm in the afternoon. I figured no one is going send an Irish guy back on Christmas Eve," he tells Fora.
O'Driscoll's plan worked. He has lived in America ever since, saw the boom of California's tech scene and now owns his own Silicon Valley-based venture capital firm Scale Venture Partners.
But he didn't walk straight into the investment scene.
"Every immigrant that goes to America has a shitty first job. You go to a temp agency and they see what you can do. You don't say you were a CEO because they don't need any of those.
"I said I trained as an accountant and there was a graveyard company that needed one, so that was my first job."
He still has the first payslip from the cemetery – "It's so I can remember it was hard once."
But he wasn't doing the graveyard's books for long. Through a friend he met someone working at Bank of America and got a job in the bank's corporate mergers and acquisitions division.
A year later his boss, Jim Murphy, brought O'Driscoll with him into the venture capital wing of the organisation.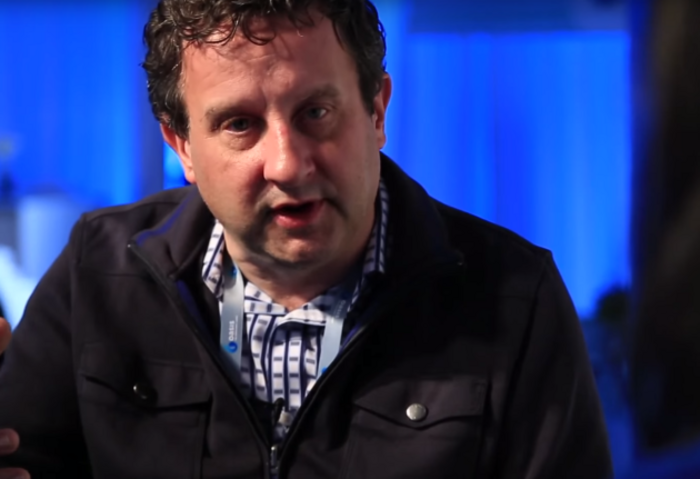 Source: YouTube
Even though an element of luck drew O'Driscoll into the venture capital game, he had targeted it as a career path to go down when his manufacturing business in the UK "went to the wall".
"When my business didn't work, I sat in a room to think for two months about what went wrong," he says.
"One of the things I did was make a list of what I wanted to do and venture capital was on the top two or three on the list.
"It had some element of connection with real businesses, it has upsides but at its heart it's an analytical business which is what I found appealing."
According to O'Driscoll, he has been at the same job ever since – "my dial-in number has not moved" – and in 2000 he bought the venture capital wing of the business from Bank of America.
Attention
He says it takes a long time to figure out if you're a good investor and make a name for yourself. But following massive deals involving his companies in his portfolio, he started to attract attention.
Exact Target, a digital marketing software company he invested in, went public on the New York Stock Exchange in 2011 and web analysis firm Omniture was bought by Adobe in 2010 for $1.9 billion.
It was these deals that got his name on Forbes magazine's 'Midas list of tech's best investors'.
"I'm small ball on that list," he says. "You don't want to be on the list, I don't like that kind of stuff. But you also want to be good enough to deserve to be on the list. It's fine when you get it, it's fine when you don't."
Another one of O'Driscoll's investments, cloud storage firm Box, also went public in 2015, while he also has a stake in some other high-profile companies such as DocuSign and Bill.com.
"You make these investments and seven years later some of them work," he says.
"On top of that you've got cycles, so you make investments and the timing might be wrong. You can look really smart when you're dumb or really dumb when you're smart."
Sexy software
Now an American citizen, O'Driscoll is based primarily in the US and only makes a handful of trips back home every year.
Earlier this week he was in Dublin to speak at Irish tech conference SaaStock – an event trying to make software sexy and showcase the hype around tech startups.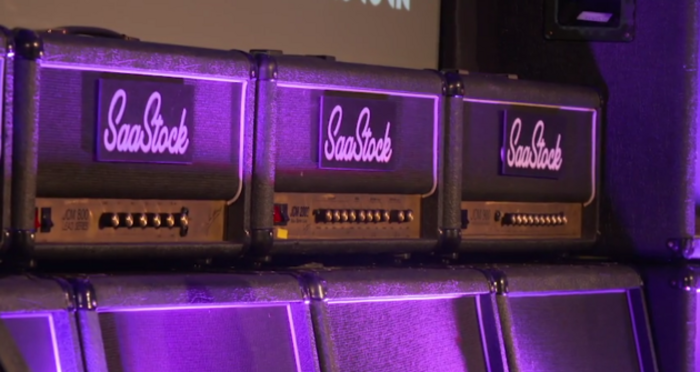 Source: SaaStock
As someone who was in the tech investment scene when it wasn't so fashionable, O'Driscoll says the whole idea of glorifying startup culture is concerning.
"It's a concern because sexy very quickly becomes a proxy for overfunded," he says.
"If there are 10 companies all competing for the same space, it will not be good for anyone. So I think the sexiness and desire to be in a startup, the problem is that there are too many damn startups. But the market takes care of it."
He says the startup bubble will most likely burst, but he has no idea if it will be an apocalyptic event like previous tech crashes or a slow death.
"There are two ways the party can end, abruptly or slowly. And I don't know which is will be," he says.
"There could be a prolonged period of culling where there isn't one bad day, but just lots of deals quietly die and over a decade there is a dearth of exits. The balloon shrivels instead of bursting."
Irish scene
Even though his life is firmly rooted in the US, O'Driscoll keeps in touch with events in the Republic – several companies backed by his firm have offices in the Irish capital.
He says US companies still consider Ireland an ideal location to expand into, and decisions can be made quickly.
"A lot of my companies have operations in Ireland. It's a board level decision, but it's a ten-minute decision made by the team," he says.
"Often when the IDA call me to try take me out for dinner, I have to explain why I don't make this decision."
He adds that people shouldn't be under any illusion why Ireland is seen as a good European hub – they're not moving over for the pints of Guinness.
"It's not a 'we love you' decision, it's a pragmatic and corporate one," he says. "If they can't get the talent or headcount they'll move on.
"Ireland does a better job than most for attracting companies. Some countries, like France, they are blind to the fact that people do make these decisions in 10 minutes and say, 'Fuck it. If it's hard, who cares?"
Sign up to our newsletter to receive a regular digest of Fora's top articles delivered to your inbox.
read more on