The event trying to make software sexy is bringing a flavour of SXSW to Dublin
SaaStock is rolling out a series of one-day 'accelerators' across Dublin this year.
MAKING BUSINESS SOFTWARE sexy is a tall order, but tech conference SaaStock is game to try.
The tech event, which debuted last year, evolved from a blog and podcast set up by Alex Theuma in 2015 from his London bedroom and dedicated to the burgeoning software-as-a-service (SaaS) industry.
"The SaaS Revolution podcast was pretty much the first SaaS show of its type, which meant I was able to get great guests on like Eoghan McCabe of Intercom," Theuma tells Fora.
"From that, I started having conversations with founders, and they would tell me most of the SaaS events were in the US – so why not take it upon myself to do an event?"
Theuma already had the name for the conference as he saw the concept in his head: the Woodstock of SaaS.
SaaStock's debut event last year attracted more than 700 people to the RDS, and the organisers hope to hit the 1,500-attendee mark this year.
Theuma says the plan was now to hit 10,000 visitors by 2020. With that in mind, he has been trying to devise ways to build up recognition and make his conference stand out.
One initiative added for the event's next fixture is Saas.City – a series of one-day 'accelerators' for SaaStock attendees held in sites around Dublin, such as NDRC and Dogpatch Labs, the day before the main event kicks off.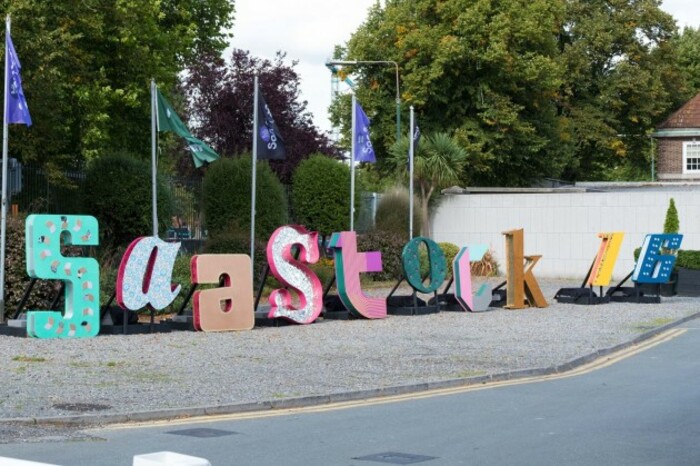 Source: SaaStock
The workshops will be led by some big names from the SaaS industry, such as veteran marketing executive Bill Macaitis of Slack, Zendesk and Salesforce, and sales guru Steli Efti of Close.io.
Theuma says it's an idea the group trialled last year with general workshops, but this year there will be between 10 and 20 targeted sessions.
"We were thinking of the overall experience and were inspired by the festivals like (Austin's) SXSW where there are events all over the city, not just one location, and it adds to this experience of the overall conference.
"People will be moving from one venue to the next, seeing things along the way and getting the chance to stop off for a Guinness along the way before the next workshop."
Picking Dublin 
Dublin is SaaStock's home for the forseeable future, according to Theuma, but the Irish capital didn't immediately jump out as his first choice as a base for the new event.
He says his first instinct was to set up closer to home in the UK so he could be on the ground to manage logistics. But the Irish capital won him over.
"I started looking at London and found it super expensive and was getting pretty big quotes which made me fall off my chair a couple of times.
"I also noticed people attending conferences in London would go to an event and then afterwards would go shopping on Regent Street. They would get lost to the city because it's so big.
"I thought having it in a more intimate city would give it a different aura. I wanted people to be able to go out in Dublin after the conference, experience the city and bump into other people from SaaStock."
Source: SaaStock
He added that the cluster of world-renowned software companies, such as Slack, Hubspot and Dropbox, has also helped attract speakers like Qualtrics founder Ryan Smith, who will deliver a keynote at SaaStock in September.
[embed id="embed_2"]
Investment
Compared to this time last year, Theuma says the still-young company is also in a much more comfortable financial position.
That was partly down to the seed investment the event raised from influential players in the SaaS sector earlier this year.
The round included backing from Conor Stanley of Irish investment firm Tribal.vc, with the total funding believed to be around £350,000 (€390,000 at current rates).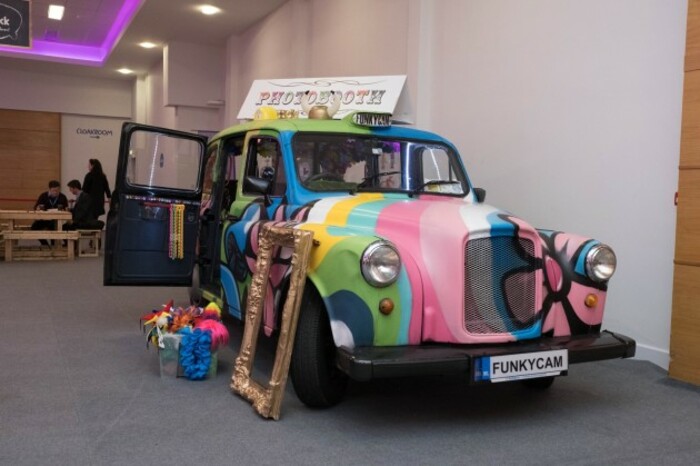 Source: SaaStock
Raising venture capital investment isn't a route many tech events pursue, but Theuma says his offer was too "compelling" for backers to turn down.
"Bootstrapping is tough, and there were a couple of occasions where we were close to running out of money before all of a sudden we would sell some tickets and everything was fine and we would have a healthy bank balance again.
"I thought I wouldn't necessarily enjoy being in that same position in year two if we don't have to.
"The investment gives us a bit more peace of mind and security, but also it was this chance to grow our network exponentially. The people who invested are well-connected in SaaS and can grow our network 20-fold immediately."
Sign up to our newsletter to receive a regular digest of Fora's top articles delivered to your inbox.
read more on