'When you're away from your laptop you tend to become more creative'
Tools of the trade: Richard Murphy of Zevo Health talks handling stress and Bob Dylan's sage advice.
EVERY WEEK, FORA gets inside the heads of some of Ireland's top entrepreneurs to gain insights into what got them to the top of their trade. This week we meet Richard Murphy, the founder and chief executive of Zevo Health, a workplace wellness company. 
Several years in the construction trade gave Richard Murphy a feel for the importance of staying healthy at work. The founder of Zevo Health found that, at the time, on-site culture didn't leave a lot of room for mental and physical health.
Murphy went on to work for a few years in health and nutrition, before setting up Zevo in 2017 to bring wellness services into the workplace. 
The company employs about 37 people and had a turnover of €1.9 million last year. It's currently growing its operations in Britain and looking at further overseas expansion. 
As part of our weekly tools of the trade series, Fora spoke to Murphy about managing stress with exercise and the importance of keeping an eye on the big picture. 
Here's what he had to say:
What is the most important skill you have learned?
To sometimes sit back and think about overall strategy. You can work on the business or in the business. In the business you're day-to-day operational, you don't really see anything else. 
Working on the business you're looking at strategy, creating a vision, looking at where clients are happy, where we've fallen down and where we can improve. 
How do you judge success?
I think Bob Dylan said: "A man is a success if he gets up in the morning and gets to bed at night, and in between he does what he wants to do."
How do you deal with stress?
Exercise is number one for me – whether that's boxing, weightlifting, running or swimming – to deal with stress. I practice mindfulness, I don't sit in a chair to practice it, I build it into my everyday life.
I try to get myself out of the office a bit more these days. We have a gym across the road, so that's good for exercise – but it's also good for thinking. When you're away from your laptop you tend to become more creative. 
What's the most important part of your daily routine?
Sleep, I'm not one of these business people who has (only) four hours of sleep a night. I like my eight hours – if I could have 10 I would. If I didn't have a good night's sleep, I wouldn't be able to function that well.
Thankfully I have a good routine that helps me chill out. I put screen time on my phone, after 9 o'clock I get reminders. 
How do you spot when something isn't working? How long do you give it before changing?
If it didn't work I'd probably give it about five minutes. To spot things that aren't working you have to put yourself outside your normal (routine) and take an overview of your day-to-day operations.
If something is not quite right, there's a skill set missing, or there's a gap, then I would act on it immediately. We are a company where we do things pretty fast and there's no real red tape. 
How do you manage your time?
Having the right team around (me) really helps. I put trust in them to carry out tasks that I would have previously done. I use project management tools to help us prioritise what needs to get done as soon as possible.  
What tool could you not do without?
We use a project management tool called Asana. It makes people more efficient in work and everyone can get assigned tasks in their preferred skill set. It makes everyone more clear in their role and what things they have to do this week.
It also gives me an overview of where things need to be worked on more efficiently or tasks that are doing better than others. 
What work relationship matters the most to you?
Our well-being director, Davina. She's been with me from the concept stage of Zevo Health. She manages the day-to-day side of things – the health coaching, the programme design – and she's good to bounce things off as well.
What past business decision would you change?
On the technology front, I started developing a web-based platform and now we have employee wellness (mobile) applications. The web-based platform didn't get as much engagement as I'd like, people weren't going to open their laptop at night time and listen to meditations.
Now we have an app-based system and it makes a lot more sense. I'd probably start the other way around.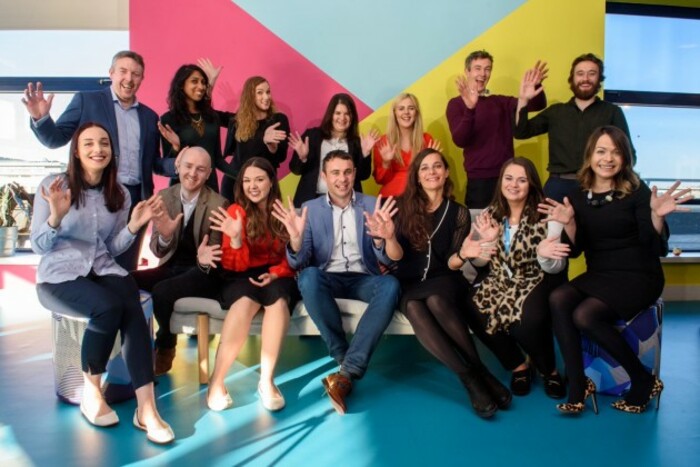 Source: Zevo Health
How would you describe your management style?
Because we're a well being company, we have to practice what we preach. I try to create a good, fun relaxed environment and try to be easy going.
I'm not a micro-manager. I try to give people as much opportunity and scope as I can to really progress in their career and to communicate with them as effectively as possible. 
Why are you running the company?
I really am passionate about making sure that people are as healthy as they can be. Initially I was in the construction industry and found that it wasn't the healthiest industry to be in at the time.
There wasn't much emphasis on mental health and physical health. Thankfully that's changing in Ireland. 
What differentiates your company from the competition?
The people, it's quite unique in that they're full time with us. They're not consulting or we don't contract them out; they're multicultural. 
(Our people) come from different workforces and cultures so they understand the business very well.
Another unique factor is our technology. There's nine engineers working full time on our technology. The data side of it and the research side of it, everything relates back to science.
Get our Daily Briefing with the morning's most important headlines for innovative Irish businesses.