'I tested my first health supplement on my family – nobody died so we said we'd keep going'
As part of our How My Business Works series, we profile Revive Active.
WHEN THE RECESSION hit, Dáithi O'Connor decided to rethink his career in finance and ended up going down a very different route – starting his own supplements business.
But the Galway man says this wasn't a big change for him because he had always been interested in working and having his own company.
"I was the youngest of six boys – we had some land and a pub, so growing up I baled hay and pulled pints. Working was always something we did," he tells Fora.
After school, O'Connor went into finance, spending most of his career in banking before setting up his own financial services company, DC Atlantic, in 2005.
He says that the business was successful for the first few years, but then the recession came and "things changed quite dramatically".
"Business was still good, but we were looking at a different climate in Ireland. Cash was being sucked out of the economy and I didn't want to get involved in the whole fallout and misery that was going on. I really wanted to do something different," he says.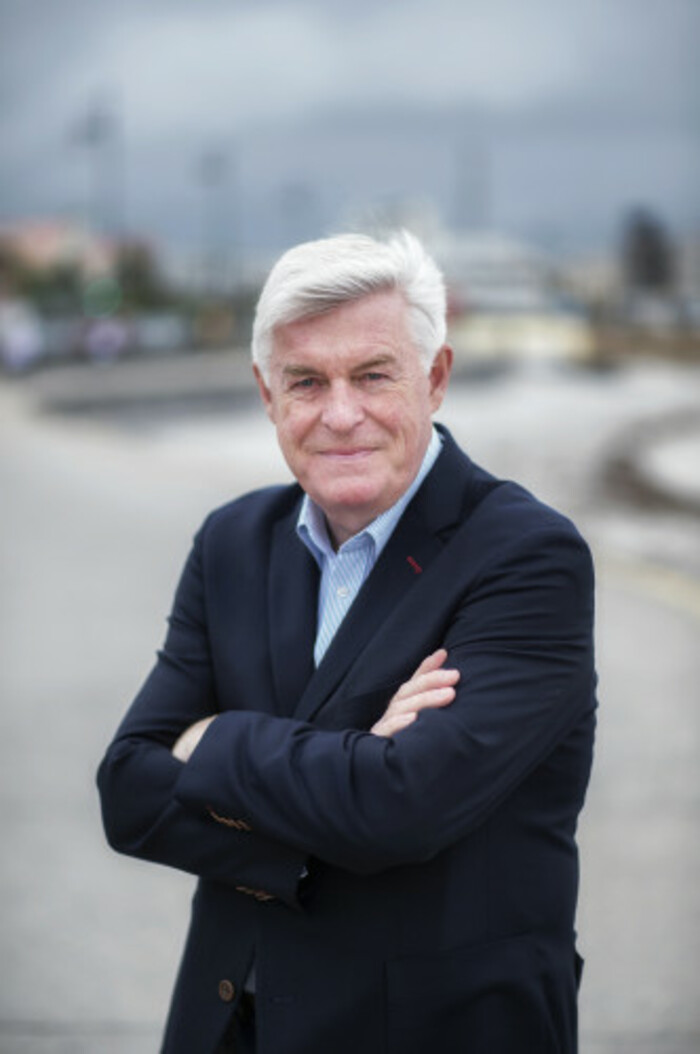 Source: Michael Dillon
O'Connor was keeping his eye out for a new business opportunity when an idea came out of the blue.
"One day a customer of mine came in and gave me a vitamin supplement he got in the US. His words were, 'Take that and it'll change your life.' And it actually did.
"It was different to anything I'd seen here. Something clicked with me and I thought if I can make something like this I know an awful lot of people that would buy it."
After researching the market, O'Connor says that he saw lots of vitamin and supplement products on sale with various health claims – but he wanted to find a way to combine them all into one product.
Starting out
In 2011, O'Connor founded Revive Active – a vitamin supplements business based in Galway.
The first hurdle was developing the product. Without a background in health or nutrition, O'Connor enlisted the help of a consultant from the Galway Clinic and researchers in molecular medicine and sports nutrition.
They came up with a powder-based vitamin supplement that would be soluble in water and contain natural ingredients. O'Connor then brought the concept to ABC Nutrition in Clare to be manufactured.
"I went to meet their MD on Christmas Eve 2010. I drove down to Ennis in the snow and collected the first samples for our new product. I tried it out on my family – the results were good and nobody died so we said we'd keep going," he jokes.
After making a few tweaks to the product, the next challenge for O'Connor was finding retailers to stock it in the middle of an economic downturn.
"We were going into pharmacies and health food stores with a brand new product in the middle of the worst recession – where every news bulletin was depressing – and we were asking them to pay us up front for this product."
"We didn't convince everybody but gradually people starting coming on board."
With no marketing budget, he says that growth was slow at the start and was initially driven by word of mouth.
Then Revive Active hit a major milestone by securing a nationwide contract with Lloyds Pharmacy.
"At the start we were strong in Galway and the west. We got into two Lloyds stores – in Claremorris and Roxboro," O'Connor says.
"Goretti Brady, who was Lloyds managing director, saw the product in the Limerick store and decided to stock it in more than 100 pharmacies across the country.
"That gave us a foothold in Dublin and attracted the attention of all the big pharmacy chains in the capital."
Expansion
Revive Active is now sold in more than 1,000 pharmacies and health food stores across Ireland and around 50 outlets in London.
The company has a team of 22 staff and has expanded into a portfolio of six supplement products.
Four of these products are formulated by the company in Ireland – including the original Revive Active, a supplement for cognitive function, a joint complex and a beauty complex. The other two – Krill Oil and Ubiquinol CoQ10 – are imported.
Even though the range has continued to grow, O'Connor says that the original Revive Active, which costs €59.95 for a box of 30 sachets, is still his biggest seller.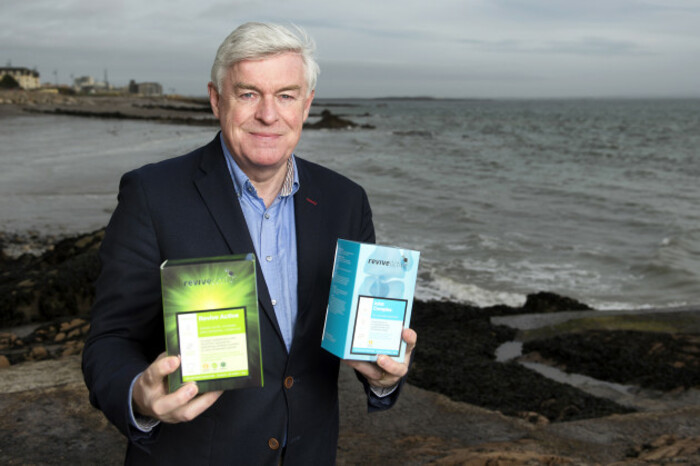 Source: Michael Dillon
According to O'Connor, the company posted sales of €4 million in 2017, up from €2.8 million the previous year, and is aiming to hit €5.3 million this year.
Revive Active's 2017 accounts show that it delivered a profit of over €257,100 last year, pushing accumulated profits past the €500,000 mark.
O'Connor admits that it took a lot of work to get to this point and funding was a major challenge at the start.
"Cash flow was horrendous. I didn't take wages for the first 18 months and I used to come in at the weekends to keep things going," he says.
"We badly needed money so I started shaking trees to see if I could get any. But at that time anyone who had money had it hidden in a biscuit tin under the bed – they weren't going to part with it."
O'Connor says the company gradually started getting small investments, but with the help of Enterprise Ireland and the Employment and Investment Incentive scheme, he eventually managed to raise €750,000.
"It's like having your foot on the accelerator and the brake at the same time, because the faster you grow the more you need to do in production, but we were given limited credit by our producers because we were a new company.
"But I was going to do everything in my power to make sure that this would work – whatever needed to be done. Some people think they can just set up and put 'MD' on their business card, but nothing comes easy in business."
Looking ahead
The Revive Active range may have expanded over the last few years but O'Connor says that he's "not finished at all".
The company is now focused on developing products targeted at different age groups and has just launched Junior Revive and Teen Revive.
[embed id="embed_3"]
It is also working on a supplement aimed at 20 to 35 year olds, which O'Connor describes as a "niche area that's being neglected".
As well as Ireland and the UK, the company exports products to mainland Europe and is launching a new multilingual website in the coming weeks to help grow sales across the continent.
Further down the line, the company is looking at China as a potential growth market, but for now O'Connor says he is at an "advanced stage" of launching in the US, with plans to be selling online next year.
Although he stresses that Ireland is the company's base – "we have two arms around Ireland and we're going to mind it" – he says that breaking into the US market would be a major step for the business.
"I think the US would be a huge market for us and it could take over to a certain extent. I still have my risk hat on, but I would be very confident about it."
Looking back on the challenges that he has faced over the past seven years, O'Connor says that he's now at an "extremely exciting" part in the company's development.
"When we broke the million in sales it was a great achievement. When we got into 1,000 shops that was great. But seeing where we are now is extremely gratifying because we had our sceptics along the way.
"At the beginning it was like spinning plates, trying to keep it all going. I was doing marketing, finance, sales, even packaging myself. But now I think we're on the right track."
This article is part of our weekly series examining the nuts and bolts of businesses. If you would like to see your company featured please email news@fora.ie.
Sign up to our newsletter to receive a regular digest of Fora's top articles delivered to your inbox.