Retail reps have rubbished claims they're 'obliged' to clamp down on the misuse of e-scooters
Transport Minister Shane Ross said stores must inform consumers of the vehicles' legal status.
A GROUP REPRESENTING Irish retailers has rubbished Transport Minister Shane Ross's warning that store owners must tell customers that electric scooters are illegal to use on public roads.
The minister said today that retailers that sell the vehicles are "obliged" to inform customers that the use of so-called 'powered personal transporters' – machines like e-scooters and segways – is not legal on public roads and thoroughfares.
He said actual enforcement of the current legislation is a matter for An Garda Síochána.
Chief executive of Retail Excellence, David Fitzsimons, described Ross's comments as "nonsense" and said the onus is not on retailers to inform customers on how to use such vehicles. He likened the purchase of an e-scooter to other modes of transport.
"People go in and buy quad bikes, motorbikes and cars and the sales rep will sell it to them and won't give them a demonstration of the rules of the road," Fitzsimons said.
"The customers are buying the product and using the product and it's not for the retailer to tell them how to use it … it's up to the customers to use the product responsibly."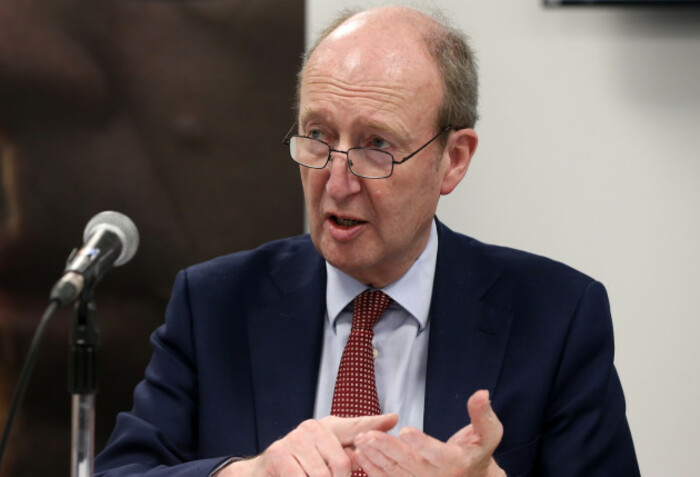 Source: Sam Boal
Minister Ross announced the opening of a public consultation on powered personal transporters until 1 November. He said that until this process is completed, such vehicles are illegal for use on public roads.
Ross said e-scooters are defined as "mechanically propelled vehicles" and must be covered by insurance, have motor tax and the driver must be licensed if they're used in public places.
He said that according to the Road Traffic Act, e-scooters and similar vehicles "must be covered by insurance, have motor tax and the driver appropriately licensed to operate them".
"Due to the nature of these vehicles, under existing road traffic law they are only suitable for use on private property, "Ross said.
In a recent report, the Road Safety Authority suggested training schemes, licences and helmets should all be considered if electric scooters are to be properly legalised in Ireland.
Get our Daily Briefing with the morning's most important headlines for innovative Irish businesses.