Cityjet's takeover of Stobart Air is off – but both parties claim to have pulled the plug
Dublin-based CityJet had been tipped to complete the deal before the end of 2016.
CITYJET'S PLANNED TAKEOVER of Stobart Air has been called off at the eleventh hour – but neither side can seemingly agree on who pulled the plug.
In separate statements released today, both CityJet and the Stobart Group claimed to have called a halt to talks about the takeover for different reasons.
Stobart Air, which oversees the Irish regional network of flights operated by Aer Lingus, said it rejected the deal after a board-level review of the acquisition came to the conclusion that the agreement with CityJet was "not in the commercial interest of the group".
However, Dublin-based airline CityJet said that it had informed the Stobart Group this morning that it had decided to withdraw from negotiations to buy the company after the group missed the deadline for the completion of the deal.
Source: Victoria Jones
The potential acquisition was flagged earlier this year and it was widely expected to be completed before the end of 2016.
In what appeared to be a cleaning-up operation ahead of a possible sale, Stobart Group, which already owned 45% of Stobart Air, bought out Invesco's 33% stake in October. Aer Lingus still owns the remainder of Stobart Air.
Different paths
A statement from the Stobart Group said that the company has decided to focus on developing its services out of London Southend Airport (LSA) in partnership with UK airline Flybe instead of agreeing to the takeover by CityJet.
It also revealed the addition of 18 new destinations from LSA that will be operated by Stobart Air under a franchise agreement with Flybe. The new routes will be up and running by next summer.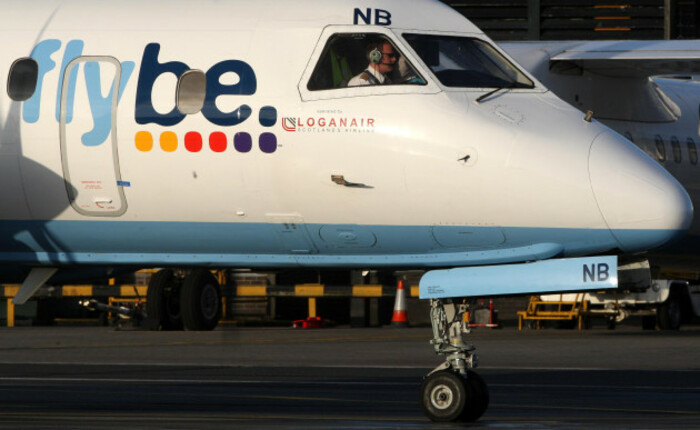 Source: PA Archive/PA Images
However, the announcement from the Stobart Group was followed by a later release from CityJet, which claimed the negotiations had become too drawn out to continue.
CityJet chief executive Pat Byrne said: "In my experience, most significant corporate transactions have a certain life and, if completion is not reached within that window, the dynamics shift and people tend to move on.
"The process became protracted over several months and, in the circumstances, we presented Stobart with a deadline for completion. The deadline lapsed this morning and, consequently, we have withdrawn from the process. It is unfortunate that it has not been possible to reach agreement with Stobart."
CityJet was bought earlier this year from German firm Intro Aviation by a group of investors led by Byrne.
Speaking to Fora last month, Byrne, who is the original founder of the company, said the company wants to become one of the largest 'wet-lease' carriers in Europe. Wet leasing is term used to describe when an airline provides aircraft and crew to another carrier.
read more on