'Catering isn't a bed of roses. There's a lot of swearing and sometimes pans are thrown at you'
After growing up in France, Sheena Dignam came back to Ireland to set up two businesses.
WHEN I FIRST moved to Galway, people said I'd leave within a year because it's dead in the winter. But here I am, several years later with two businesses in the west under my belt.
I spent my early years growing up in Wicklow and then moved to France with my family when I was seven years old.
My parents didn't have any grand plan to stay there. They wanted to go for two years, then go to Spain and then Italy, but they just fell in love with France and have been there 25 years now.
They made home in the Loire Valley, two hours south of Paris right in the heart of all the castles and an amazing white wine country.
When we first moved over to France, I remember my dad was away a lot. So my mum spent three months on her own over there and tried to get us into schools.
I remember being in school, in a small French town of 350 villagers, having no idea how to speak French and just going with it. Maybe my mum has different memories, but I just recall it being amazing and great fun.
I don't remember much about life before France. There are little flashes of growing up in Wicklow and going to school, but it's all very vague.
Growing up in the 1980s in Ireland though, I can't remember food exciting me, but that all changed when I moved. I think my whole passion for food spun out of living in that region of France.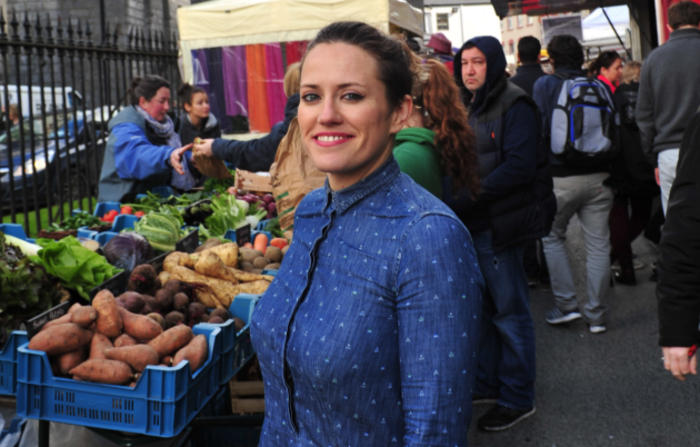 Source: Galway Food Tours
Culinary life
In secondary school, when I was 16, I had the chance to start specialising in a field, and that's when I decided to train in culinary arts.
On the first year you do it, they get you working in a kitchen or front of house to give you a real taste for the line of work – I just fell in love with the energy of the kitchen environment.
But it's tough as well – the catering world isn't a bed of roses. There is a lot of swearing and sometimes a bit of physical carry-on like pans being thrown at you.
There can be a lot of egos in French kitchens, but that didn't bother me. It was part and parcel of the way the old-school chefs worked, and you just had to get on with it.
I spent six years working in France and then finished my course. Even though the hours were long, I never felt the work took a toll on me, but that's because I love it. You have to love the food industry to work in it.
After I finished my training, I decided I'd like to move to Ireland. I felt Irish, but I didn't know what it was like to live here because I didn't have many memories.
So I moved back to work and was speaking with a French accent and sometimes my friends say I still speak with the accent.
Especially when I'm trying to express myself, I throw in words like "viola" a lot. My other half is French, so I suppose that's probably where the French flair still comes from.
Moving to Ireland
At the time I came to Dublin, the Celtic Tiger was in full swing, so it was a very interesting time to be in food – there were a lot of restaurants opening and opportunities to be had.
I got work as a manager with Patrick Guilbaud, who had opened a new restaurant called Venue, which has now closed.
That was 2005, and then in 2009 I started working in this chocolate shop called Cocoa Atelier, which unfortunately closed a few weeks ago.
I helped start that off from scratch, which was really interesting because I was looking after everything from the packaging to shop layout to range of chocolates.
When the shop was up and running, there were food tours run by Evelyn Coyle from Fab Food Trails – the forefather of food tours – that would come into the shop.
Evelyn would come in, and she would get her group to try macaroons or chocolates and I thought the idea was fantastic and thought I'd love to do something similar.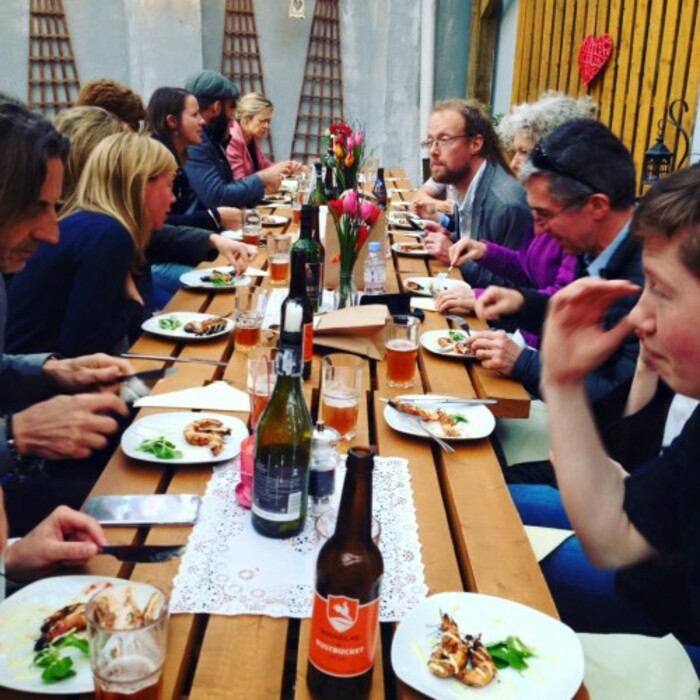 Source: Galway Food Tours
A change
Around 2012 I started to get a little bit bored of Dublin – I just wasn't feeling the buzz any more.
I knew I would either move somewhere else in Ireland or move home to France – in the end, I chose Galway even though I didn't know anyone.
Not knowing anyone was great actually, it meant I could focus on doing what I really wanted and there were no distractions of going out – I found in Dublin there was always a party or somebody to see.
That was the height of the recession, which wasn't the best time for getting a job in hospitality.
I was walking from door to door, dropping in CVs and asking for work in places I would never think of working like pubs and nightclubs.
I had been the manager of a nice restaurant, but there I was starting from scratch again and just needed a job. But I managed to get work with Jess and Dave in a Galway restaurant called Kai, and that was fantastic.
Then a year after I moved to Galway, I set up Merveilles D'Irlande – a tourism business that brings over tourists from France to stay on the west coast for seven days, meet Irish producers and sample life over here.
It's for those who want to immerse themselves fully. I bring them out on private lakes fishing, and they get to meet a local fisherman who makes whiskey as well.
So I started that and also began compiling a personalised guidebook for people, which took a lot of time.
While I was doing that, I was slowly going crazy and I thought Galway has everything for a food tour and I couldn't work out why it wasn't already being done.
So I started by doing my first food tour four years ago, and it has been going ever since then.
Growing the business
The food tours were growing organically and then I started doing something similar outside Galway with Connemara Pub Tours.
But the business in Galway needed the same attention as well, so a friend who I worked with in Kai, Gosia Letowska, has now joined me in the food tours business.
It's been a big month for us actually since we just moved into our new office off Shop Street in the centre of Galway.
That's been a huge step for us as a business because we couldn't keep working out of my kitchen – you need to have a work environment.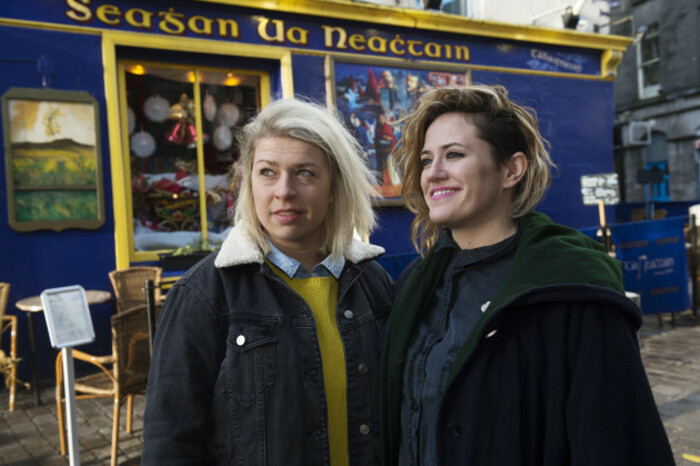 Source: Andrew Downes/XPOSURE
We've had a good run of late but, being honest, there have been some bad days in the business. People see the exposure we're getting, but what they mightn't see is that financially it's a struggle.
There are days I'm worrying about next month, and then a few bookings will come in and I'm grand again.
There are always those periods of doubt in small business though. I've had that from the beginning and I'm not sure if it will go away. But I think it's not the worst because it pushes you to keep working.
I used to think that once we were in the Lonely Planet guide we would be set for life, but that's not true. There's always another piece of validation you're looking for.
The business is sustainable but I still work in a restaurant one day a week. It means I don't get much time off because you're always on.
One day though, hopefully next year, I think I'll be able to focus solely on Galway Food Tours.
Sheena Dignam is the owner of Galway Food Tours and Merveilles D'Irlande. This piece was written in conversation with Killian Woods as part of a series on unlikely entrepreneurs.
Sign up to our newsletter to receive a regular digest of Fora's top articles delivered to your inbox.