'It's easy on social media to look successful. I was all smiles online but a mess inside'
After managing hotels in the Middle East, Shane Ryan came back to Ireland to launch a healthy food startup.
HOSPITALITY HAS BEEN my game since I was a very young. I was about 14 when I started working in restaurants, hotels and bars, and that work turned into my passion.
I was fascinated by the industry, and after school I went to Shannon College of Hotel Management. It's a tiny hotel school down in Co Clare, but I can't emphasise enough how influential it was on my life.
I wanted to see the world, basically, and I saw Shannon as my ticket out of Ireland. I ended up working in some of the world's top hotels in seven different countries by the time I was 23.
The course was zero tolerance from day one. Every day we wore uniforms and had inspections at 8.30am to make sure we were up to scratch. They checked your fingernails, whether your tie was in a perfect Windsor knot and your shoes were shined.
It wasn't the standard college experience for a bunch of obnoxious 18-year-olds. All my friends were in other universities barely turning up for class, while we were doing 40-hour weeks.
Looking back now, we all acknowledge that it's a really good grounding in business, professionalism, how to present ourselves and deal with people. That is something you can take into any situation in life.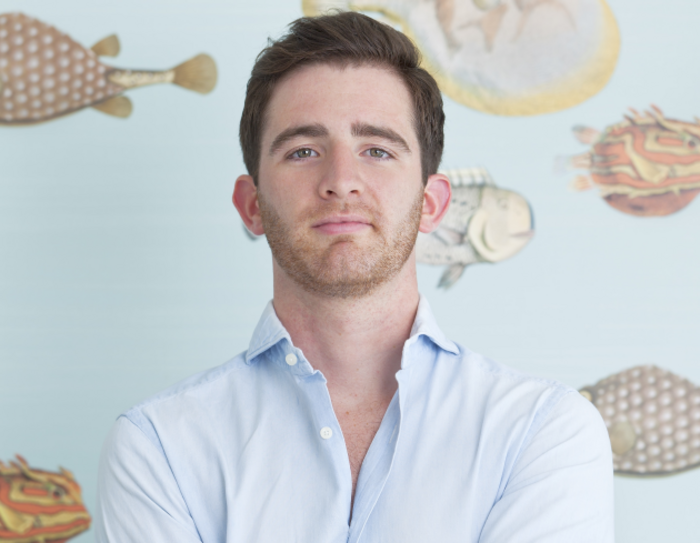 Dream job
I moved to Abu Dhabi from China in 2013 to help open up the St Regis Abu Dhabi Hotel, and I was the youngest member of the management team.
For me it was the dream job, and I couldn't believe I landed the role. I thought, "This is it, I'm set up for life now. I'm going to be a general manager in six years' time."
But during that year, something in me kind of changed. I was stressed, anxious, putting lots of pressure on myself and working up to 80 hours a week. I had a bit of imposter syndrome, because I really didn't feel like I should have been part of that team.
I lost a lot of who I was during that year. I became irritable and moody and didn't really like myself.
I don't want to put any blame on anyone I was working with. We were all in a very difficult position and had to achieve massive targets.
I was at breaking point and one night I had a call with my dad. I admitted how I was feeling, but he already knew I wasn't my usual self.
We both acknowledged I was in a bit of a rut, and after that chat he sent me a follow-up email the next morning. It was a list of bullet points, an action plan for getting me back on track.
Healthy food 
At the top of that list was eating healthy. It's hard to imagine, but in hospitality it's so easy to go from one end of the day to another without eating a single meal.
This was a seven-star luxury hotel, and there was tonnes of incredible food, but I still wasn't eating properly.
So I prioritised fixing that and preparing fresh food at home to bring into work. It had an instant effect, and I started to feel better – other people even started to notice.
That, coupled with making sure I was sleeping enough, exercising and getting time to see my friends helped me get my head right. But, even though I was feeling better, I realised that hospitality wasn't going to be conducive to me living a good life.
It still took a few months for me to actually leave my job. I had dreamed about working in this industry my whole life, and to get to the top level had been my goal since I was a teenager.
I also felt like I had no qualifications to do anything else, but I knew I had to change. That's when the idea of starting up something for myself came along. If I'm going to work 80 hours a week, I want to have the reward at the end of the day.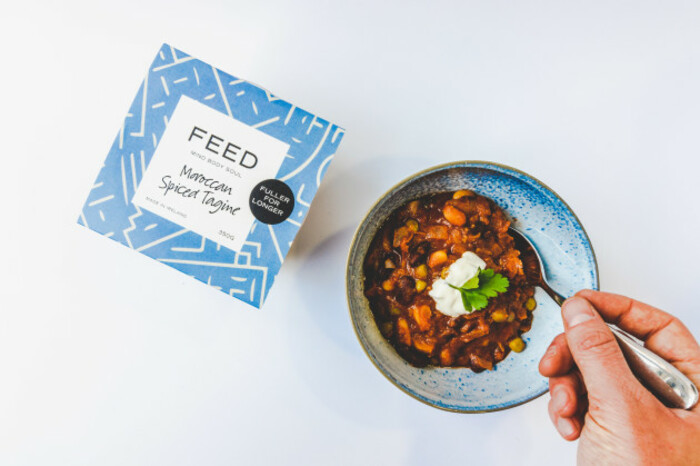 Source: Sam McAllister
My own business
Starting a business wasn't a new idea to me. I wanted to do it from a young age, but I figured I would open my own hotel, not a healthy food startup like Feed.
When I was about 10, I forced my cousins to sit down and create business plans for opening hotels. It's not normal, but it's what I was into.
There was no way my parents would let me quit my job and move home if I didn't have a plan though.
Before I left the Middle East they made me write them a plan for my business idea – just to prove to them I've thought this through. Then they approved my temporary move back under their roof.
In the end, it was my own experience with eating healthy that got me thinking about my own food startup. My original idea was to come home and open a tiny, healthy fast-food restaurant. This leads me to my first big mistake.
When you're in college, you are taught that business plans are absolutely everything. I thought I needed a shiny business plan and didn't want to approach landlords without having a really solid plan to back it up – I was afraid of being laughed out the door.
I spent nine months writing a business plan – which is lunacy. By the time I had finished writing it, the economy had picked up and every Tom, Dick and Harry was opening a healthy restaurant.
I wasn't the first to market anymore and I was devastated – so I went back to the drawing board.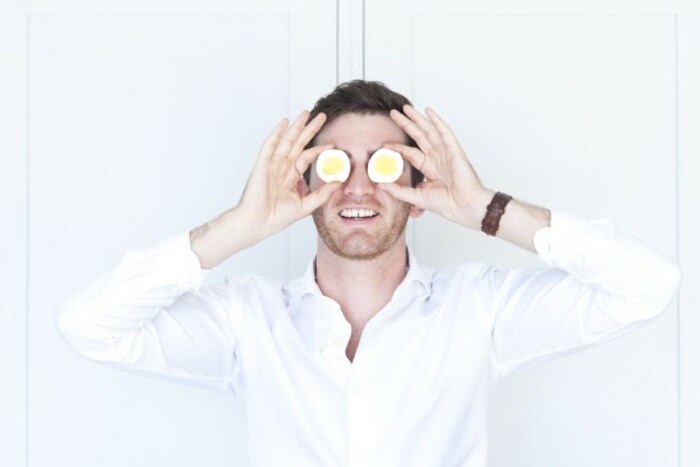 Square one
I ended up enrolling in a postgraduate course in UCD focused on entrepreneurship, because I thought it would help me execute my plan. And it really helped me approach things in a more creative way.
It taught me that I didn't need a brick-and-mortar store and that's where my concept for Feed 2.0 – a restaurant in the cloud – came from.
I made healthy lunchboxes that customers could order online and I would deliver them on my bike. The business looked great and got a load of press, but in reality it was a disaster.
Firstly, I'm not a cook, so it was a challenge to come up with new recipes. Then I was spending all my time in operations.
I would get up at 4am, pick up ingredients in Smithfield market, cycle to my kitchen in Drumcondra, make the food and be on my bike by 10am.
I would deliver my last lunchbox by 1pm and then head back to prepare for the next day. By the time I was finished I had no time to develop the partnerships I knew I needed to grow.
Some days two or three orders would come in, and at other times there were no orders. It was heartbreaking just sitting there waiting for nothing to come through.
I had no person to share the low points with and bounce ideas off. That was my second biggest mistake, not having a co-founder.
The lack of success in Feed 2.0 really took its toll on me. It's very easy on social media to look successful when you're sharing newspaper articles – and I was all smiles. But inside I was a bloody mess.
The business was hemorrhaging money, and I knew it wasn't going to go anywhere.
Source: Sam McAllister
Tipping point
It all came to a head in April 2016. I'll never forget it. I dragged myself to the gym one afternoon and I was working out alone in the studio when I just erupted into uncontrollable tears.
I was taken aback because I couldn't stop, and I didn't even know why I was crying.
I knew at that point I needed to get some help. I was really embarrassed and felt like a massive failure. I had very publicly launched a business, and I didn't want to face anyone.
I went home to my parents and told them the situation and they said, "Drop it. No business is worth it. No business is ever worth you driving yourself into the ground." So I packed it in.
I was lucky I could do that. I had a small loan from my parents but had no kids, debts or a mortgage. The people I really respect are people who do it with those pressures.
Right track
I took some time out and moved back home for the second time. My real focus was getting myself back on track, while quietly thinking of a better way to do this business.
I started doing a lot of research and did a rough concept of a healthy food product I could sell via retail, which was a range of plant-based meal pots.
I've outsourced the production to someone who knows what they're doing, and that has freed me up to grow the business with the aim of becoming an international company.
The business was launched in May of this year, almost a year since the tears in the gym. We're in 22 SuperValu stores and from September will be in three other major retailers.
I feel it's proof we're now on the right track.
Shane Ryan is the founder of Feed. This article was written in conversation with Killian Woods as part of a series on unlikely entrepreneurs.
If you want to share your opinion, advice or story, email opinion@fora.ie.