'It took me 300 recipes to get it right – I've broken a few ice cream machines along the way'
When he got bored of his job, Niall Moloney decided to quit to develop a range of frozen yogurts.
I WAS ALWAYS interested in nutrition as a teenager and loved to play around with different recipes.
Originally I didn't want to work in the food industry, I wanted to do medicine – although I didn't end up doing the right subjects in school to go down that path.
I figured dietetics could be a way to hit two birds with one stone. It's an interesting degree in that you can do some nutrition but also have some crossover with medicine.
In that line of work you would often be dealing with people who have diabetes, acute renal failure or cancer.
So I started off doing food science in Limerick, then moved over to London to do a degree in dietetics. After I qualified, I did a masters in sport and exercise nutrition.
Following college, I started working for Aramark catering in Ireland, but at the same time I did some private work for the likes of Connacht Rugby.
I worked with a lot of the academy guys and I would say to them, "You're not meeting your protein requirements".
They would say back to me, "Look Niall, if come to us with another chicken breast I swear to God I will slap over the face with it". So I was trying to come up with alternative options for these guys.
Like everyone, I've always had a love for ice cream. I figured if I could make something that tasted good and had a great nutritional profile, it would solve my problem.
Basically I went out and bought an ice cream machine and just started messing around with recipes. About 300 recipes later, I created the base of what I have today with Pow-Cow.
I've broken a few ice cream machines along the way. But all that work formed the basis of what we have today – a high-protein, reduced-sugar frozen yogurt.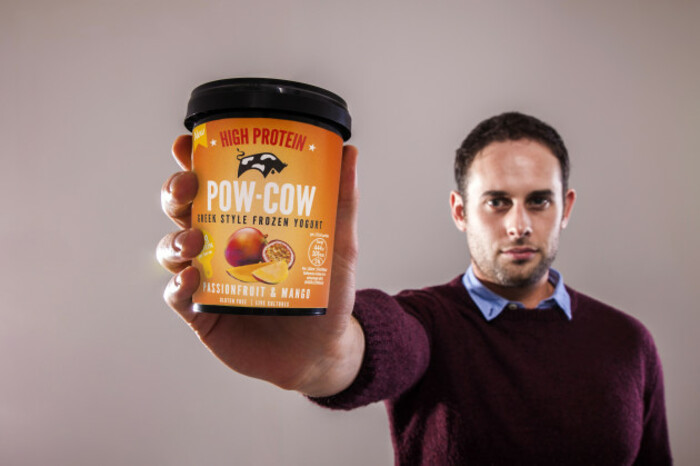 Source: lilly
Starting out
Before I launched my own business, I worked for a few big companies in the food space.
I was with Aramark for two and a half years and then moved to Nutricia, a division of Danone. In that particular job, I was territory sales manager for Leinster, which was its largest region.
I enjoyed the role, but as I got more experience I found I was getting quite bored. I was always looking for something new.
At the same time, I was always doing the sports nutrition in a private capacity, and I wanted something that had more flexibility in the role.
Coincidentally, I had been off work for six weeks with a bad back, and I ended up using that time to concentrate on making different recipes.
I handed out the recipes to friends, family and some clients, and somebody advised me to approach my Local Enterprise Office to see if I could make this into a business. That's how it all started.
I got excited at the idea of earning a living from selling the frozen yogurt I had developed. So I started to look into more supports out there, which resulted in me going for an interview for the New Frontiers programme with Enterprise Ireland.
They gave me a place which came with funding. That came in January 2016, and I thought it seemed like a really good time to leave my job and really give this a go.
There was a lot of pressure in my job in Nutricia, and I felt I had learned as much as I could have from it – there wasn't much scope for progression.
And I figured I would be fairly secure for six months, so even if it didn't work out I would come out the other side having learned bucketloads.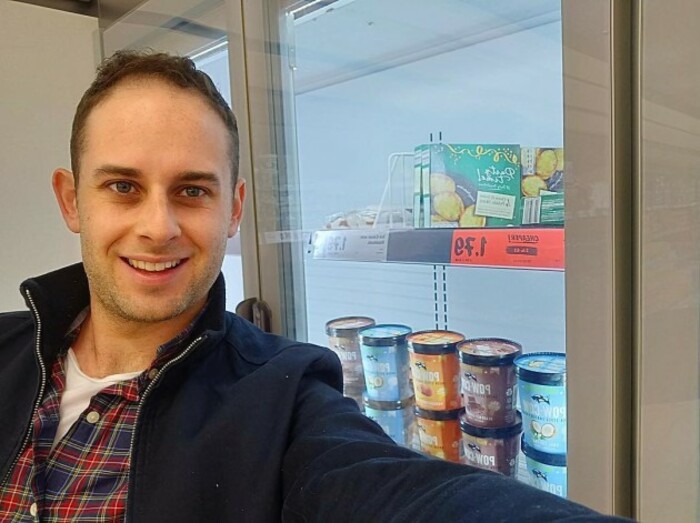 Source: Pow-Cow
Supermarket listings
I finished the New Frontiers programme and we launched with SuperValu through the Food Academy programme at the same time with a minimum viable product.
That was June 2016 and it was only 15 stores, but we just wanted a chance to gauge if there was really a market there. We did some tastings and got some useful feedback from consumers that helped us tweak the product.
People would ask me if it could be a little bit softer, or tell me that something would be a good flavour to do. From there we went back to the drawing board and got some support from Bord Bia.
We wanted to reformulate the recipe based on the feedback and relaunch onto the market, which we did in June 2017. But there was a lot of research and development in between.
We partnered with some food technologists to help reformulate the recipes at scale. It was a long process refining quantities of ingredients, making minor adjustments here and there.
You end up going through hundreds of iterations of the same product, so settling on the perfect recipe is tough. But these food scientists have a good food palate and understanding of what's works in the market.
There are moments where I woke up and thought, what the hell am I doing? But you get some big wins that keep you going, like signing new contracts to move into new stores.
After tweaking the products, we launched into 50 SuperValu stores and then in September 2017 we got onto Lidl's 'kickstarter programme'. That gave us the chance to move into 154 of their stores on a promotion basis.
They picked 30 Irish suppliers and we ended up selling about 90% of our stock in the first five days of trading. After that, Lidl actually decided to offer us a permanent listing in all of its Irish and Northern Irish stores, so about 200 in total.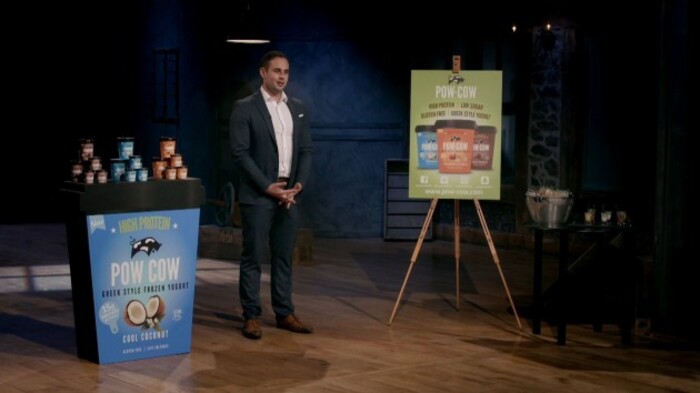 Source: RTÉ
What I learned
I would say to anyone interesting in starting a food business, look at the idea you've got holistically.
Look at how easy it can be made, how easy it can be got to the consumer, the distribution channels you'll need to deliver it and also really ask yourself if it's what the consumer wants.
[embed id="embed_2"]
For us, we're making a frozen product that has to be kept frozen all the time and delivered frozen. Not every shop has a freezer, and it can't be left sitting in a box in the back of a van during a traffic jam.
So look at the whole process and consider how you can get that to market. There are those days when you have problems with logistics and you're trying to get a pallet of product from here to there in time.
That's the sort of stuff that can cause you stress. We make frozen yogurt, so there's no margin for error when it come to logistics. Otherwise the product will melt.
As a young startup, you will also get a lot of people saying no. You need to be able to take those on the chin. Initially that would really have put me down, but I've learned to distance myself emotionally from the feedback and keep a rational head.
It's hard to do, but you need to do that to work out if it's constructive feedback or somebody at a tasting who is having a bad day who wants you to have a bad day.
When I think about lessons I've learned, I'd say budgeting time is the biggest. It will always take double the amount of time you think to do something in business. One of the big things for us was trying to find a manufacturing partner.
When I initially started in 2016, I was producing it myself from a small factory in the midlands, delivering myself, doing invoices and tastings, and then going back to the factory and repeating it all over again.
That really wasn't scalable. When we worked with Bord Bia and reformulated the recipe, we really struggled to find someone who would take a chance on us.
Again, it's a case of getting an awful lot of people saying no before you get a yes. So I spent the guts of 10 months trying to find somebody who would take a chance on us and have the expertise to make it.
That was a real blow and delayed us for about a year. It was a real tough challenge to get over, but now we found a fantastic partner that has huge capacity, which allows us to grow.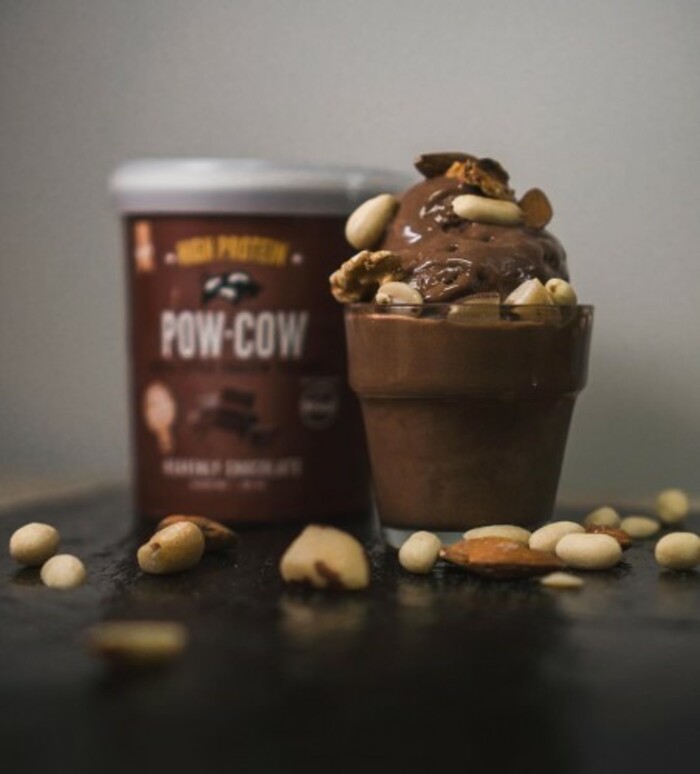 Source: Pow-Cow
Next steps
Our aim is to continue to grow in the Irish market and I recently took on another employee, Niall Mahon, who will focus on driving sales into the UK.
Any other opportunities to expand, for example into certain pockets of Europe or the Middle East, we would consider.
But the key market we would like to crack is the US. I did the SOSV Food-X accelerator in the US recently and got a lot of introductions to investors and retailers over there.
Since then, we've had a commitment from one retailer in the US already and a number of others also said they are very interested in taking our products.
So my plan is to base myself out of the States for the next few months so we can try to really crack this New York area and north-east market.
Niall Moloney is the founder of Pow-Cow. This piece was written in conversation with Killian Woods as part of a series on unlikely entrepreneurs.
Sign up to our newsletter to receive a regular digest of Fora's top articles delivered to your inbox.