'I shed a few tears that first weekend. We thought it'd be quiet but the restaurant was rammed'
Natalie McCambridge talks about coming home to run the her family's business in the heart of Galway.
WHEN YOUR FAMILY owns a business like a food store, you tend to grow up immersed in it – that's my experience anyway.
I have lots of childhood memories of being in and around our main store on Shop Street. One of the first things I remember is a lovely lady called Mary Tierney.
She used to sit me up on the desk while she was working and would chat away to me while my mother was in shopping. Now the tables have turned and she's the customer who comes in every Saturday and I chat away to her while I'm working.
The other memory that sticks out is St Patrick's Day when the shop was always closed. But that meant we were allowed to come in and pick our Easter Egg – always a very important day in the calendar.
In my teens I started working in here and my first job was filling cartons of cream from a gallon tub – I don't think I was paid for that though.
I also had to bunch and top scallions and I definitely didn't like that one. It was a much smellier job and I think I demanded pay for that.
Like the rest of my siblings, I worked my way up and got onto the tills and then into the office, so we got great experience across all parts of the business.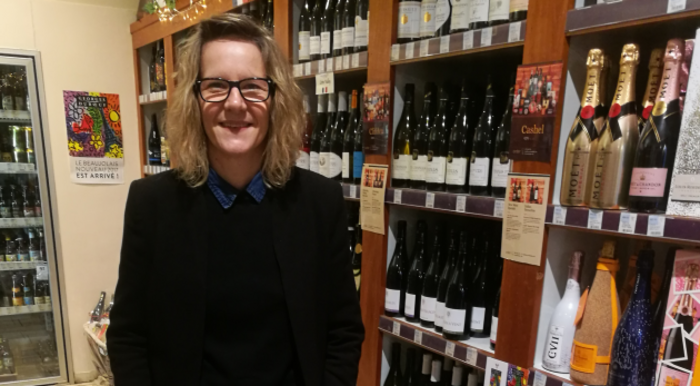 Source: McCambridge's
Finding a career
I suppose I was lucky that there was always work here for me. I probably didn't appreciate that at the time, but looking back it was great.
Basically I had no idea what I wanted to do – whether I wanted to have a go at the family business or something else.
So I left and worked in TV on Ros Na Rún – the soap opera on TG4. I was in the art department on the studio looking after props.
Needless to say, it's very different to what I'm doing now, but it taught me a lot of different creative skills which became very useful in designing the shop layout. I still love dressing the window for the shop.
But I was mad to see the world, so before I came back to McCambridge's I went off travelling and did the big trip around the world.
When I was travelling, I still didn't know if I was coming back to the family business. But I remember when I was down in New South Wales in Australia, I visited lots of food and drinks businesses and I saw trends that I thought needed to be in Galway.
This was in the mid-1990s and the barista scene was big in Australia. I remember living in Sydney and picking up my coffee before the ferry every morning and thinking that this would be the next big thing in Ireland.
Now I'm going over to London in January to see what's going on over there first-hand because stuff changes so fast and you have to keep up.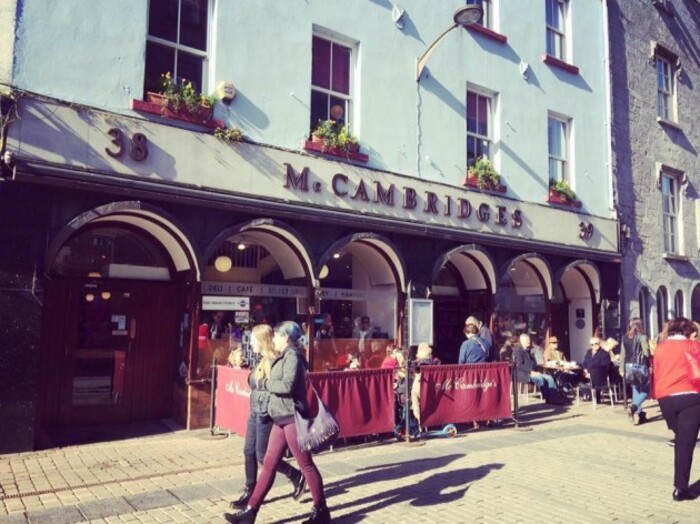 Source: McCambridge's
Coming home
I was in my late 20s when I decided to come home to roost. Some 15 years later, I'm now the general manager.
I think I was drawn back to the shop because I love the idea of working with people. I love the familiarity of the business and seeing the regulars. I know loads of people by name and love catching up.
Not long after I came back, we started looking into doing our own coffee bar downstairs and set up the restaurant upstairs a few years later.
Opening the restaurant was probably the biggest moment in the business for me. This was five years ago when things still weren't great and we were still in the recession, and it was a big investment.
The room that is now the restaurant was where my dad's family had grown up – it was their living room and kitchen – but it had been turned into a store room.
We consulted with a few people about stuff like layout and the menu for the restaurant, then we opened the first week the Volvo Ocean Race came to Galway in 2012.
We opened at noon on the Thursday and I was thinking it will be quiet enough, but an hour later there was a queue on the stairs. We couldn't believe it.
That first weekend I shed a few tears. It was so busy and a bit overwhelming, we had underestimated how popular we were going to be.
I remember meeting another restaurateur in town and telling him about how we got rammed. He said, "Don't worry, everyone in town did." So that made me feel a bit better.
Source: McCambridge's
Focal point
It takes a while when you open a restaurant to find your feet. But thank god it worked out for us. We're very lucky with our location, bang in the middle of town.
Back in 1925, when it opened, McCambridge's was a pub and a shop, so people would have come in from the Aran Islands, East Galway and Clare to do their shopping and then had a drink next door.
So shopping here was always a sociable thing and I think we've brought it back full circle to that now with the restaurant.
It's really nice when you hear that people now use outside McCambridge's as the place to meet people.
Brown Thomas in Galway used to be called Moon's and one customer told me how he used to arrange to meet his wife outside Moon's. Now he says, "I'll meet you at McCambridge's."
I don't know who the man was, but it has stuck in my head. It's one of the biggest compliments I've ever had. It nearly brought tears to my eyes. And that wasn't long after we had launched the restaurant and we were still finding our feet.
Looking at the place now, there are small things I would have done differently. Even stuff like a pipe that runs under a floor we should have dug up. But that's more structural stuff.
I haven't had what I would call a bad time or moment since I came back. There are hard days of course, but not a time I've not wanted to do this any more.
It's hard work running an independent business. Our costs are high and overheads are very high – stuff like insurance is tough.
We have such high footfall through here and our insurance has gone from €17,500 to over €102,000 over five years. So before we do anything, it costs almost €2,000 a week to open our door.
It's not just us and Galway. These insurance prices are going to end up closing down independent businesses. Galway is a gorgeous place with so much character, and I worry that insurance will start closing places down.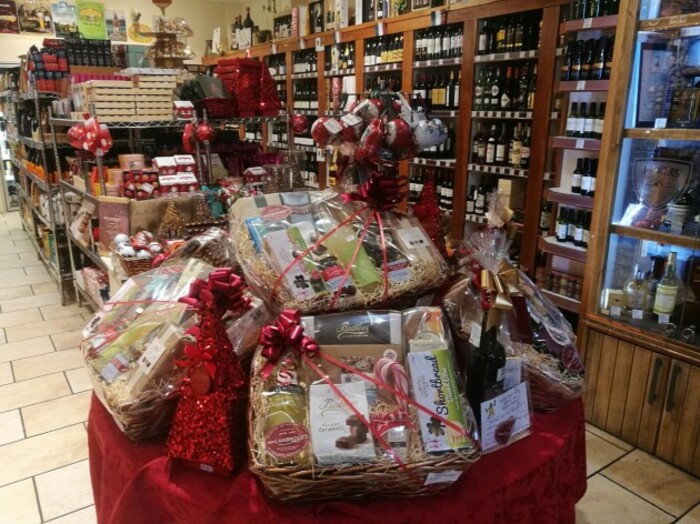 Source: McCambridge's
Trucking along
The soaring insurance prices are probably a risk we didn't take into account when we were opening the restaurant. But it's there and we will keep fighting the good fight.
We've adapted before and we'll do it again. We went through a tough phase when Shop Street was pedestrianised years ago because before that we would have been seen as a supermarket and place you come to do your shopping.
And then as supermarkets opened in more residential areas, people wouldn't do the big shop in McCambridge's or the city centre any more. So there was probably a little while when we lost our way a bit and didn't adapt quickly enough.
But we spotted how we could become a different type of food retailer that sells locally produced products, high-end grocery and have a more artisan offering – all tied in with the restaurant.
Shop Street will always be the mother ship, but there are parts of the business I would like to expand. Our hamper service has been most successful and we see an opportunity to grow that further.
I mean, I would like to have more of a gift venture as well to add to the business so we could sell good Irish craft to tourists. So we're not going to sit tight and settle for what we've got.
Natalie McCambridge is the general manager of McCambridge's. This article was written in conversation with Killian Woods as part of a series on unlikely entrepreneurs.
If you want to share your opinion, advice or story, email opinion@fora.ie.