'The first two years felt exhausting. I had to learn to step back and see the bigger picture'
A lack of money forced The Cake Café's Michelle Darmody to plan differently – but she turned that into a strength.
AFTER A FEW years abroad, I came home to Ireland in 2005 and there was one thing I knew for certain. I definitely wanted to work for myself.
I had never started a business and don't come from a family that's in business. I studied art, but I have always loved food and found myself gravitating towards working in restaurants.
I really missed home baking and I wanted to create somewhere that had the feel of a home kitchen. So I started The Cake Café with that premise in 2006.
Because I was so new on the ground, things didn't go swimmingly at all. The first two years, for me personally, felt exhausting. I remember opening the doors of the café and not knowing where the saucepans were, where the knives were – just wondering where I had put everything.
One trap I think a lot of people fall into when they're setting up businesses is they pour all of their efforts into opening the space and getting everything together. You end up exhausted and suddenly the door opens and all these people come in. You think you're at the end of something, but you're only at the beginning.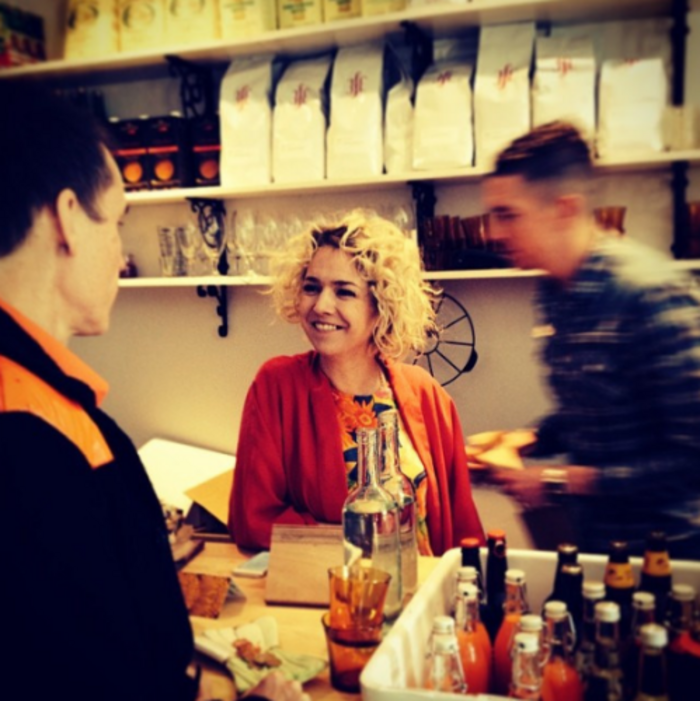 I underestimated how busy we would get and how quickly. It's actually a wonderful complaint to have, but I hadn't staffed enough.
It was just myself and an Australian girl called Ali. For the first day, I thought the two of us would be enough. I'd be in the kitchen and she would be making the coffee, but it was manic. I had to rope my then boyfriend, now husband, in to wash dishes.
I ended up working 24/7, six days a week. It did no one any favours. We had to get new staff in the next week or two and then the business found its feet after a while.
I had to learn to step back and see the bigger picture if it was ever to grow in any way. You might be able to run a business without delegating, but you can't grow it and spend time making it better year on year.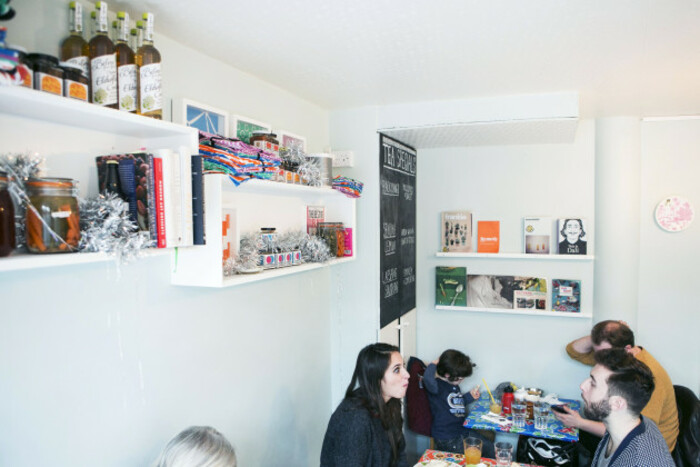 Source: Fiona Morgan
The importance of being offbeat
It was difficult, challenging and I was young as well, but I feel like I persevered and learned along the way. I had been involved in nightclubs and creating graphics for large events. I put that knowledge into opening the business, which was great because I did it in a bit of a different way.
The visuals of the whole café were very important to me. I wanted to create a nice, comfortable space and for everyone to smell the baking when they came in – homey and relaxed. But I was young and I didn't have so much money, I had to set up in a space that maybe wasn't a standard spot to use for a business.
We're burrowed down a lane way and don't have any street frontage. I remember there was a guy in doing the tiles when we were setting up and he said, "You're mad. What are you doing? Nobody's going to come down here." I mean, he couldn't even find it.
I was questioning everything, but I had no choice. I had no money and couldn't afford a space on Grafton Street or somewhere with a lot of footfall. I was scraping things together and getting chairs from charity shops. The aesthetic of the café was intentional, but a lot of the bits and pieces I picked up along the way were chosen in vintage shops out of necessity.
All I did was try to turn the negatives into positives. The fact it was all cobbled together helped endear people to the business.
Also, the fact that you have to go out of your way to find us, it feels a little bit hidden. I tried to make that an advantage and make people feel like they happened upon it.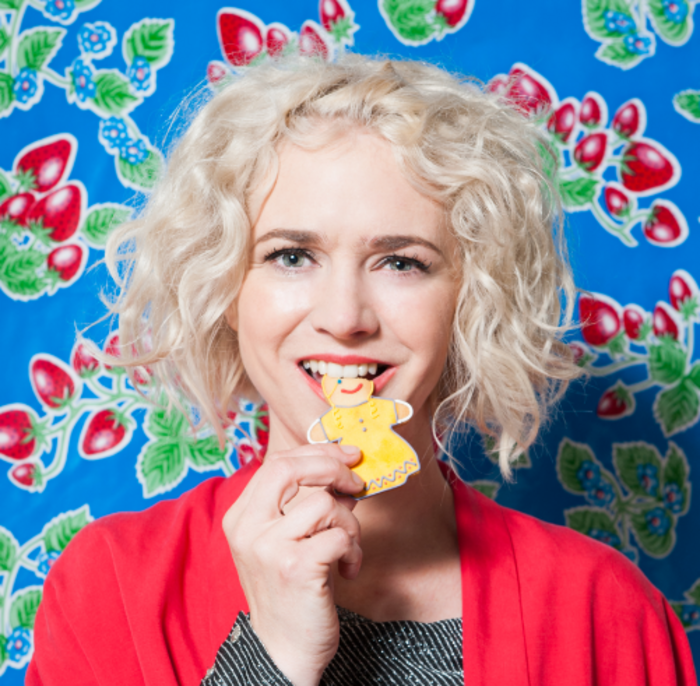 I created good images of the space, sourced good quality local food from small producers, used my mother's old baking recipes and sent this information out to journalists. We had an opening party. I created a bit of a buzz around the launch. Being that hard to find became a positive and people seemed to feel the need to search it out. I just made it part of the experience of coming to The Cake Café.
People go out of their way and I think that's happening in Dublin a lot more over the past few years. So many food businesses have opened outside of the city centre.
Those businesses in offbeat locations are probably the more interesting ones. Unfortunately, our main streets have turned into big commercial spaces full of big corporations. Walking around the larger streets in the city centre isn't as exciting, food-wise, as going to a little neighborhood area in the suburbs.
I think small businesses enliven a city and should be cherished. We don't try and compete with those big conglomerates, we just try and do something different. We're not them, I'll never be them and never aspire to be. You only hope people appreciate the uniqueness and support local.
Everything in our cafés is made from scratch, baked everything on site and buy our ingredients from small Irish producers. There's something you will get with us that you won't get in another town.
[embed id="embed_2"]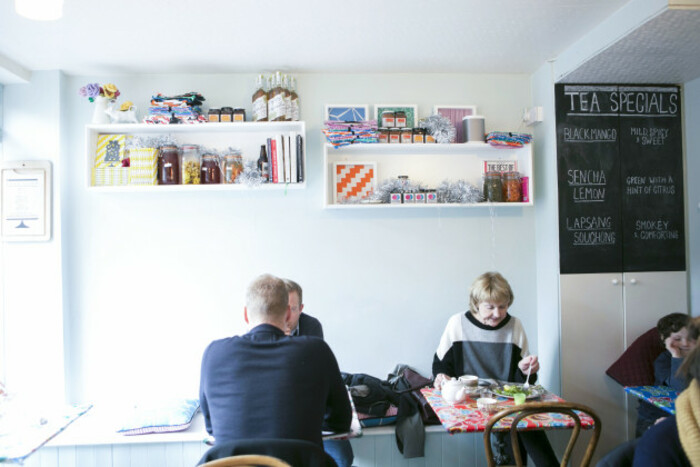 Source: Fiona Morgan
Round 2 and the recession
The buzz I created around the café helped it gathered steam quite quickly. But then again, the café landscape in Dublin was different 10 years ago. It was easier to generate interest because there weren't as many small cafés around as there is now.
I set up my next café, Slice, in Stoneybatter about seven years after The Cake Café and it was definitely much easier the second time around. I saw the whole picture.
I wasn't just doing one thing at a time and I knew what needed to be done from beginning to end. I also had Ray O'Neill, who joined Cake five years ago, and the rest of the team I had built up over seven years to help this time around, which made a huge difference.
The negatives have always spurred me on and it made me realise I really need to work at getting people down the lane way. And after some hard work, people did make the effort.
We even weathered the recession really well because I kept the prices accessible. During the boom we could have inflated things, but we didn't. You can always come in to us with a fiver in your pocket and sit down with a lemon slice and a coffee for an hour or two.
We also have a really eclectic mix of clientele and that has really stood to us. Maybe if you couldn't afford bigger things, you could still grab a freshly baked scone and a tea in the morning.
Maybe the recession didn't really matter because I didn't know any different. I was 29 and I just did it. I didn't know that 10 years ago it would have been easier, it was just life.
Michelle Darmody is the owner of The Cake Café and Slice. This article was written in conversation with Killian Woods as part of a series on business mistakes and what can be learned from them.
If you want to share your opinion, advice or story, email opinion@fora.ie.