'I had one of the country's best jobs, but I couldn't stop thinking about this business idea'
Michael Murphy ditched the Bord Bia boardroom to launch a yoghurt startup.
I HAD ONE of the best jobs in the country, but when I thought of an idea that could help the food industry play a greater role in health and wellness, I had to go for it.
I was markets director for Bord Bia. I loved my job representing the Irish food industry abroad, but I was hugely interested, on a personal level, about health and food.
This was prompted by family circumstances, since my mum, dad and sister were all undergoing medical treatment. I got to see up close what was going on in hospitals.
Watching what was going on made me think that there was an opportunity for nutritional products to help people to stay well – rather than simply relying on tablets.
It was an idea that stayed with me and every time it would pop into my head, I would spend time considering what kind of company I could set up to tackle this.
So as the list of reasons why I should set up a company grew longer and longer, I felt if I didn't try it, I'd really regret it down the line.
Starting the business
Before I wound up in Bord Bia, I spent a couple of years in the IFA after college and I did a stint in the Department of Agriculture as a special advisor.
I joined Bord Bia in 1996 and remained there for 20 years. As well as my role as markets director, I worked across a range of areas from meat to public relations.
I also managed our London office and was European director for a time, before I stepped away from the organisation at the end of January last year.
Prior to this, my wife Jane and I joked that we could run a business together, but until we actually established ProU – a locally produced fortified yogurt which contains twice the protein and three times the calcium of regular yogurts – we hadn't given it serious thought.
The light-bulb moment came about two and a half years before I left Bord Bia when I was listening to a university professor talking about protein and muscle repair.
He was saying that protein digested across three or four occasions a day has a better impact on building muscle.
I could see what was happening in my own family where people weren't getting enough exercise and protein – and they were losing muscle condition. Ultimately, this was impacting their ability to manage other health issues.
During my time at Bord Bia I was always busy, but I still couldn't stop thinking about the idea. Eventually I decided to broach the matter with my colleagues, all of whom were extremely supportive.
It was a gradual process, involving significant planning both in terms of making the move from my role there and ensuring that the financial aspects were in order.
Jane and I also participated in a programme called Foodworks, which is run by Bord Bia, Enterprise Ireland and Teagasc – and that was a real deep dive for us in terms of fostering the skills required to establish the brand and the business.
Change of pace
I stepped away from Bord Bia at the end of January last year and we launched our first product on the June bank holiday weekend at the Bloom festival.
It all moved quite fast and we had our first business on board – the Musgrave-owned SuperValu brand – in the second week of June. Then we were on shelves in Tesco by August and subsequently we expanded our footprint securing listings with Spar, Dunnes Stores and Donnybrook Fair.
I was used to a busy working life so the change of tempo or structure hasn't been that challenging – rather I've found it quite exciting. I'm still jumping out of bed in the morning.
Undoubtedly there are some things to get used to when going from a role in a big organisation to a small two-person operation. For one, you don't have the same supports so everything is on your back.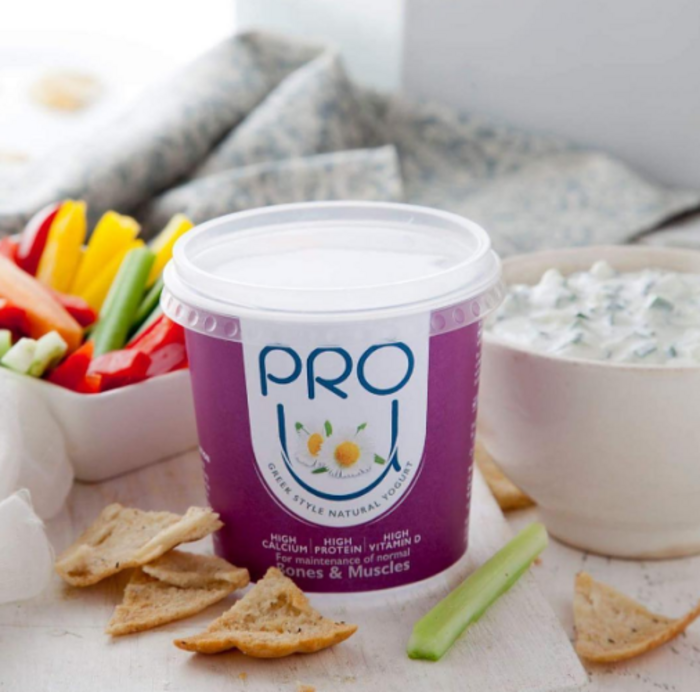 In the early days, when we were embarking on distribution, it was up to me to find a solution if I was let down by a distributor. That often meant dropping everything to make the delivery myself.
If I promise to have something on shelves on a Thursday, it has to be on the shelves – so you just have to get stuck in yourself. Relationships with suppliers are crucial; if they need you on-hand, it's important to be available.
Ultimately, I'm responsible for all aspects of the business and within that, the things I miss hugely are IT support. When you're a big company, you can pick up a phone and get it solved. Now I am the IT team.
I found that challenging initially because I'm on so many different IT platforms in terms of supplying different companies, so I need to be on top of it.
Asking for help
What I'm looking forward to this year is taking the business national with one or two of our existing retailers.
I'm getting calls from all over the country saying, "Where can I get your product?", and I have to tell them it's only available in the greater Dublin region and south-east at the moment. It's a great problem to have but we're keen to broaden our reach.
Out of everything though, the hardest element has been distribution. At the start, we were delivering direct to store, which was much harder than I had envisaged.
[embed id="embed_2"]
Between traffic, getting in and out of stores and getting deliveries signed off, it takes an inordinate amount of time. Your day can go right out of control and it's extremely costly.
It took a lot of effort to resolve that as we looked to identify somebody we could work well with and trust to get products onto shelves.
With a spot of luck and good judgement, I found a new company called Kamara that now help me distribute here in Dublin and Killowen Farm, which manufacturers ProU, supports us in the south-east.
When we roll out the product nationwide, it can't just land on a shelf; careful planning is required to ensure it jumps off the shelf as well. As a startup, we can't afford TV advertising or other placements, so we need other people to help us out.
I've found there is a lot of help out there for young businesses; you just have to ask for it.
You can ask people to help promote your product for you, and I've found for the most part they will, even people beyond family and friends.
For instance, I put a lot of effort into talking to store staff because, in effect, these are our brand ambassadors, and so those relationships are hugely important.
They might get stopped in a store by a customer looking for a yogurt product. If you have a positive relationship with store staff, they may be more inclined to point to the nutritional benefits.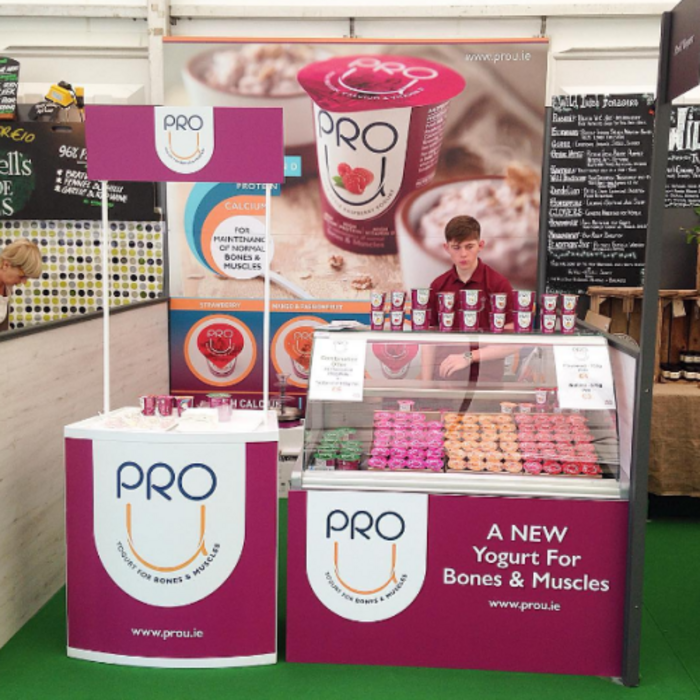 Source: ProU
A rollercoaster
When people ask if I miss my role at Bord Bia, I have to say I haven't had time to think about it.
Every day I have highs and lows because, even though it sounds like a cliché, running a startup is a rollercoaster ride. There can be four or five peaks and troughs over a day, taking you through many different emotions.
Our focus now is on continuing to drive awareness of the importance of nutrition and we're looking forward to the road ahead.
Michael Murphy is the co-founder of ProU. This article was written in conversation with Killian Woods as part of a series on unlikely entrepreneurs.
If you want to share your opinion, advice or story, email opinion@fora.ie.