'We took a gamble on moving a business to Tallaght. It was just a disaster'
This ex-mortgage broker has launched a string of different enterprises – with mixed successes.
THE ENTREPRENEURSHIP TREND in my family comes from my grandfather.
He had a construction firm in London during the Second World War and built up a huge company. As for my father, he was always self-employed as well – so there was always that desire on my part to work for myself.
Nevertheless, while I was finding my feet straight out of college, I ended up working in a mortgage brokerage.
I was with the Irish Mortgage Corporation and loved the business. It was a great job for me because it gave me a lot of confidence. I was in the sales team and it was do or die – you had to succeed or you wouldn't survive.
When the crash came, there were mass redundancies and mine came in 2008 just before Christmas. It wasn't great timing because I had bought a house the year before. We had a massive mortgage since property prices back then were sky high.
So it was a bit stressful and I had to make a decision about what I was going to do next.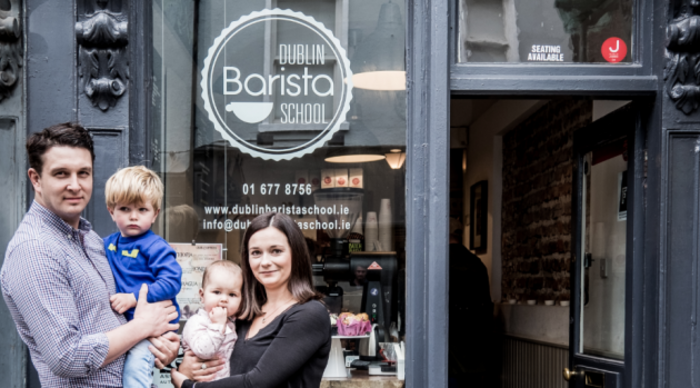 Source: Dublin Barista Company
Starting with €500
I pretty much only had €500 as a fund to start a business – and there's not many businesses you can start with that much money.
It was enough for a small operation, so I started a company called Good Mood Food and sub-let a kitchen in Stillorgan. The business model was very simple – make fresh sandwiches early in the morning and bring them into offices to sell them.
That's how I started. I walked around Sandyford Industrial Estate and sold the sandwiches very cheap.
I eventually developed a route of 15 or so companies I would visit every day. It was a business that pretty much went well straight away, and I sold a couple of hundred sandwiches a day.
But then it came to a stage where I had to move out of that kitchen in Stillorgan, and I ended up acquiring a lease on a coffee shop just off Leeson Street.
I met the guys who owned the place on a Wednesday, and by Monday I was running a coffee business. I went from a one-person operation to six people very quickly.
There was a reason for the quick turnaround, as it happened. These guys owned the building and had bought lots of property in the boom and they were having financial difficulties. So they were happy for me to come in and pay rent.
Being green
Within the first month in that business, a debt collector showed up on the door who thought I was the same guys I was leasing from. This ended up happening a lot.
The worst time was when the Revenue arrived and didn't believe me that I wasn't one of the building's owners. It was my third week in there and he said, "I'm taking all the table and chairs out because you owe us €50,000."
Luckily I had €1,000 to hand to the sheriff so he would call off the hounds – I took it off our rent in the end.
I was new to business and very green. I didn't know the right way to go about things and didn't realise I should have had a solicitor to check the lease.
That business was my foray into coffee, and I went over to London and did a coffee course to learn how to make it better.
After six months then, a friend of mine working in Bill Cullen's restaurant out in Swords asked me to come out run a kitchen out there, so I did.
I still had the place in Leeson Street, so within half a year I was employing 15 people and I didn't really know whether I was coming or going.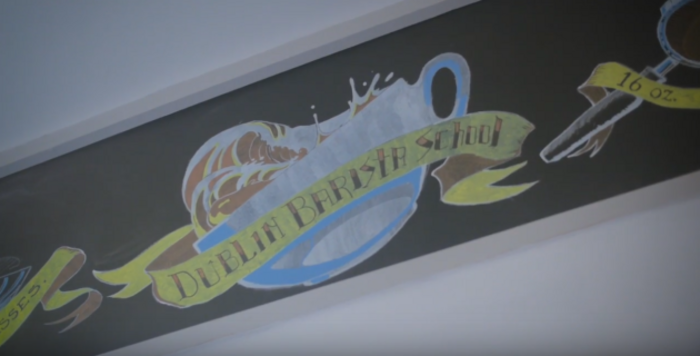 Source: YouTube
Many businesses
I've run and owned a good few businesses at this stage. I like to quietly launch things and see how they go.
For example, the Dublin Barista School business started when I spotted a gap with people who were coming into our shop looking for experience.
We couldn't give it to them because it was too labour intensive trying to train people for free – even though they're working for nothing.
That's why the Dublin Barista School started in 2011, but it wasn't a massive business plan. We made a basic website and did some basic marketing.
We started with one course a month. Then it started getting booked out so we increased it to twice a month and then once a week.
So now I teach a start-your-own coffee shop course as well and highlight all of the mistakes I made along the way so that prospective business owners are aware. It helps to guide them through the minefield of starting a coffee business.
All the mistakes were important to getting where I am. You have to make mistakes to realise how to not make them again.
Mexican food
In the middle of launching the coffee school, I started a Mexican food business called El Porko Loco in Stillorgan – that business was a real learning curve.
I actually closed down Good Mood Food, not because it wasn't performing well, because I wanted to focus on the Mexican food business.
It was my first foray into partnership and I was running three businesses at the same time – so I was juggling lots of different balls.
Stillorgan was always profitable and then we had a chance to go into the Square Shopping Centre in Tallaght. We took the gamble and it was just a disaster.
When we moved out there in the middle of 2014. we thought all of our dreams had come through with this opportunity. In the end it couldn't have been any further from the truth.
Even though Tallaght had the busiest Dominos in Europe, we couldn't get the customers. We didn't break even – not one week – but we had to stay there for a year as part of the agreement.
It was a much better setup than Stillorgan, but I don't know what it was. It could have been the area or maybe bad information about footfall, something just didn't work.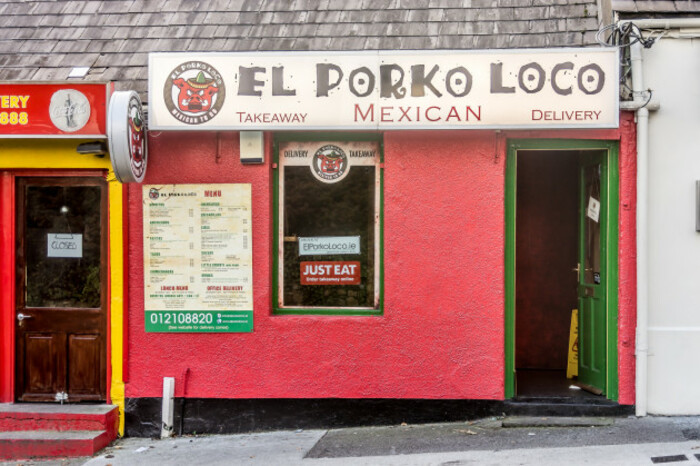 Lessons learned
Ultimately the Mexican food business failed. I decided to close down and liquidated El Porko Loco in 2015, but I learned a lot.
It has made me a bit more cautious. Now I think about the wider implications of how even opening one coffee shop can affect the business.
I wouldn't go back into the food business, because it is a lower margin industry compared to selling knowledge, which is what we're doing with the Dublin Barista School.
Now we employ 15 people for the school and six of those are award-winning coffee trainers. For example, we have the number-one and -three latte artist and fourth-best barista in Ireland.
We get a huge amount of people who want to open a coffee shop, but we also get existing business owners as well.
Then we get people from other backgrounds, like last month we had a fruit-and-veg seller in and a person in construction the month before.
I'm always amazed when we get people who run businesses looking to do my course. I think it's a great endorsement to my business that they want to come along to learn about the coffee industry.
Mistake
In my course, I always repeat the first bit of advice I ever got – you need to know how you're performing every week.
My father-in-law told me that I needed to do a stock count every week and you need to know if you're making a profit or a loss.
In my first week in the coffee shop on Leeson Street he told me this, and we counted everything. But that was the last time I did it for a year and a half.
Looking back I didn't know if I was making a profit or a loss. I knew we were busy and I was able to pay for stuff, but I never knew where I stood really.
Now it's something I do religiously. Every week I do a stock count and know exactly what my profit and loss is – mainly profit these days.
It means I can analyse my business to a tee and see where you're losing money, what's underperforming and what's going really well. You can have money in the bank but if you're still making a loss, and it will catch up with you.
James McCormack is the founder of Dublin Barista School. This article was written in conversation with Killian Woods as part of a series on business mistakes and what can be learned from them.
If you want to share your opinion, advice or story, email opinion@fora.ie.