'Dawson Street was a fifth of our sales. When we closed we thought it would be a disaster'
From 3am starts to make juices to opening restaurants, Jack Kirwan talks about setting up his business.
I WAS 23 when myself and my brother Theo started Sprout & Co as a cold-pressed juice business out of a small stall in an Avoca Handweavers store. It was very much a baptism of fire when I reflect on it.
I studied economics over in the UK, but I became a chef when I returned home to Dublin after studying down in Ballymaloe Cookery School. In the school, you cook with vegetables they grow on their farm.
I couldn't believe the difference in flavour between fruit and veg literally just picked versus something you buy in a supermarket that is usually sourced from abroad.
In the back of my mind, I felt there was the nucleus of a business idea there to use Irish-grown produce and make it the heart and soul of a business.
Some of the decisions we made at the beginning when we set up were pretty mad. We made fresh juices every day, and they had a three-day shelf life.
Then we would boot it around every morning delivering them to 50 retailers in Dublin, Wicklow and Belfast so places had them in stock for lunch. I knew Dublin like a taxi driver, eventually.
In a weird way, it gave me a good grounding in business and learning from scratch really stands to you. When you're 23, you don't really have much of a clue.
We were very lucky with the timing in a way. We set up when there was great momentum for our type of thing, and we've been well-placed to take advantage of people eating better and being more interested in healthy lifestyles.
I look back on it in a fond way and laugh about some of the decisions we made – stuff like not having structure or plan around how to work.
We were literally starting the days at 3am out in the market to collect the veg before heading back to make the juices and then delivering them. But we were just excited that someone wanted to buy our product.
And instead of saying to customers we could deliver two or three days a week, we were trying to get new juices to them every day so they had a fresher product.
We also did a couple of festivals where we thought we would sell a tonne of stuff and then it ended up raining for days on end.
Selling juices in a country like Ireland that has this climate is a bit of a challenge and some stuff is out of your hands to prevent when you're starting out, but we could have made things a lot easier for ourselves.
The obstacles we hit didn't cost us too much, but we do think sometimes, "What are we up to?" But you can't beat yourself up too much over mistakes.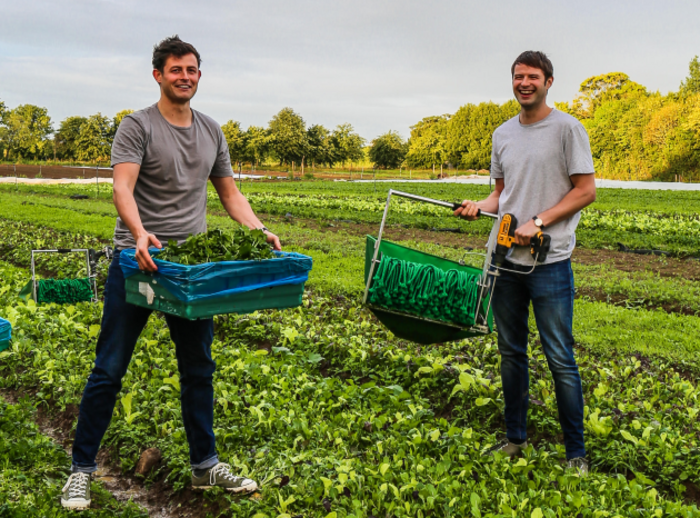 Source: Sprout & Co
Trying new things
If you're not making mistakes as a business, you're not going to grow. So we took risks and started Sprout & Co Kitchen as well, which has six outlets, and our own organic farm.
That was three years ago when we expanded beyond making juices into salads and breakfast, lunch and dinner offerings.
I think that with most businesses you can predict how a store will perform, but once you've opened for a couple of weeks you see the real picture.
When we opened up Dawson Street we served 100 people on the first day, but about three months later that was up to between 500 and 600 a day. But it wasn't until we opened our third or fourth Sprout & Co that we felt we were onto something.
I knew this would work as a business, but when that fourth store was open and performing well, that showed me there was a real appetite for this kind of thing. We weren't just seeing foodies or young people in the stores, we had a real mix coming in.
Unfortunately, our Dawson Street store just closed because the building is being redeveloped. That was one of our most popular stores and we thought it would be a disaster.
When we took on Dawson Street we had a short lease. We thought we might only get six months in there, so we did a quick fit out. In the end, we got three years and were able to really test our concept.
Anybody who was working with us and our investors were shocked that such a small space could do so much business.
When we knew we had to move out, we planned for our move to Exchequer Street for about a year and a half – it took that long to get it up and running.
That spot opened up during the summer and then we had two and a half months with both it and Dawson Street running together.
We thought moving out of Dawson Street would be the end of the world because the store accounted for about a fifth of our entire business.
But funnily enough, when it did close, the Exchequer Street store about a five-minute walk away ended up taking a lot of the business.
We didn't expect that to happen. We figured people would be too busy at lunchtime to walk over. So that was a surprise and we were quite worried, but fortunately it has worked out.
Lessons learned
I'm sorry if it sounds like the most clichéd thing to say, but the biggest thing I've learned is that business is ultimately down to the people you hire. You can have a great product, but if the people selling it aren't great you won't sell much.
I think a big reason behind our success so far has been getting the right people in early on. We don't bring on board people who don't fit with our ethos and culture.
There are lots of good people we interview who are just not the right fit for us but will excel somewhere else I'm sure.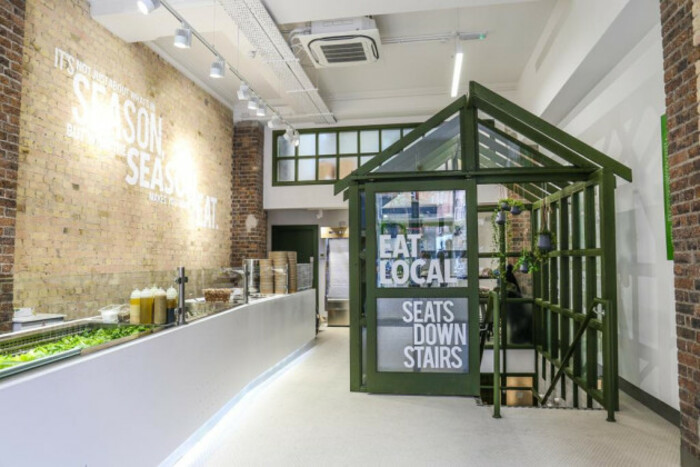 Source: Sprout & Co
We have over 100 people working in the business now and, as a founder, I feel I have an innate sense of the type of person I want in my restaurants and throughout the business.
I can tell if people applying for a job will be a good fit to look after our customers. I see traits in people which tell me they'll deal with customers in a way that will make people want to come back again.
And I'm not just hiring these people to man the till either. I'm looking for people we hire to grow into senior roles. I'm proud that a lot of our senior guys now are the people who helped paint the first restaurant.
They understand what we're trying to create, they have bought into it. My aim is to find new hires who will move up the ladder the same way.
Challenges ahead
There are a lot of these superfood health trends you hear about that come and go, but the food we're putting out isn't 'super' in any sense.
We're not trying to reinvent the wheel, we just take what is growing seasonally, get it to our restaurants as quickly as possible and serve it.
A big challenge for us is changing people's perceptions around healthy fast food. We're sometimes perceived as being a little expensive.
You see people willing to spend upwards of €10 on an imported franchise selling burgers, chips and soft drinks and have no problem with it.
But then for companies like ours, growing our own organic greens, using top quality ingredients and trying to do it for under €10, we're seen as expensive.
A big mission of ours is to challenge people to think more about what they are eating, super-cheap, poor-quality food comes at a price. And fast food doesn't have to be bad food.
Of course what we're trying to do could be done cheaper. We could buy chicken from eastern Europe for 40% less or import vegetables for significantly less, but we believe that more and more people are looking for the product we offer and are willing to pay a little bit more for something local.
We want to try to do an Irish thing and be a brand that is championing locally sourced food. And that's a challenge when people are always looking for everything cheaper, cheaper, cheaper.
It's an exciting challenge to be faced with, and we're not fighting a lost cause.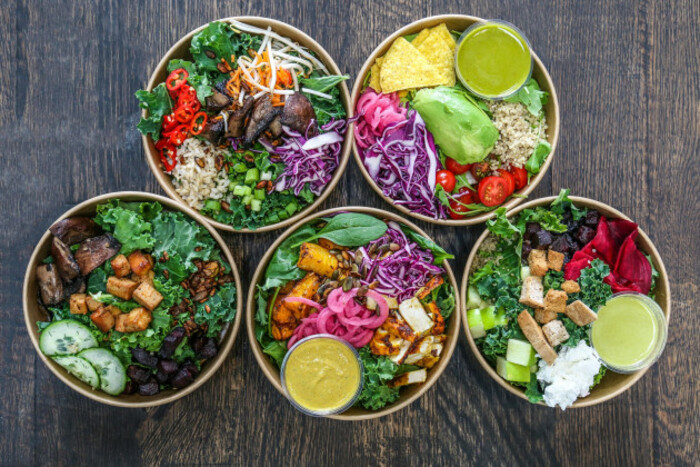 Source: Sprout & Co
I would love to do other things in the future. For instance, we just started our own farm in May.
We go through probably 700kg to 1,000kg of greens a week, and now six months of the year about 60% of the greens we use come from what we harvest. We aim to be at 100% capacity by spring next year.
That has set us back in terms of setting up other restaurants because we want to get that right – it's really going to differentiate us from the competition.
We are looking at more locations, but have nothing concrete yet. It's probably the most talked-about trend that property has gotten so expensive, but we get a lot of landlords interested in us because they are trying to rent offices above.
But we want to pick the right places for Sprout. There is no point opening in places where you're not sure it's going to work.
Jack Kirwan is the co-founder of Sprout & Co. This piece was written in conversation with Killian Woods. This piece was written in conversation with Killian Woods as part of a series on overcoming obstacles when launching a startup. 
Get our NEW daily digest of the morning's most important headlines for innovative Irish businesses.