Why big whiskey distillers are volunteering to teach new rivals the ropes
The industry has kicked off a mentoring programme – and the same approach could work anywhere.
LAST MONTH, THE Irish Whiskey Association launched an interesting initiative – the Irish whiskey mentoring programme, which I'm delighted to play a role in.
At first glance it seems like an unorthodox idea – the 'big' companies who hold the largest market shares helping new companies to enter the market and grow their sales. If it seems unusual, that's because it is.
The Irish Whiskey Association mentoring programme is a world first which will see long-established whiskey players pass on the lessons and experiences that have shaped their whiskey to the growing crop of new whiskey distillers popping up across Ireland.
While, as an industry, we are all encouraged by the phenomenal global growth of Irish whiskey, we cannot afford to rest on our laurels. Clear strategies must be developed to ensure this growth story continues.
It was as part of this long-term planning that the concept of an Irish whiskey mentoring programme first emerged. Since then, we have come to realise that the benefits of such an initiative are far greater, not just for the Irish whiskey category but for businesses across all sectors.
The role of a mentor is to nurture the development of the person they are mentoring through the structured sharing of knowledge, expertise and experience.
Effective mentoring relationships are built on mutual trust, respect and two-way communication and involve both parties meeting regularly to exchange ideas, discuss progress and set goals for further development. I've seen the value of these interactions first-hand.
For the entrepreneur or startup participating in a mentoring programme, it can be one of the most effective development opportunities available. In a Harvard Business Review study of 45 CEOs who have undergone formal mentoring arrangements, 71% said they were certain that company performance had improved as a result.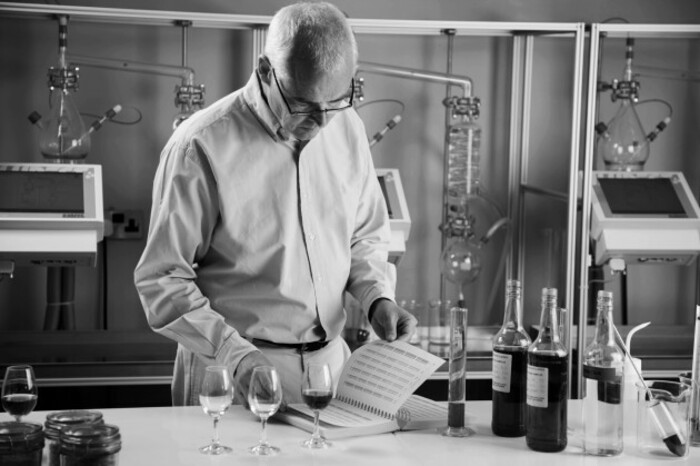 Mentoring initiatives present a low-risk format for startup businesses to gain advice, with the only investment being time.
Learning from established companies through their guidance, encouragement and support can provide the person being mentored with a window into an industry, access to unique insights, practical experience and, perhaps most importantly, 'home truths' which may not be available elsewhere but are integral to a particular sector.
Mentored organisations benefit from structured guidance on business planning, including rigorous analysis of their business model. Potential weaknesses in the business model are identified and alternate courses of action agreed, avoiding costly mistakes.
A mentor brings new perspectives on business challenges and fresh thinking in terms of product development and ways of working. These mentor insights have been honed through practical experience – positive and negative – garnered over decades or in some cases, centuries.
In addition, those being mentored develop valuable professional networks via their mentor, crucial in terms of establishing a new company and raising its profile across the industry. This broad range of benefits ultimately equips the person mentored with the skills necessary to drive business performance and deliver long-term growth.
At an employee level, mentoring programmes empower staff to become more self-directed, develop creative thinking and foster enhanced communication and problem-solving skills.
What's more, mentored employees develop a unique appreciate of the value of collaboration and information sharing, all of which supports business performance.
As well as the transfer of critical business skills, mentoring assists in developing a pipeline of future leaders who understand the skills and attitudes required to succeed within a company.
Mentoring is more than the one-way transfer of knowledge. In recent years, the concept of 'reverse mentoring' has become increasingly popular on a personal level and is now being used to shape business.
Business-to-business mentoring is very much a mutual exchange, which offers a myriad of benefits for the mentor, an advantage sometimes overlooked.
Mentoring can serve to re-energise an established company's practices and outlook, helping it to explore new and innovative ideas and approaches and encouraging it to reflect on current goals and practices.
Mentors enjoy the opportunity to develop their leadership and coaching skills, and indeed the personal satisfaction associated with nurturing a startup into a successful, sustainable business.
As well as this, mentoring affords businesses the opportunity to give back to their industry while strengthening a company's position as a leader in their sector.
From my own experience through mentoring emerging Irish whiskey distilleries at Irish Distillers and now with the establishment of the Irish whiskey mentoring programme, I have found it to be an invaluable learning exercise, both in terms of gaining new industry insights, and in furthering my own professional development.
In the Irish whiskey industry, we are all working together to expand the global market and ensure that we have high quality and innovative brands representing Ireland around the world. Based on what I have seen, my advice to other industries is straightforward – let's not work against each other, let's work together. The results may surprise you.
Dave Quinn is technical director at Irish Distillers.
If you want to share your opinion, advice or story, email opinion@fora.ie.