'For one of our first events they told us to bring food for 250 people – we sold one burger'
A bad leg break spurred this former marketeer to set up his own burger business.
I ENDED UP starting my own business because of a broken leg.
Before I launched Handsome Burger with my business partner Cathal O'Connor, I was working over in London.
But last summer, while I was playing a football match, I got a pretty bad leg break so I had to leave London and come back to Galway.
I was working in London for around eight months at that stage for the London Evening Standard in a marketing job, but working at a big company wasn't really for me.
I have always been real passionate about food and worked in a couple of kitchens before, but I never really thought of it as a viable business to make a living off.
I did a bachelor of arts in college and then a business diploma in NUI Galway. But before the diploma, I did a fortnight of work experience with my uncle in England, who set up his own business. His story inspired me to do the same.
He worked in a couple of big companies, but through no fault of his own he ended up getting laid off when they wound up. He was left to his own devices.
My uncle said to himself, "I will clean windows as long as I'm my own boss."
So he set up a company to coach used-car dealerships, and quite quickly his turnover hit €1 million and kept growing.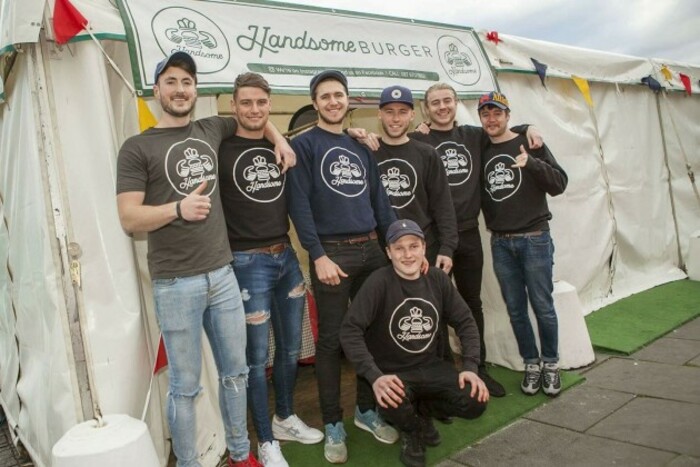 Source: Handsome Burger
He jokingly said to me once that large companies are a greasy pole and everyone is just trying to slide to the top. When I was working in London, I saw that attitude first hand.
I wasn't enjoying going into work every day and felt at the bottom of a big ladder that I would have to climb. I remember on my first day one of the lower-level managers said to me, "In five years time you could be in my position."
That was the first thing she said to me, and it left me questioning if that's where I want to be in five years time.
Spotting a gap
What I saw over in London was the amazing growth of all these burger bars, and I thought there was definitely a gap in the Galway market for that type of restaurant.
I have worked in a couple of kitchens before and thought, if these guys can do it I can as well. By chance, and because I was on crutches, I couldn't go very far, so I ended up doing a lot of cooking at home throughout last summer.
In the back of my head I was thinking about starting small business and preparing for that by perfecting a burger recipe.
My mum was probably sick of hearing talking about it and then my not doing anything. She egged me on to commit to doing one event, so I did.
I was talking to my friend Cathal at the time about joining – we chipped in €350 each, bought a grill and booked a stall for two days at this medieval festival.
We weren't sure how to manage it or how we would coordinate it, but we gave it a go and it went immensely.
Well, halfway through it, the grill broke when we had 50 people in front of us looking for burgers. We literally had to get a barbecue that was on-site and fire it up so we could keep taking orders.
That wasn't ideal, but it was a great learning experience. We got our money back for that broken grill in the end, and now we have five grills which means we can do numerous markets in one day.
Source: Handsome Burger
Being selective
There have been so many elements of running the business to get our heads around, stuff that we had no idea we needed to prepare for until we were faced with certain problems.
I want us to be treated as a serious business, but I want it to be fun as well because the way we do things is a bit light-hearted.
I targeted getting a stall at the Galway Food Festival to get a real feel for if this business would work. It's a really busy spot and all the established food businesses go there.
We couldn't get a casual traders licence to get into Galway city previously, so I earmarked that weekend as a big one for us because it would prove we were serious.
We were down at the Spanish Arch and as soon as people started arriving on the Friday we had a massive queue. People kept coming and it was an amazing feeling. We knew we were onto something then – not just with our food, but our brand as well.
The lowest moment was the reverse of that. We had bad times at the start as well, because when you're catering for events it's hard to judge what you're likely to sell.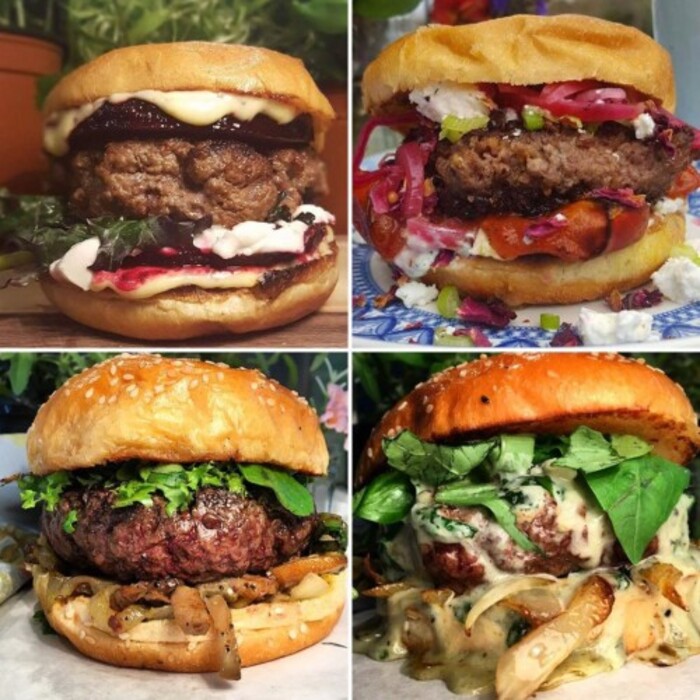 Source: Handsome Burger
After the high of our first event, we went out to a Halloween party a few weeks later. Up until then we were doing runs in my Ford Focus to get the equipment and products around, but I rented a van for this to bring all the stuff to a small village in Galway.
They told us to bring out food for 250 people – in the end we sold one burger. There were about 15 people there, and all but one of them had eaten dinner.
We were nowhere close to breaking even and had to prepare for an event the next day, but we decided to wait until the local pub closed.
[embed id="embed_2"]
We stayed there until 4am and still no one came, so we packed our bags and went home. Then, just as I was pulling into my driveway, I crashed the rental van into the wall. So that was a low.
We're a lot better at judging how much to prepare for events now, but you're bound to make those mistakes at the start. Outdoor catering is so weather dependent, and in Galway you can have four seasons within an hour.
The plan for year one was to do every event that came our way to build up our brand – even if we weren't making a profit on each event.
We've got a few months before the anniversary of our first event, and after that I think we'll start being more selective about what we do.
Permanent location
Up until now we've built the whole business out of my mum's kitchen, so one of our biggest issues has been storage.
Now we're moving into a professional kitchen in the craft beer bar Caribou in Galway, which will make everything a lot smoother.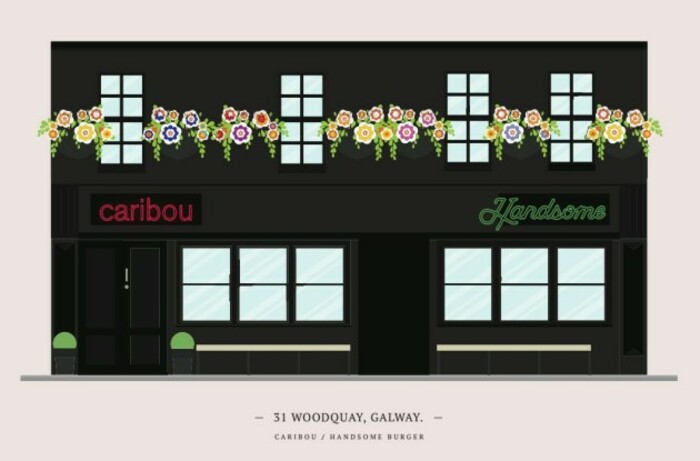 Source: Handsome Burger
It's simple stuff, but it means we can have suppliers deliver to our door every morning instead of doing 10 runs in the car to get everything. It feels more like a real business now that we have a city-centre location.
We were thinking about going out on our own and had one or two options, but it made more sense to partner with Caribou and make use of their space. They have the right atmosphere nailed down and draw in the customers we're looking to go after.
We're about to open the doors next week for a soft launch and have a big opening then in a few weeks. I think we need a bit of time operating under the radar to iron out any problems that arise. Not that any will, but we want to be ready for everything.
But we want to keep going out to all the markets because that's what the business was built on.
In the early days when we were Moycullen Market, a load of students from fifth and sixth class came down with 10c or 15c each all looking for our €7 burgers. So I said, "Go on lads, throw in any bit of change and we'll give you a burger."
Next week, they came back, and then the week after their parents came down. The markets have helped us get ourselves out there, so we have no intention of giving them up.
Rory McCormack is the co-founder of Handsome Burger. This article was written in conversation with Killian Woods as part of a series on unlikely entrepreneurs.
If you want to share your opinion, advice or story, email opinion@fora.ie.