'At the start we totally underestimated how shelf life works. It could have bankrupted the business'
Cassandra Stavrou double jobbed and moved home to save €10,000 to start her popcorn company.
FOR AS LONG as I can possibly remember, I've always wanted to run my own business.
It was always a question of when and not if for me, because being an entrepreneur is what I saw myself doing.
I had various ideas before Propercorn – a popcorn company I co-founded over five years ago – but it was the one that I had absolute conviction and passion for.
It just totally made sense, and it felt like everything came together in terms of the timing and the market's readiness.
I spotted an opportunity to create a snack where there was no compromise. You could eat lots of it, but it also didn't leave you feeling really guilty.
I went home and told my mum about the idea, and she reminded me that the last present my father bought me before he passed away when I was 16 was a popcorn machine. That was a big sign for me, so I quit my job and gave it a go.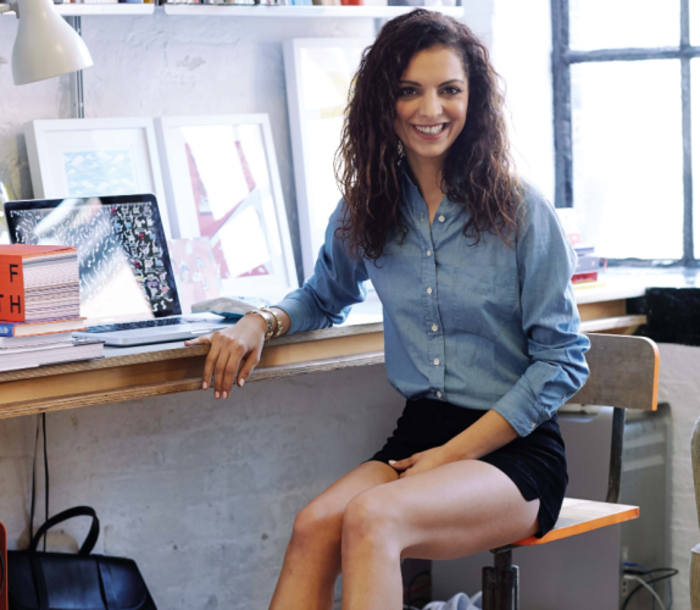 Source: Propercorn
Starting out
I've naturally not been very risk-averse. I was 25 at the time I made that decision to start the company and was working in a junior position for an advertising agency.
I suppose I was quite young, but in some ways I was fortunate. You don't have some of the huge responsibilities that come later on in life with mortgages, children and family.
It means you are at more liberty to take risks. I was at the very beginning of my career, so I had less to lose. Hats off to anyone else who takes that leap later on in life, because that's a lot for anyone to take on their shoulders.
It doesn't mean it's easier to set up a company when you're young and doesn't always make more sense to do it early in your life. Often having a bit more experience may serve you better.
I think the decision to set up a company depends on so many factors – stuff like the timing in the marketplace. It was just right for me at the time.
Double jobbing
BBH, a London ad agency, was my first proper job. I was very junior and wasn't there for very long, so I don't think I've had that much experience being an employee in the world of work.
But the whole way through setting up the business, I worked part-time to get some wages.
Source: Propercorn
I did evening and weekend work in a pub, paintings in my spare time for commissions, temp work and flyer-ing – really anything to have some sort of income while I was trying to set up the business.
It was about finding flexible jobs that would allow me time during working hours to focus on the business. It was tiring to work round the clock like that, but you have to make it work.
I was also very fortunate to be able to move back home to set up the company, which helped in terms of keeping my own costs down. I forewent my social life as well.
So all the money I was earning through various jobs I was saving. I managed to amass about €10,000 to get the initial bits of the business in place, like registering the company, setting up some of the trademarks and packaging design.
Then, in order to launch, my business partner Ryan Kohn and I managed to get some seed investment from one of his family.
Big milestones
One of the real highs I get from owning a business is sharing it all with the team. They're all really entrepreneurial which has helped us grow.
Secondly, it has been great to use the platform that the business gives me to meet some incredible people.
But it's not always so rosy. When running a business, the buck stops with you and so there is a level of responsibility that can be tough to shoulder.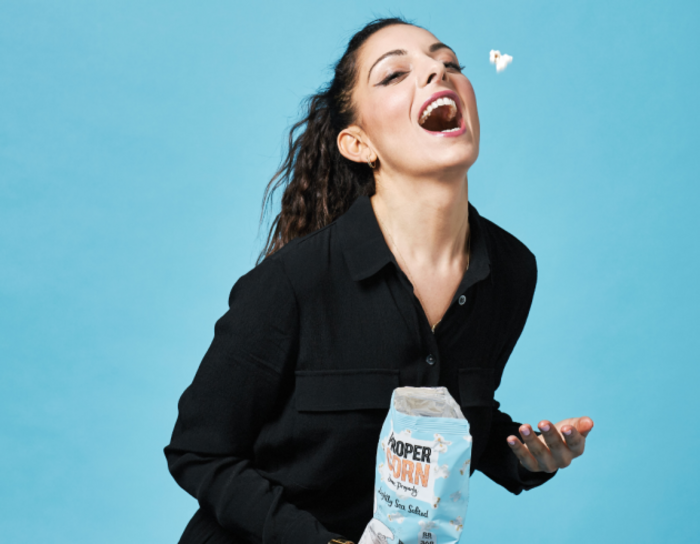 Source: Propercorn
We haven't always got it right either. There was a funny moment, well it wasn't funny at the time but it's funny now, when we totally underestimated how shelf life works.
We put an order in for six months worth of popcorn to sell, and we thought we have that time period to sell it.
But what we didn't realise, which sounds so obvious now, is that supermarkets and shops require products like ours to be on the shelf for a minimum of four months. So we only had two months to sell it.
That could have bankrupted the business at such an early stage. We had all this product and needed to sell it quicker than we thought. But, like any problem, it forced us to get on the phones twice as hard and push it twice as hard.
It allowed us to put some momentum into the business and fast-tracked some of our sales. So it ended up being a real blessing, but it could have killed the business. You learn from those experiences, and you're only stronger for them.
Passing on lessons
My number-one tip to any budding entrepreneur is always the importance of execution. The idea is only ever 10% of the big picture, no matter how great it might be.
So you need to know what your business plan is inside out, your route to market and how you're going to cut through all the noise that's out there. That's much more important than the idea.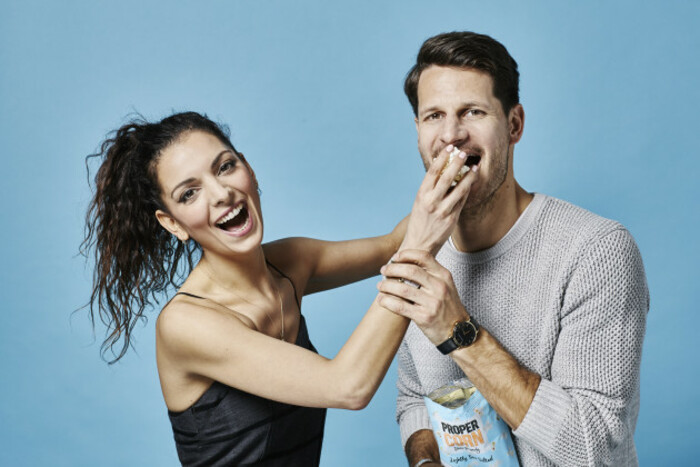 Source: Propercorn
You also need a lot of confidence in your own judgement if you run and own a business.
It can feel comforting to speak to experts or seek advice, but you need to be able to follow your gut. I feel your gut will tell you most of what you need to know in the early stages.
Looking back now, I wouldn't do anything differently. I don't mean that with arrogance, it's just that we learned so much from those little mistakes and what we didn't get spot on.
Future plans
We've been going for five and a half years now and sold more than a million packs of popcorn in Ireland last year – which was our first export market.
We're in Dunnes Stores, Spar and Tesco in Ireland, but we're also in 14 countries across Europe and sell three million packets a month.
So over the years we have hit some milestones, but I definitely don't feel like we're a success story yet. I really feel like we're far from the finishing line and there is so much more we want to do and achieve.
I always feel a little bit uncomfortable speaking about success. I think international recognition as a favourite healthy snack brand and to be a household name, that's what success would mean for us.
Cassandra Stavrou is the co-founder of Propercorn. This article was written in conversation with Killian Woods as part of a series on business mistakes and what can be learned from them.
If you want to share your opinion, advice or story, email opinion@fora.ie.