'Everybody said our beer would never sell in Ireland - luckily, we've proved them wrong'
Michaela Dillon's career took her from making dresses on Broadway to starting a brewery in Roscommon.
I'M ORIGINALLY FROM Roscommon and my husband and business partner Richard is from Drogheda, but we met in New York where we were both working for a brokerage firm.
I was working on the IT side, and he was a trader before eventually leaving the corporate world and starting a photography business.
In late 2011, I found out my job was being moved to Phoenix. I went home that night and said to Richard, "I'm not moving to Arizona, I want to go home."
I loved New York – it's a great city – but it kind of sucks you up and spits you out. We'd built a house back here in Roscommon, and I just wanted to come home.
The pull back to Ireland was family, because there were now nieces and nephews that I only saw on Skype or met twice a year when I came home.
We were used to the variety of beer in New York – there are craft pubs everywhere – and we were avid homebrewers there as part of the New York homebrew club.
But we were coming back and finding there was so little variety here, so we started going to visit some of the few smaller breweries that were up and running just to pick their brains.
From there it happened very quickly. We started writing a business plan for a brewery, and when my job was moved we just said, "Let's see if we can get this business off the ground."
From dresses to IT
My original career, before IT, was dress design. I finished school in Ireland and studied at Grafton Academy in Dublin. In the final year, we visited one of the commercial patter-makers on the North Wall.
We'd been doing fashion grading – changing the sizes for patterns – by hand in class, but I went to this business and it was full of computers. After that, I realised I'd better do a computer course.
I completed a year with Nixdorf in Bray and a few years later a computer science degree, but I was still making wedding dresses and evening gowns on the side. Then I moved over to London and worked in IT there, and about a year in I got a green card for the US.
I went over to New York in 1990 and I started work as an embroidery and costumer designer for Radio City Music Hall shows like the Rockettes and the Barnum & Bailey Circus.
It was my favourite job ever and I worked there for about five years, but in New York you just couldn't survive on that money because the work was so seasonal.
I supplemented my income with night shifts as a computer operator, and I ended up going into IT full-time in around 1996.
For most of the time I was in the US, I worked for brokerage firm Charles Schwab on the call centre side. They had five large call centres around the country with over 16,000 agents, and I was working on the call-routing software.
I got to do a lot of travel because the call centres were all over the country. I also got to open up a London branch when they expanded into the UK; that was great, because I could just pop over here to visit family.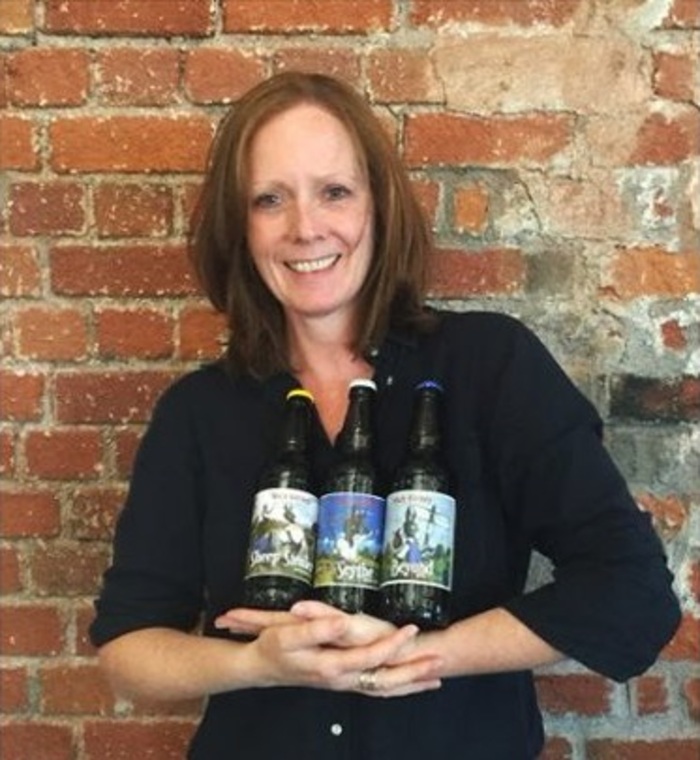 Returning to Ireland
As soon as I got laid off, I came home for a month for some interviews I had lined up. To start the brewery we needed one income, so I found work for a telecoms firm in Galway. Richard wrapped up what he was doing in New York, and he followed a few months later.
We sourced a used brew kit from Dublin and we started looking for suitable locations for a brewery. Richard spent more than 12 months getting everything ready to actually start brewing here in Roscommon.
We brewed our first commercial batch in July of 2014, and it was released in August. That was our first beer, which is Sheep Stealer. Roscommon people are known as the Sheep Stealers, so it was a bit of a nod to our local area.
It was a challenging process because it took a long time; bureaucracy, basically. We knew what we wanted to do, but you're waiting for planning and a host of others to weigh in and give you the thumbs up.
We also wanted to make sure we got the recipes right, because when you're brewing 10 hectolitres of beer the last thing you want to do is make a mistake and throw it down the drain.
Proving people wrong
When we initially came up with the idea for the brewery there was very little choice in the pubs around Ireland – and still around here in Roscommon, you go in and it's often the same three taps in every pub.
Five years ago, if we wanted any different style of beer, we probably would've had to go to Cork or Dublin. Richard is passionate about brewing, so his mindset was, will I go and work for somebody else or will I work for myself and start this?
It was one of these perfect storms of wanting to do something different and looking for what's missing that we can provide.
We got some odd looks and people saying, "Why would you brew, sure haven't we got Guinness?" People just didn't understand why you'd want to have something different.
When we wrote our business plan there were about 12 independent brewers around the country. When we opened our doors, there was about 27 and now there's just over 100.
But everybody else was mainly doing stouts and red ales, and our favourite beers are Belgian styles. We started out brewing Sheep Stealer as a Belgian saison-style beer, which is a beer traditionally made over the winter for the farmers to drink in summer for refreshment.
Everybody said, "What's that? It will never sell in Ireland." Luckily, we've proved them wrong, because it's now our bestseller and several other brewers are also making saisons.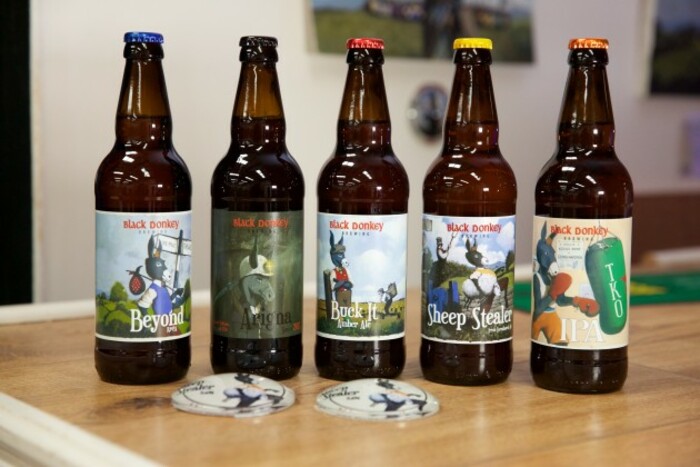 Investing your savings
Between us, a private investor, some grants and a small bank loan, I'd say we've spent in the region of €250,000. We've put most of our savings into the business.
But we've been careful – we have our house and we still have my wages. We were very clinical about this: there's the business, and then there's us and our personal futures.
I do all of the admin stuff – payroll, inventory, stock control, paying invoices, managing finances.
We have a brewer, Glen, who has been with us for nearly three years. He and Richard will tell you that brewing is the easy part; it's running the business and the selling that takes up the most time.
I think our biggest mistake has been not having our distribution set up when we opened the door. We should have been doing it ourselves from the beginning and building those relationships with customers instead of relying on someone else.
It's the hardest part in Ireland – there are very few distributors and the ones that understand craft beer keep a limited portfolio of products.
We're making a bigger push to do our own distribution because at the end of the day we're the only ones that know the beer and the story behind it.
We've had lots of sleepless nights worrying about hitting sales targets and keeping the bills paid. But then we're very lucky that we were able to do this. We took a risk, but if things don't work out we can walk away.
We had an open day last June and we had a couple in – the husband was saying, "I'd love to start a brewery." But he just couldn't do it between money, family and other commitments.
And the way we look at it is we had an opportunity because we don't have those kinds of commitments; you have to weigh up what's worth stressing about, really.
Giving advice
We get a lot of requests for advice from people looking to open their own breweries. It's a fantastic idea if you do it right, but right now the market is saturated.
Unless you have somebody who has come into you and said, "I'll buy X amount of beer from you every month," and that will keep you paid, it'll be difficult to make ends meet.
You really need to have exports – we have a good export market to Russia, we have beer in the US and we're working on France, Italy and other markets at the moment.
We're on the road constantly, because it won't work if you're sitting in the brewery and nobody knows about you. We never leave here without samples, because you never know who you're going to meet.
There's another full-time job just building contacts, getting samples out and getting feedback, and following up. You can't just visit someone once and expect them to ring you back, they won't.
This year is about growth. We want to hire at least two more people, but we're not looking to explode. We just want to keep expanding the business, particularly our local customer base.
When we opened, we had to concentrate on the larger markets like Dublin and Cork, and exports for volume. But now we're putting a lot of focus on our local pubs and outlets. We want people to look on us as their beer of choice for Roscommon and the north-west.
Michaela Dillon is the co-founder of Black Donkey Brewing. This article was written in conversation with Peter Bodkin as part of a series on unlikely entrepreneurs.
Sign up to our newsletter to receive a regular digest of Fora's top articles delivered to your inbox.