A Chinese food startup wants to sell noodles... made out of powdered silkworms
A Shanghai startup incubator is working on sustainable foods for the nation of one billion.
ENTREPRENEUR MATILDA HO is out to get silkworm noodles on the menu in China.
The managing director of Shanghai-based startup incubator Bits and Bites was at the TED conference in Vancouver this week as part of a mission to promote sustainably-sourced food and healthful diets in a country of more than a billion people.
A startup about to bear fruit at the incubator is focused on making noodles from silkworm powder, which she described as a sustainable protein source that also happened to be a by-product of the textile industry.
"It is a fantastic ingredient," Ho said, adding that silkworm noodles have passed her personal taste test.
The startup is working with chefs and getting consumer feedback to refine the noodle recipe.
"Silkworm has a fishy taste, so we are trying to get it just right," Ho said.
The startup is working on a funny, winning name while it refines the silkworm noodle recipe.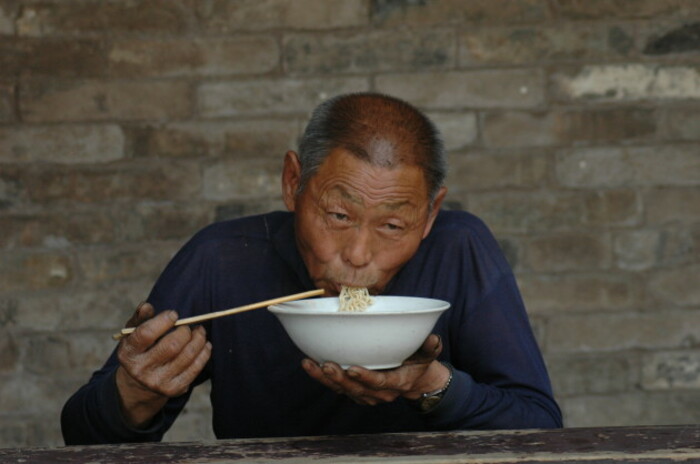 An online market
About 18 months ago Ho and her team went public with an online farmers market to connect China's growing middle class with more healthy foods grown with environmental sustainability in mind.
Since starting out with slim pickings, the online farmers market has grown to offer a wide array of produce from local growers, and Ho's team even found an island where the cows graze freely on grass. The website boasts 40,000 subscribers.
"We really have a sense of urgency," Ho said, referring to a need to address troubling rates of obesity, diabetes and other lifestyle-related health woes.
[embed id="embed_2"]
"People have more money to spend on food, but they don't know how to eat well."
The small pool of startups at Bits and Bites includes one devoted to drinkable salads and another focused on converting old cargo shipping containers into hydroponic gardens.
"Why drive a slow food movement in a country where it is almost a crime to take it slow?" Ho asked rhetorically during an on-stage talk at TED.
"Because we do not inherit the earth from our ancestors, we borrow it from our children."
Sign up to our newsletter to receive a regular digest of Fora's top articles delivered to your inbox.