Haunted by its illicit past, poitín is getting a promo overhaul to ensure its future
Two decades after the drink was legalised, take-up has been a mere trickle.
THE DRINKS INDUSTRY is plotting a shoe-leather campaign to promote poitín as a cocktail ingredient in the hopes of protecting its "long-term economic viability" two decades after it was legalised.
Some 70,000 bottles of the once-illicit drink were sold last year, a drop in the ocean compared to nearly 100 million bottles of cream liqueur and 6.4 million bottles of whiskey, which are also given special protections as indigenous Irish drinks under EU law.
William Lavelle, head of the Irish Spirits Association (ISA), said the organisation is working with producers, Bord Bia and the Department of Agriculture to create an awareness campaign that will be rolled out in 2019.
The promotional push will likely take shape in the form of in-house demonstrations by producers with so-called 'mixologists' around Ireland and the UK, who will be taught how to make a selection of signature cocktails using poitín. 
"Not every country can be proud to have its own unique white spirit; it's important that it's protected as part of our distilling heritage," Lavelle told Fora.
Over the last 20 years, poitín has shifted from being produced by amateurs using "pot stills in the mountains and bogs", to becoming a source of revenue for eight professional producers.
However, take-up has been slow among Irish drinkers, who make up the bulk of the drink's core market alongside the UK and America.
Sales of the spirit roughly halved between 2014 and 2016 with a particularly pronounced decline in exports, but last year's tally showed the sector had bounced back.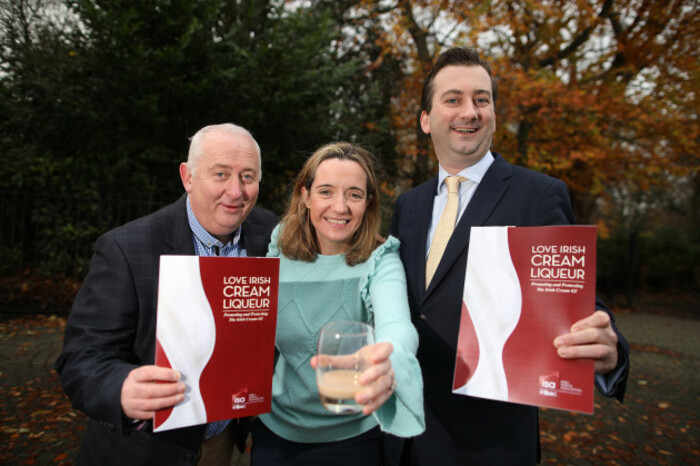 Source: Julien Behal Photography
Lack of awareness
Lavelle said part of the reason for the small following is because many consumers are unsure how the drink is best consumed.
Due to the drink's former illegal status – which the industry considers "romantic" – there is also "a lack of awareness around the contemporary offering", he added.
Many consumers first encountered the drink when it was effectively Ireland's answer to moonshine and was of questionable quality. 
Unlike cream liqueur and whiskey – which are dominated by brands Baileys and Jameson – there are no multinational drinks makers that have propelled poitín onto the global stage, which has also hindered its promotional firepower.
"A lot of the producers are small SMEs. They haven't had the capacity to put money into the necessary promotional campaigns," Lavelle said.
Due to the drink's low penetration, the ISA and other stakeholders have no intention of creating a "big bang" ad campaign in the new year, and will instead focus on drumming up more awareness of poitín among local consumers.
It's hoped that sales will grow and the number of producers will increase in the long run, but the industry has yet to set out any hard targets and doesn't believe the drink will ever become a "world leader" compared to other white spirits like vodka.
"The real (key performance indicator) is whether awareness has increased – it's not about sales – which is much harder to measure," Lavelle said.
"This is not about overtaking vodka or gin. It's about sustaining a long-term sustainable future for poitín."
Get our NEW Daily Briefing with the morning's most important headlines for innovative Irish businesses.