'The mistakes I've made are when I follow my head, not my heart'
The director and co-founder of Blackwater Distillery talks mandolins, Brexit and procrastination.
AFTER A LONG career as a series producer at the BBC and then RTÉ, Peter Mulryan left broadcasting and started up a gin distillery in Waterford.
Mulryan founded Blackwater Distillery in 2014 and began producing gin – of the strawberry, juniper and Barry's Tea varieties for starters. The company employs 9 people and had a turnover of €3.5 million in 2018.
At the end of last year the distillery began producing whiskey – which Mulryan hopes will endure when the 'gin bubble' bursts.
In our weekly question-and-answer series we spoke to Mulryan about his first job in McDonald's, Brexit and the woes of restringing a mandolin.
Here's what he had to say:
On average, what time do you start work and what time do you clock off?
It's 9 to 5 when I'm in the office, but mostly I'm not in the office, so it can be any time of the day. Last week the earliest was 4am. You just do what needs to be done.
What's the worst job/task you've ever had to do?
I worked in McDonald's when they first opened in Ireland. That was in 1980 – I was in school. There were pickets on the door, so that was good craic.
What's the next big thing in your industry?
I think we're currently in a gin bubble, there's no doubt about that. You can feel it starting to plateau. You're reaching the end of the cycle. I'm hoping that the perennial is Irish whiskey and that it'll stay strong.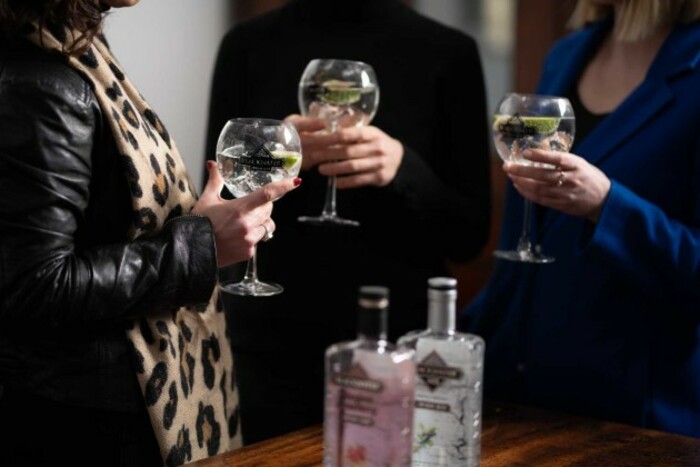 What advice would you give to your teenage self?
I don't think you can ever go wrong if you follow your heart. If you follow your head you're in trouble – the mistakes I've made are when I follow my head not my heart. That's true for business and life in general.
What's the biggest risk you've ever taken?
Leaving RTÉ – I was a series producer – to set up this company. Leaving a secure job in the recession and leaving the pension behind, and leaving everything behind that I'd worked all my life for. 
What hobbies do you pursue when you're out of the office?
I play the mandolin. It's quite relaxing – except when I have to change the strings, that's never fun. There's eight of them.
Do you think it's OK to have a lunchtime drink when you're meeting a client?
Absolutely, yes. Just last week we were meeting clients in Italy and we had several lunch time drinks.
What bad work habit have you had to kick?
I can procrastinate. It's a problem, because stuff doesn't go away. It just sits there and festers, moulders and gets worse and harder.
In a busy day there's sometimes just too much stuff to do, so you do have to push things away, and I tend to push the harder things away. Maybe I should not do that.
If you could invest in any Irish company, other than your own, which one would it be and why?
The Shed Distillery. Pat Rigney is a top guy – he knows his stuff. I've a huge amount of admiration for what he does.
What do you see as being the biggest challenge for your business?
Brexit is a serious challenge because we do a lot of work in the UK. Although spirits are zero tariffs on the WTO (World Trade Organisation) – the UK duty stamps are applied to every bottle.
In Ireland currently we can print the duty stamps onto the UK bottles because we're all part of the customs union, but if they leave the customs union we can't do that.
That means any bottle of alcohol that's sent from Ireland to the UK, someone in the UK has to open the box, take out the bottle, put on the sticker on the bottle, put the bottle back in the box.
That's going to add a load of expense to our product and it's going to probably mean that the UK market just gets harder and harder for us to reach. It isn't the tariff, it's the duty stamp, and if we can't apply that here it makes nearly all craft spirits here uneconomical if sent to the UK.
Get our NEW Daily Briefing with the morning's most important headlines for innovative Irish businesses.