'At 10, I sold games from my bedrooom - my mother was shocked at my little enterprise'
Teamwork's Peter Coppinger talks about his early entrepreneurial ambitions.
CORK-BASED TEAMWORK.COM is unusual for a multimillion-euro software firm in that it is entirely self-funded.
The outfit, which was founded in 2007 by Peter Coppinger and Dan Mackey, has never taken on any venture capital investment and its sales surpassed the €10 million-mark in the most recent financial year.
Headquartered in Blackpool, Teamwork sells a suite of web-based tools, including project management software, a staff chat service and a customer support tool.
Both its founders have recently been shortlisted for the 2018 EY Entrepreneur of the Year award.
As part of our weekly question-and-answer series, we spoke to Coppinger about his early entrepreneurial ambitions, the company he'd most like to invest in and what he looks for in job applicants.
Here's what he had to say: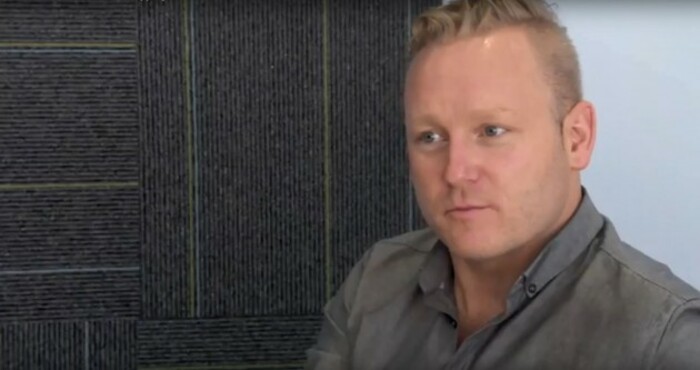 Source: InvestNI/YouTube
What was your earliest or childhood ambition?
When I was 10 years old, I knew I wanted to build a big software company and have a big impact on the world. I think I was inspired by Bill Gates. I was also after falling in love with programming at that age.
I had a flare for entrepreneurship as well and started selling Shareware games that I made myself. I used to have these envelopes coming in the door with a tenner in each of them. My mother was shocked to discover I had a little enterprise running out of my bedroom.
I was always looking forward to going to college and meeting like-minded people and starting a company to help have an impact on the world.
Once I got to college, studying at Cork Institute of Technology, I started selling websites to businesses around Cork city just as the internet was emerging.
I had heard of a guy called Daniel Mackey who was doing the same thing, he was actually my competitor.
Once we met, we realised that our talents and ambitions were completely aligned and we joined forces, and that was the genesis of Teamwork.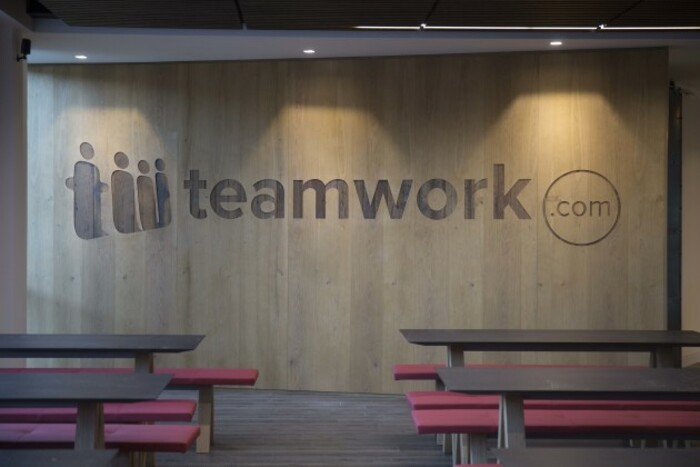 Source: Teamwork.com
On average, what time do you start work in the morning and what time do you clock off?
Every day, I'm usually in for coffee with the team at 8.30am before starting work at 9am. It's a regular thing now. We talk about all the latest developments and tech news and so on. In the early days it used to be five of us. Now there are about 20 of us.
Being the CEO of a company that you co-founded, you probably never really turn off. I'm always spinning the wheels, reading articles, watching interviews, learning, studying, writing notes, making plans. I think it's very hard to say when exactly the work ends.
What's the worst job/task you've ever had to do?
Letting members of staff go, especially when they're a good cultural fit but a bad fit for the business or role. It's never easy and probably never will be. We make a greater effort now to ensure every person we hire has the right skills and understands our mission and values.
A few years ago, we didn't have our values written down. Now we have them very clearly articulated. We run through them with every employee and we hire and fire by those values.
We look for someone who will actually listen, someone who doesn't just nod their head. You can get a sense of someone who is just pleasant to work with – our seventh value is 'don't be a dick'. That's very important to us and we won't allow anybody in the company who doesn't adhere to that value, no matter how talented they are.
What's one thing that would put you off hiring someone?
If they're arrogant, over-cocky, if they haven't actually done the research and know enough about our company or the products. It's just a job to them.
If they're only concentrating on the remuneration and not asking things about the work environment, that can be a red flag.
We do provide really competitive remuneration and pensions and perks and bonuses and everything, but it shouldn't be what it's all about.
We try to promote autonomy, mastering and purpose. We want people to really share in the vision and the goals for the company. We want people to think like an owner.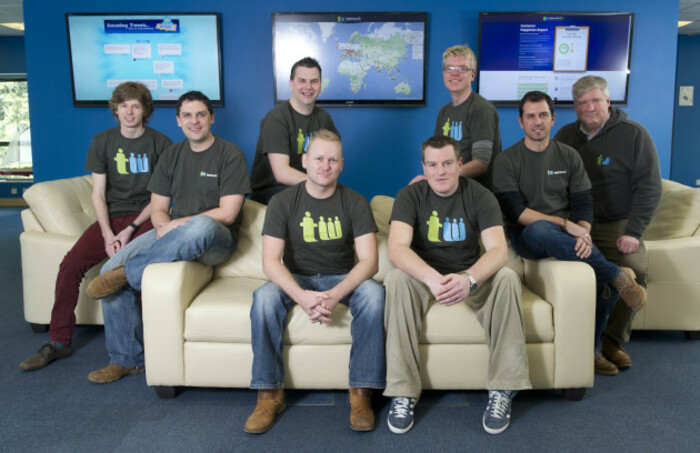 Source: Gerard McCarthy
How would you describe your work/management style?
My role is to be the visionary for the company, build a great leadership team, maintain a great culture and help make us an incredible well-run company.
With the 'vision' part, it's my job to establish and communicate the vision for everything from our products to our values and our culture. I do this working with the leadership team at annual planning and quarterly planning meetings. Then I challenge my leadership team and staff to execute and achieve the vision.
The leadership team meet at 9am sharp every Monday morning to run through our top challenges. If there's nothing to discuss we are finished in minutes but that rarely happens.
There is a voting system around our top issues to discuss and a time limit of 90 minutes and this keeps the meetings productive and focused. We rate every meeting and discuss how we could make it better next time.
Maintaining our fantastic culture is something I'm very passionate about. We're building a high-performance company and there is a lot of pressure, but I'm proud to say that we have great employee satisfaction and staff retention.
My mission is to make Teamwork one of the most well-run companies in the world. I believe that a well-run company is a great goal in itself.
What's the one work skill you wish you had?
I started my career as a pretty solid programmer but didn't know anything about product design, people management, sales and marketing. I've been working hard over the last few years to learn more about all the positions that report to me.
Right now, one of my top priorities is to learn everything I can about how to build and run a world-class sales team.
What has been your biggest mistake to date and what did you learn from it?
In the early days, we believed that if you build a great product that was enough. As a result, we didn't have a strong enough focus on sales, pricing, marketing, brand and positioning in the early days.
We were gung-ho that the best product would win, but we've learned that a great product needs to be supported with great sales and marketing, and driven by a great team.
What's the best piece of advice you ever received, and who did it come from?
Most of the advice I get is from books, videos, interviews and talks. One of the best suggestions I ever learned was from an interview with Amazon's CEO Jeff Bezos who said it was wise to bet on the things that never change and how you can build a business strategy around the things that are stable in time.
For us, that means three things customers will always want: beautiful intuitive user interfaces, fantastic customer service and blazing fast software. We are constantly working to improve those two to beyond anything our competitors can offer.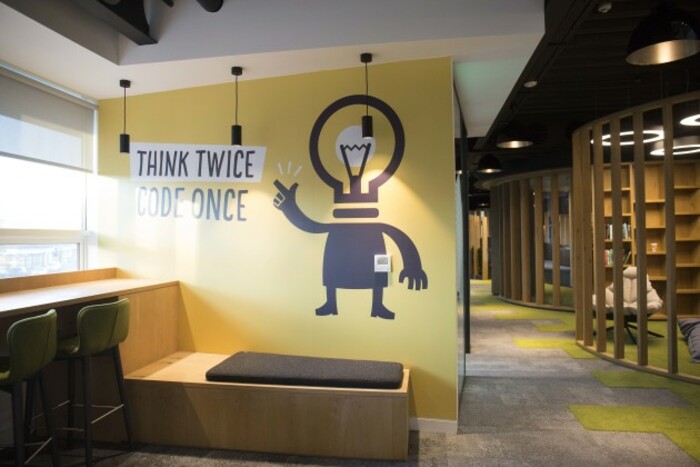 Source: Teamwork
If there was one person in the world you could hire, who would it be and why?
I would love to hire Bill Gates. He built Microsoft from nothing but hard work and his programming talent into what it is today. I also admire his humanitarian projects. It's one of the reasons we give 1% of all profits to good causes, as decided by staff.
What's the biggest rip-off in Ireland?
As we all know, house and office space prices in Dublin are gone a bit mad.
Our strategy at Teamwork is to keep our headquarters here in Cork where there is slightly better value for money – but accommodation is still a challenge – and to expand to Belfast where we've found reasonable prices, great talent and support from InvestNI.
If you could invest in any Irish company (other than your own), which one would it be and why?
I think it would be xSellco, Ray Nolan's latest startup. It seems to be on a great trajectory and destined for success.
Sign up to our newsletter to receive a regular digest of Fora's top articles delivered to your inbox.