Pest Pulse wants to bring much-needed tech to the 'unglamorous' world of pest control
As part of our weekly Startup Spotlight series, we profile the one-year old tech company.
BRIAN MONAGHAN HAD spent years working at early-stage startups before he got the "niche" idea of bringing technology to the pest control industry.
Monaghan was previously chief financial officer of CurrencyFair and spent a stint in the US with food delivery outfit Zoomer.
When it came time to start his own business, luck would turn his attention to a sector that he felt was in need of a tech facelift.
The family of his old college friends, Tim O'Toole, runs Pestguard, one of Ireland's biggest pest control companies.
"He's always been giving out about the lack of technology in pest control so we just basically started looking at it, digging in deeper," Monaghan says.
"We came to the conclusion that technology is fully applicable to pest control as it is to any other verticals, such as taxis or restaurants. It's fully applicable to pest control, it's just that nobody has done it."
This led to the creation of Dublin-based Pest Pulse in 2017 – co-founded with O'Toole, John O'Gara and Wassim Magnin – which aims to bring smart devices and software to the largely untouched sector.
But Monaghan admits that it's a niche industry. It's worth about $17 billion annually, which in the venture capital landscape is small pickings.
"In my eyes that's huge, but it's actually niche and it's not an overly glamorous industry," Monaghan says.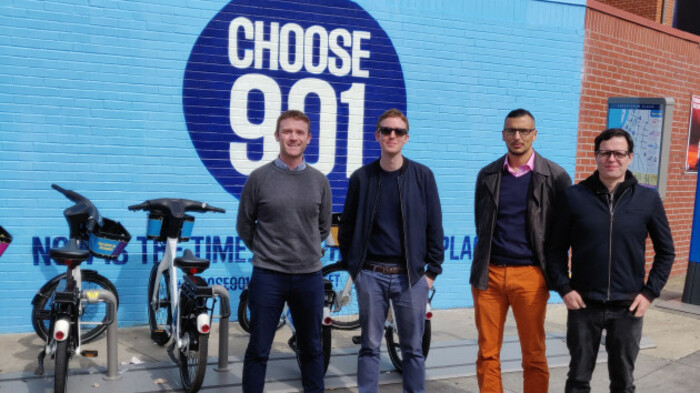 Source: Pest Pulse
"It's not like the people coming out of Stanford or Oxford or UCD or Trinity have a big interest in pest control. I can see why nobody has really gone after it from a technology slant."
Technology
Pest Pulse is building both hardware and software, including smart devices and sensors that are monitored by a software platform.
The devices on the premises monitor conditions like temperature and humidity while sensors check equipment like classic rat traps and alert customers when a trap goes off.
"As you get more and more data, you'll be able to see predictive analysis," Monaghan says.
"(There are) things that you just can't do today in pest control because they don't track any of this sort of data."
Monaghan says this streamlines a process that has been typically slow and manual.
It removes wasteful spending on pest control costs such as monthly checks by technicians or calling someone in when the business thinks there might be a problem.
He says the system ensures pest control technicians are only sent out to premises when actually needed, "rather than waiting for the restaurant owner to ring you and say, 'I smell a dead rat'".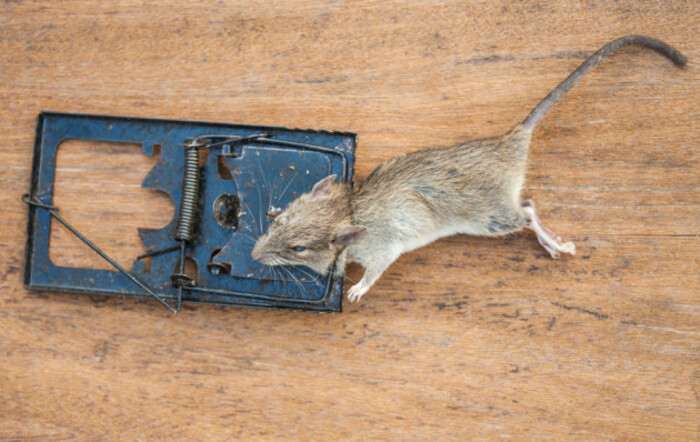 Source: Shutterstock/august0809
"It doesn't change the way pest control is fundamentally done. It doesn't keep pests away," Monaghan explains.
"It's basically replacing the manual labour of having to constantly check (equipment)."
Partners
Pest Pulse got off to a good start with a partnership with Pestguard, but the startup is now targeting deals with smaller companies dotted around the country.
Pest control companies are usually very large – British giant Rentokil dominates the market – or very small.
The smaller companies after often bought out before they ever grow to a significant size, Monaghan says.
"There are hundreds of small pest control companies. We partner with these guys. The guys that can't really win the commercial contracts (that bigger companies can)," he says.
"We'll give them the hardware and software, which allows them to be able to service our customers. It's a win-win."
Pest Pulse's typical users are restaurant or shop owners, who buy the hardware and software product. When there's an issue, the startup will deploy a technician from one of its local partners.
"It's a bit like Uber. You don't necessarily know who your taxi driver is going to be, you deal with Uber."
The company recently signed up Five Guys as a customer. It has three live customers to date.
"We've been under the radar since launch which was over a year ago because we've just been building the hardware and the software," Monaghan says. "Now we're popping our head out."
Pest Pulse says it charges customers a matched price on what they're paying for a traditional service but promises an improved one.
"Our pitch is, it's a better service offering for the same price you're currently paying today."
Depending on the size and type of the business, pest control costs for a premises can run into the high hundreds annually, Monaghan says.
Deals
Given the not so "glamorous" industry, Monaghan says raising money from venture capitalists may take a little longer than most other companies.
"I can guarantee you that none of these money men know anything about pest control," he says. "They like the idea but it takes a bit of time (to learn about the industry)."
The company is aiming to sign up more partners and customers in Ireland before looking into international markets.
It's also planning to grow its team, which is currently at six, with a funding round that it hopes to secure next year.
"This fundraising will be about building out the commercial engine and getting more sales people and account management people."
Get our NEW Daily Briefing with the morning's most important headlines for innovative Irish businesses.