Why Stripe's billionaire Irish founder has a clock counting down how long he has to live
Limerick native Patrick Collison set up the US company with his brother John.
PATRICK COLLISON, ONE of the Limerick brothers who co-founded online payments giant Stripe, is a man in a hurry.
The young billionaire has come a long way since he won the BT Young Scientist Competition aged 16.
He and his brother John have already become two of the world's youngest billionaires by building up US-based Stripe, which designs software that makes it easier for website owners to accept online payments.
However, the brothers have big plans to keep expanding, Patrick wants to make sure he's not wasting any time doing it.
The 28-year-old revealed in a recent interview with Bloomberg Businessweek that he keeps a clock in his office that counts down an estimate of how long he has left to live.
At the time of publication he had 52 years and a few days remaining.
"This is a very coarse estimate, but it's a reminder that you get old quickly," he said.
"When you talk to people who are old, some wish they had enjoyed themselves more, but not many wish they had wasted more time."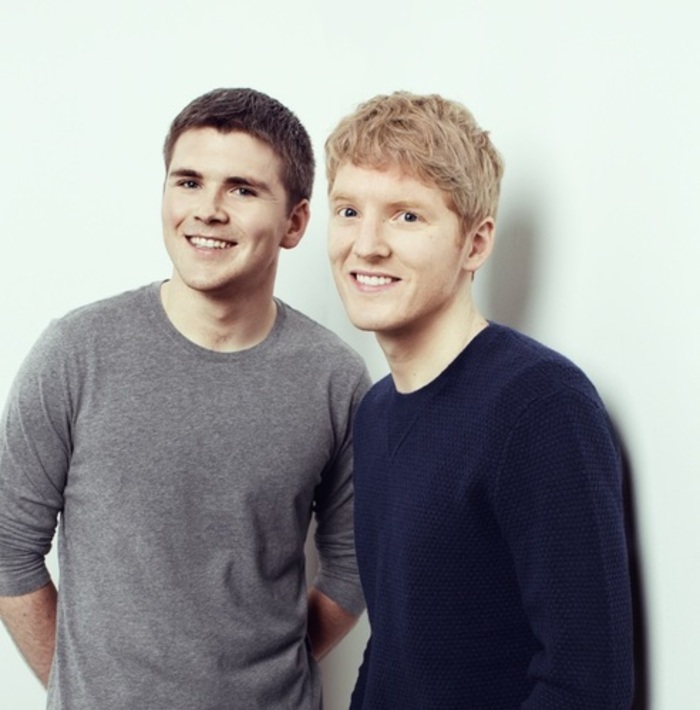 Source: Pamela Littky/Stripe
Amazon deal
The Bloomberg article also revealed that Stripe has quietly struck a deal to process payments for e-commerce giant Amazon.
The terms of the deal are undisclosed, with neither Stripe nor Amazon commenting on its value.
However, Bloomberg said that it would involve Stripe handling a "large portion" of Amazon's transactions and said that the agreement could help the Irish-founded firm "greatly increase its transaction value".
Stripe has grown rapidly since its foundation in 2010, when Patrick and John Collison were in their early twenties.
Growth
It now employs over 750 people and is estimated to be valued at more than $9 billion after raising more than $150 million in a recent funding round.
The round was led by US venture capital companies CapitalG and General Catalyst.
PayPal founders Elon Musk, Peter Thiel and Max Levchin have all invested in Stripe as part of a previous funding round, with the company raising a total of about $460 million in various tranches.
With Stripe's soaring valuation, it is estimated that the shares the two brothers hold in their company are each worth around $1.1 billion (€1 billion).
According to Forbes business magazine there are only three self-made billionaires aged under 30: the Collisons and Snapchat co-founder Bobby Murphy.
Sign up to our newsletter to receive a regular digest of Fora's top articles delivered to your inbox.
read more on