The head of CityJet thinks the airline had 'a disease' - and he's the cure
Pat Byrne is aiming for a major expansion of the Irish carrier through 'wet leasing' deals.
DUBLIN-BASED AIRLINE CityJet had a 'disease' that needed to be cured, according to the company's founder.
Speaking to Fora, CityJet executive chairman Pat Byrne said that the Irish company is aiming to become one of the largest 'wet-lease' carriers in Europe.
Wet leasing is when an airline, in this case CityJet, provides the aircraft and crew to another carrier. The company providing the aircraft is also responsible for maintenance and things like insurance.
The Irish company already has such an agreement with SAS Scandinavian Airlines, one of the largest airlines in Europe, and is now aiming to link up with other continental carriers.
"I saw CityJet as a platform that we could use to lead a consolidation of the regional market in Europe and promote this wet-lease model," he says.
"We think that within two years we will be the largest regional wet provider in Europe, and we will probably be the number-two regional sized airline in Europe, just behind (UK-based airline) Flybe," he said.
"Within our own right we'll carry about a million passengers and we will probably be carrying another four or five million for other airlines."
The big boys
The airline boss added that the company also expects make an announcement later this month regarding a deal with an airline "that belongs to one of the largest airline groups in the world".
CityJet's approach will, all going to plan, see the airline partnering with more of the "big boys" – although it didn't make sense for low-cost carriers like Ryanair to contract their flying work out, Byrne said.
"Our market is the legacy carriers that have figured out, or are going to figure out with our persuasion, that they can't achieve the production cost and the production efficiency that someone like us can."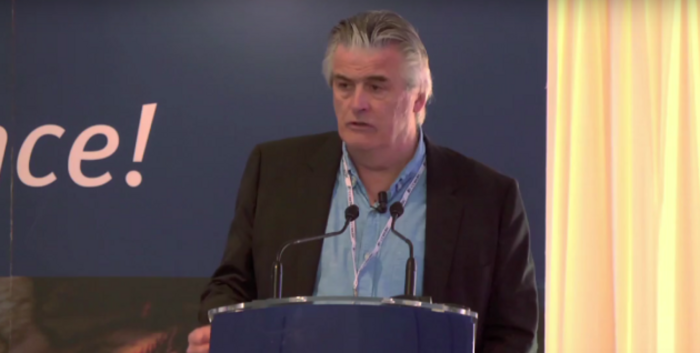 He added: "They can't do it because they have an incurable disease. They pander to the unions. The unions drive the production values. The large airlines get away with it on long haul because the scale of long haul and the revenues that they can generate works for them.
"But they can't get away with it on short haul. What happens is they end up giving the same kind of conditions to staff on the short haul that doesn't fit the model.
"Air France owned us, and we caught the disease because we became institutionalised – the bad habits, 'the mothership will look after us, just send for more money', all of that kind of laxness creeps in and you lose your sense of enterprise."
Asked if he had returned to CityJet to 'cure' the disease he replied: "Yes. Correct."
Return to CityJet
Byrne founded CityJet in 1992 and ran it for several years before stepping down as chief executive in 2000, when the business was finding it tough to make money.
He stayed on as chairman for several years as CityJet was taken over by Air France, one of the biggest carriers in the world, in 2007. The Dublin-based airline was bleeding money afterwards, recording losses of more than €50 million in its 2009 and 2010 financial years.
In 2012 Air France, itself struggling with high losses, decided to put CityJet up for sale. The Irish company was acquired by German investor Intro Aviation in 2014. Intro sold the airline back to Byrne, CityJet's original founder, and a group of private investors.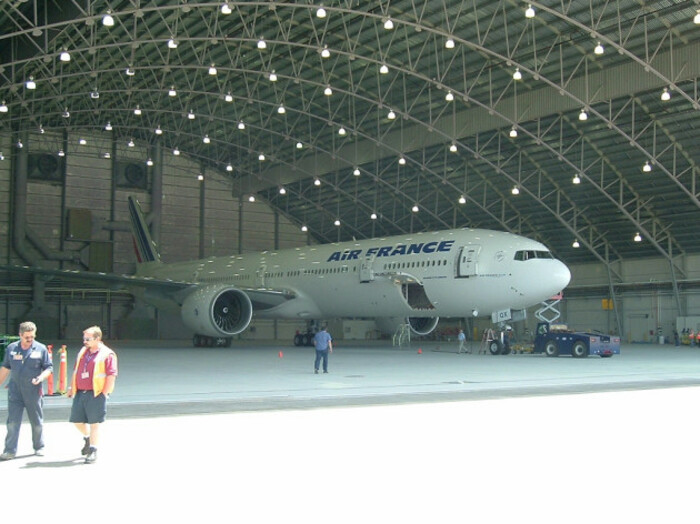 Byrne returned to CityJet in 2015, and the deal with Intro was officially concluded earlier this year.
New accounts for the company published this week show that while it is still in the red, losses are reducing. CityJet lost €10 million in the 12 months to the end of 2015, down from €30.6 million in the year to the end of 2014.
Union dispute
Meanwhile, CityJet continues to try and hammer out a deal with unions. Last week, pilots represented by the Unite trade union pledged to strike during 13 days in November and December following a row with management over several issues, including pay.
The strike was due to start on Thursday, however it was called off at the last minute as management and Unite agreed to return to negotiations.
The Workplace Relations Commission (WRC) recommended that the planned industrial action be deferred until a Labour Court hearing on the pilots' pay dispute has been held.
read more on