CityJet pilots are going on strike starting next week
Union members are planning 13 strike days after a row with the Dublin airline over issues including pay.
TRADE UNION UNITE has notified Irish airline CityJet of 13 strike days to take place throughout November and December as a row with management escalates.
The union said that the full-day work stoppages will start next Thursday, 24 November.
The action follows a vote by 82% of pilots represented by the union to escalate limited industrial action commenced in September.
A Unite spokesman previously told Fora that the union represents 40 pilots. CityJet said that it employs 80 pilots at Dublin airport, and claims that the union represents "less than half".
It is not known what, if any, effect this will have on CityJet services. When pilots first voted to strike earlier this week, CityJet said that it anticipated "no disruptions to its flights between Dublin and London City Airport in the lead up to Christmas".
Unite said that the dispute is about a range of issues, including an ongoing dispute relating to pay.
Unite officer Willie Quigley said other issues "range from the company's refusal to adequately compensate pilots who are being moved to CityJet's Amsterdam base to the imposition (of) 'bond payments' to secure a job with the company".
Quigley said that the airline has refused to engage constructively with union members, and claims that the company has refused to allow the WRC (Workplace Relations Commission) "to refer the issues in dispute to the Labour Court".
In a statement to Fora, CityJet today called for the intervention of the WRC.
A spokesman for the airline said: "Although we envisage no disruption to our services, we have been in contact with the WRC today in order to engage with Unite to see if a solution to this dispute can be found.
"We would anticipate that following this request to the WRC that Unite would suspend all industrial action, including work to rule and potential strike dates. We are available to engage with the WRC and pilots to resolve matters."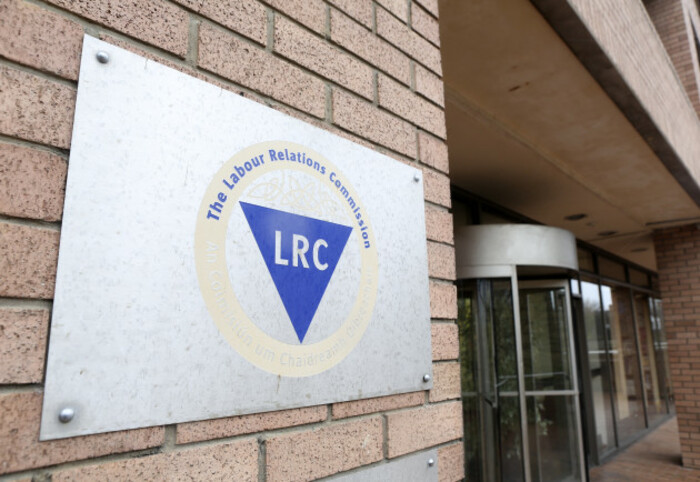 Source: Sam Boal/RollingNews.ie
Strike days
Unite said that it has notified CityJet of a full 24-hour withdrawal of labour and strike pickets at the company's main office starting at midnight on each of the strike dates.
CityJet, which has its headquarters in Swords in north county Dublin, flies to several European cities including Paris and Florence. It also has a base in London, and began flying from Cork airport last year.
"The resolution of this dispute is in CityJet's hands and as always Unite remains available for engagement directly with CityJet or under the auspices of the WRC," Quigley said.
Here is a full list of the planned strike days:
November: Thursday 24 and Friday 25,
December: Thursday 1, Friday 2, Thursday 8, Friday 9, Wednesday 14, Thursday 15, Friday 16, Tuesday 20, Wednesday 21, Thursday 22 and Friday 23.