One of Ireland's largest developers wants another crack at building 900 homes in south Dublin
Developer Michael Cotter lodged a fresh bid to build his Ballyogan residential project this week.
FOUR MONTHS AFTER having a 900-home plan in south Dublin shot down, the developer behind the largest project to test Ireland's new fast-track housing laws has lodged a fresh submission.
Last year, Michael Cotter's Viscount Securities lodged plans for a 927-unit development in Ballyogan, however the proposal was rejected by An Bord Pleanála in January.
The national planning authority stated that the applicant did not put forward enough information about how it would manage storm water in the area, which is prone to flooding.
An Bord Pleanála has confirmed to Fora that new plans for the site were submitted to the planning board this week.
The fast-track proposal involves a 10-year permission to construct 927 residential units at Clay Farm, Ballyogan, near the Leopardstown area.
The 900-plus units will be made up of 355 houses and 572 apartments. The previous application that was knocked back was for 365 houses and 562 apartments.
A childcare facility, retail units and 1,458 car parking spaces are also proposed as part of the project.
Cotter's firm first expressed an interest in rekindling its application for the site in March and consulted with An Bord Pleanála on a new proposal.
An Bord Pleanála will now put the application through a validation process, which can take up to three days, before formally announcing the new application.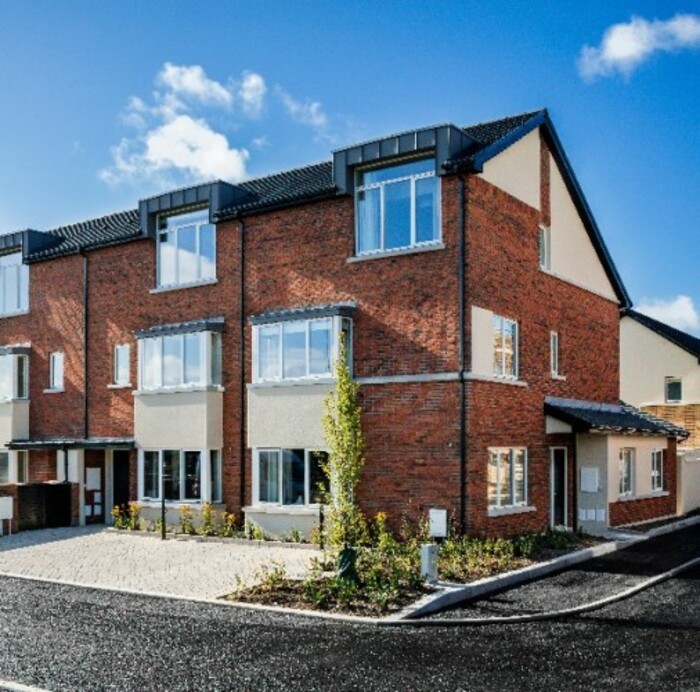 Source: Park Developments
Fast-track housing
Cotter's proposal has been submitted under new Strategic Housing Development regulations, introduced to help speed up the planning system amid the housing crisis.
The fast-track planning process allows residential developers to apply directly to An Bord Pleanála and skip the local authority system – potentially stripping years from the application process.
A number of developers have already successfully used the system to get permission for large housing projects, including O'Flynn Construction which received approval for more than 600 homes in Cork.
The Cork scheme has been the largest application granted as part of the new housing planning rules, but the proposal by Cotter's Viscount Securities is the biggest application made via the system so far.
If approved and constructed, the south Dublin project would also be one of the largest residential developments in the State.
Wealthy developer
The developer of the new residential site, Viscount Securities, is a subsidiary of Park Developments. Cotter sits on the board of both firms.
He is currently involved in numerous developments – including apartments at Hanover Quay and the Gallops in Dublin.
Park Developments also built the Park retail centre in Carrickmines and the Reflector business centre in Grand Canal Dock.
Cotter is one of Ireland's wealthiest housebuilders with a fortune worth an estimated €90 million according to the latest Sunday Independent Rich List.
Sign up to our newsletter to receive a regular digest of Fora's top articles delivered to your inbox.