After drawing the ire of General Electric, this Athlone startup has retreated from the US
The giant conglomerate issued a cease-and-desist letter to OxyMem.
IRISH STARTUP OXYMEM has pulled back from its expansion plans in the US after receiving a cease-and-desist letter from giant industrial conglomerate General Electric.
The Athlone-based company, which was founded in 2013, is a UCD spin-out that has developed energy-efficient technology for treating wastewater.
However the fancied young firm – which has won several international awards and is backed by two major investors - suffered a major setback last year when it was served the legal notice.
The US multinational claimed the Irish company had infringed on one of its patents with the sale of a 'membrane aerated biofilm reactor' in the territory.
OxyMem managing director and co-founder Wayne Byrne told Fora that there was no merit to the allegation from GE, however his firm was not in a position to fund "an expensive litigation process".
"(GE) has a $200 billion-plus balance sheet and I didn't, so in order for us to keep the business alive, we had to recast our business plan to exclude the US market," he said, adding the region had been the firm's main target for expansion.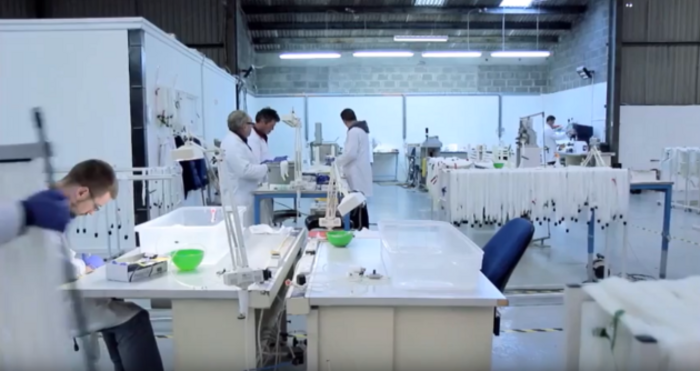 Source: YouTube
Byrne said the letter warning came at an "inopportune" time as the company was on the verge of closing a significant investment deal.
"We were due to close a sizable funding round with the Dow Chemical Company and another partner, and the week we were due to close that deal we received a cease-and-desist notice from GE," Byrne said.
"At that stage we had already set up offices in the US and I had a business development person engaged out there.
"It has set us back quite significantly and that's why we wound down production at that point, which basically forced me to let quite a number of staff go."
Cut backs
Recently filed accounts for OxyMem show that staff numbers dropped from an average of 29 in 2015 to 18 last year. Accumulated losses jumped to €3.5 million at the end of the same period.
All of the staff losses had been in the company's production arm, which had been operation 24/7, Byrne said. OxyMem has since hired a handful of extra workers.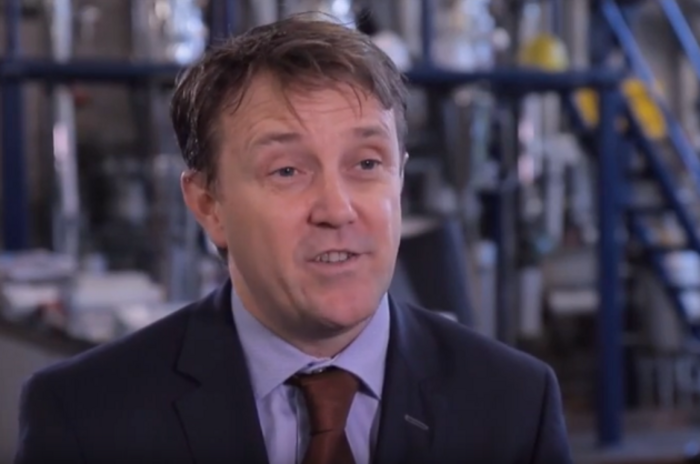 Source: YouTube
"We still have the facility in Athlone and I've just over 20 people employed there. But I also have another contract manufacturing facility in Ireland at the moment with 14 staff there as well. That number may rise significantly in the coming months.
"So we are back to similar production levels to where we were when we arrived to that issue last year."
Nevertheless, the company expects to incur further losses this year – although it is predicting a lift in revenue.
A director's note attached to the accounts said the company's shareholders provided financial support to the company during 2016 to help it meet its debts.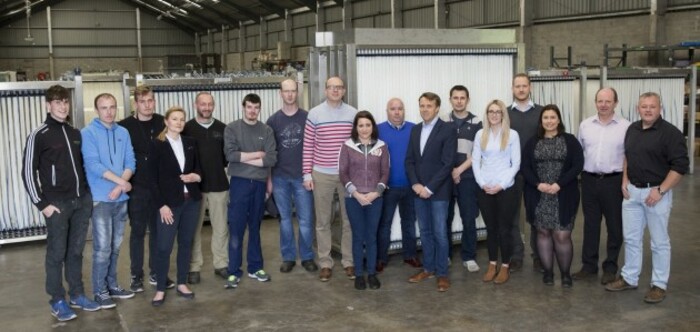 Source: Oxymem
Funding rounds
Byrne said one venture capital outfit backed out of a funding deal following the GE warning, however the New York-listed Dow Chemical Company still contributed to "a much-reduced funding round".
The US company was among a number of investors that contributed nearly €1.5 million to OxyMem last year.
Last month, the startup also announced funding from Saudi Aramco Energy Ventures, the investment offshoot of the trillion-dollar Saudi oil company. Filings show that the Middle Eastern firm pumped another near-€1.5 million sum into the college spin-out.
Byrne said this latest investment deal will offer the startup a chance to tap into the Middle East region as it explores markets away from the US.
"What we now have the opportunity to do is secure business from Aramco and become part of an approved product listing with them. This could throw the doors open for other sale opportunities in the Middle East.
"Once you're an approved supplier of a product in that regions, it means the United Arab Emirates in general becomes available to you as a market."
Sign up to our newsletter to receive a regular digest of Fora's top articles delivered to your inbox.