One of the world's biggest chemical companies has put €1m into Athlone's OxyMem
The startup has developed a super-efficient waste-treatment system.
US CORPORATE GIANT Dow Chemical is among investors that have recently put nearly €1.5 million into Athlone startup OxyMem.
The UCD spin-out company, which has designed a super-efficient wastewater-processing system, was founded in 2013 by academics from the college and waste-industry veteran Wayne Byrne.
The New York-listed Dow Chemical Company, which has a current market value of just under $60 billion, has invested €1 million in OxyMem to help speed up the commercial development of its flagship product.
The Irish company claims its system is up to four times more efficient than conventional wastewater treatment, which has barely changed over the past century.
Traditionally, sewage has been broken down with bubbles that are pumped into the water to feed oxygen to waste-eating bacteria – an energy-sapping process.
OxyMem's replaces standard treatment systems with a series of filters that are populated with bacteria and supplied directly with oxygen.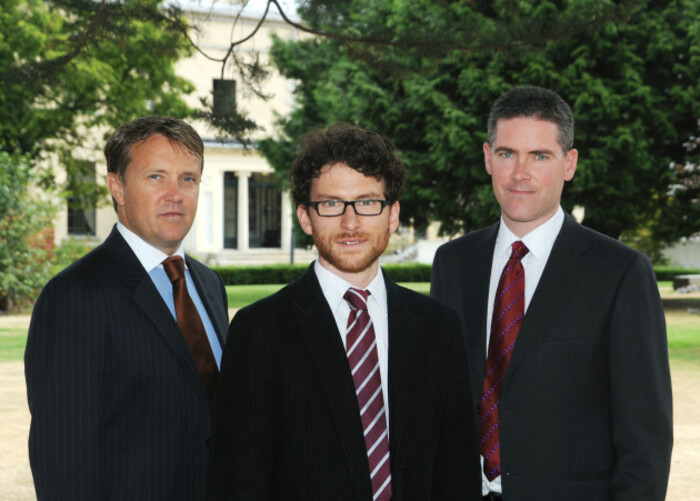 Source: David O'Shea
A positive future
Byrne, the firm's CEO, said the investment from Dow "augurs well for the future of the company".
"I believe that we have an important technology that can make a sizeable contribution in the wastewater market where there is a significant need for more efficient infrastructure solutions," he said.
Other participants in the Series B fundraising round, as revealed in company filings, include previous investor Kellysan Enterprises, a private equity firm set up by the Kelly family.
[embed id="embed_2"]
Two of Oxymem's co-founders, Eoin Casey and Eoin Syron, resigned as directors as the latest funding was being finalised. The company previously raised €2.5 million from backers such as Enterprise Ireland.
Earlier this year, it was the only Irish company included in the Cleantech Group's list of the 100 most innovative firms in the sector.
The company's most recent accounts, dated to the end of 2014, show accumulated losses so far of €900,000 in the startup's short history.